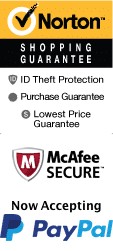 Fly a Plane in New Orleans: No Experience Or License Required
5701 Walter Beech St New Orleans, Louisiana 70126
1-866-267-5732
Chat Now
Are you ready to soar above the Big Easy? Experience the exhilaration of flying a plane with Fly a Plane in New Orleans, No Experience or License Required! Located in New Orleans, Louisiana, this thrilling activity allows you to be the captain of your own aircraft as you glide over the iconic cityscape.
After a brief instruction with an experienced pilot, you'll take the controls of a light-sport aircraft and experience what it's like to soar through the air. You'll have the opportunity to climb, dive, and even perform turns under the supervision of your pilot. As you take in the breathtaking views of the Mississippi River and the French Quarter, you'll feel like you're on top of the world!
The activity lasts for approximately one hour, with around 30 minutes of actual flight time. You'll be situated in one of the friendliest and most supportive flight environments in the business, with a highly trained pilot beside you making sure your flight is both safe and enjoyable.
Explore the city like you never have before as you take in the beauty of New Orleans from above. The city's renowned architecture and rich history are a sight to behold from the skies and provide a unique perspective of one of the most interesting cities in America.
Experience the thrill that comes with being a pilot, even without any previous experience or a license. All you need is an adventurous spirit and an eagerness to be swept away by the soaring beauty of New Orleans.
Don't miss the chance to fly a plane above one of America's most iconic cities. Get in touch with Fly a Plane in New Orleans today and make your dream of flying a reality.
Options:
50 Minute Airplane Lesson
Available 9/23/2023 until 12/31/2023 View Detailed Schedule
Duration: 50 minutes
Single Engine Airplane
Book Now!