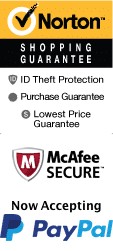 Oak Alley Plantation and 3 Hour City Tour
9706 Barataria Blvd Marrero , Louisiana 70072
1-866-267-5732
Chat Now

Comprehensive tour by bus/coach

Excellent value for money

Family friendly

Get inside tips from a local

All entrance fees included

Informative, friendly and professional guide

Duration: 8 hours 30 minutes

Schedule
Get ready to experience the historic and charming atmosphere of New Orleans on the Oak Alley Plantation and 3 Hour City Tour. This activity is the ultimate journey through the city's culture, architecture, and cuisine, offering a perfect blend of natural beauty and historic landmarks.
Your tour begins with a picturesque drive through New Orleans' Garden District, where you will see a stunning collection of mansions and magnificent architecture. From there, you will be transported to the Oak Alley Plantation, consisting of a majestic alley of oak trees that are over 300 years old. During the tour, you will learn about the plantation's fascinating history dating back to 1837 and hear tales of the Southern lifestyle.
At Oak Alley, you will explore the beautifully preserved antebellum mansion, with all its original furniture and decor. You will also get to witness the 1839 slave quarters and see the sugarcane fields and plantation grounds. Your tour guide will tell you about the daily lives of the slaves on the plantation, as well as the history of slavery in America.
After the plantation, your tour will continue through the heart of the French Quarter, where you will have the opportunity to sample some of the delicious local cuisine at one of the city's world-famous restaurants. You will also discover the vibrant music scene and learn about the history behind jazz music. The city's past and present will blend together perfectly during your journey through New Orleans.
As a bonus, your transportation also includes an entertaining tour of the city by air-conditioned coach, meaning you can take in all the sights of this lively city without having to worry about transportation. You will see iconic sights such as St Louis Cathedral, the Cabildo, and Jackson Square.
This tour is perfect for anyone who wants to experience the rich history, culture, and cuisine of New Orleans. Whether you're a history buff, a foodie or just looking to have a good time, this tour has something for everyone.
In conclusion, an Oak Alley Plantation and 3 Hour City Tour is a must-do if you're visiting New Orleans. You'll gain a deeper appreciation for the rich history and culture of the city, and experience the unforgettable charm that only New Orleans can offer. Don't miss out on this opportunity to immerse yourself in the heart of the Big Easy!
Book Now!