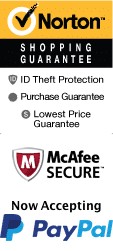 New Orleans Vampire Tour
700 Chartres St New Orleans, Louisiana 70130
1-866-267-5732
Chat Now
Your tour group will depart from the Saint Louis Cathedral at 8:30 pm
You will visit a well known vampire bar/tavern to connect with the beast of the night
You will see and learn about a famous movie called Interview with a Vampire.
It is told that there are reports from police files, newspaper interviews, diaries and archives about scandals involving vampires. On your vampire tour you will find the answer for yourself
This tour has an advance notice of cancellation and refunds. You must cancel at least 48 hour before the tour
Your meetup place is The Saint Louis Cathedral. The departure point is the front of the Cathedral on Chartres Street which faces Jackson Square.
This tour is Wheelchair accessible
The duration of this tour is 2-hours walking the streets of New Orleans
Your tour guide will make this trip fun, chilling and eerie all at the same time. He will tell stories about vampires and the crimes vampires committed. Your guide will tell you creepy vampire tales but will not tell you if they are real life stories or fictional tales. .So taking the New Orleans Vampire Tour is entertaining if nothing else

This famous 1.5 hour New Orleans Vampire Tour allows you to enter the dark and mysterious world of the undead. Walk through New Orleans' history and experience the legends of famous New Orleans vampires, real and fictional. Visit sights and locations associated with these creatures of the night, including a visit to a noted Vampire tavern.
Are there vampires lurking in the French Quarter? Follow your experienced guide into the dark realm and find out! Escape into the night as your offbeat, theatrical New Orleans tour guide provides you with an eerie, chilling yet fun-filled adventure!
Book Now!