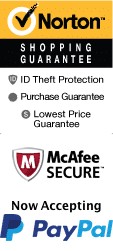 A Locals' Drink Dat! Cocktail Tour
1 Canal St New Orleans, Louisiana 70130
1-866-267-5732
Chat Now
On the A Locals Drink Dat Cocktail Tour in New Orleans, you'll get a taste - quite literally - of the city's vibrant cocktail culture. This tour takes you on a journey through some of the best bars and restaurants in the French Quarter, where you'll sample unique and iconic cocktails while learning about the history and heritage behind them.

Over the course of this 2.5-hour tour, you'll visit four different venues and enjoy a total of six cocktails. Along the way, you'll be led by an expert guide who is passionate about both the drinks and the city's rich cultural heritage. You'll learn about the origins of famous cocktails, like the Sazerac and the Hurricane, as well as the stories behind lesser-known libations.

As you walk from one location to the next, your guide will share fascinating history about the French Quarter and its role in New Orleans' cocktail legacy. You'll also gain insight into the city's unique drinking culture, which is rooted in the traditions and customs of the various cultures that have called New Orleans home over the centuries.

Each stop on the tour offers a different atmosphere and a unique cocktail experience. From classic dives to elegant lounges, you'll get a well-rounded taste of the city's vibe and character. Along the way, you'll also enjoy some delicious snacks and appetizers to complement your drinks.

The A Locals Drink Dat Cocktail Tour is the perfect activity for anyone who loves cocktails, history, and culture. Whether you're a seasoned cocktail aficionado or just looking to learn more about NOLA's legendary drinking scene, this tour will give you an unforgettable taste of the city's signature flavors and rhythms.

So come join us and discover the lively spirit of the French Quarter, one drink at a time. Book your spot on the A Locals Drink Dat Cocktail Tour today and get ready to indulge in some of the best libations the Big Easy has to offer.
Book Now!