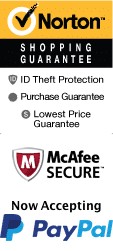 Pirates of the Quarter Tours
533 Toulouse St New Orleans, Louisiana 70130
1-866-267-5732
Chat Now


From the moment you step aboard the ship-themed tour bus, you'll be transported to another time and place. The tour takes you through the streets of the French Quarter while providing lively and entertaining commentary on the city's rich history of piracy. The tour guides, dressed in full pirate garb, will keep you engaged with tales of swashbuckling heroes and notorious pirates who once roamed the Gulf Coast. Be prepared for some surprises along the way, as the tour includes interactive experiences, photo opportunities, and plenty of pirate-themed souvenirs.

The Pirates of the Quarter Tour is approximately two hours long, providing plenty of time to explore the highlights of this vibrant city. Guests will learn about the city's history as a pirate haven, while also seeing some of the French Quarter's most iconic sights. Highlights of the tour include a visit to the infamous Blacksmith Shop Bar, a stop at the historic Jackson Square, a glimpse at the stunning St. Louis Cathedral, and a visit to the French Market.

Aside from the exciting commentary and interactive experiences, the Pirates of the Quarter Tour offers a truly unique way to experience the city. The ship-themed tour bus is a centerpiece of the tour, complete with sails, rigging, and pirate-themed decorations. The tour bus is also equipped with air conditioning, ensuring that guests are comfortable throughout the tour.

History enthusiasts and pirate-lovers alike will appreciate the attention to detail and historical accuracy on this tour. The guides are knowledgeable and passionate about their subject matter, and guests will leave with a newfound appreciation for the colorful history of New Orleans.

In closing, if you're searching for a one-of-a-kind adventure in New Orleans, then the Pirates of the Quarter Tour is an absolute must-see. You'll be entertained, informed, and fully immersed in the world of pirates - all while exploring the vibrant and historic French Quarter. So gather your crew and set sail for an unforgettable experience on the Pirates of the Quarter Tour!
Book Now!