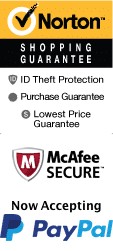 New Orleans Haunted Pub Crawl
723 St. Peter Street New Orleans, LA 70116
1-866-267-5732
Chat Now
Looking for a thrilling experience full of mystery and suspense? Look no further than the Haunted Pub Crawl in New Orleans, Louisiana! This two-hour tour will take you through some of the most haunted pubs in the French Quarter while a local guide enlightens you on the city's dark history and the legends that haunt it. This is the perfect activity for anyone interested in spooky tales, delicious cocktails, and historic architecture.
About the Tour

As you embark on this exhilarating pub crawl, you'll be transported back in time to the days when New Orleans was a lawless pirate town and the streets were bustling with nefarious characters. Each stop on the tour will have its own unique ghost story, from the phantom of a pirate who still haunts his favorite drinking spot to the vengeful spirit of a woman who met her untimely demise. Throughout the tour, your expert guide will offer insights into the city's supernatural past and the myths and legends that have persisted for centuries. They'll also point out interesting architectural features and tell you about the unique history of each establishment you visit. Plus, you'll have plenty of opportunities to sample some of New Orleans' iconic cocktails along the way. The stops along the way include Finnegan's Easy, Bourbon Street, and Pirate's Alley Cafe.
The Haunted Pub Crawl is a walking tour, so be prepared to cover a few blocks on foot. The tour starts at the convenient location of Saint Peter Street and lasts approximately two hours. Dress for the weather and wear comfortable shoes, as some of the city's cobblestone streets can be uneven. This activity is suitable for adults aged 21 and over, as it involves alcohol and some scary stories that may not be appropriate for younger audiences.
This is an experience you won't soon forget -whether you're a New Orleans local or just passing through, the Haunted Pub Crawl is a must-do activity. So gather your bravest friends and join us on a journey through the city's rich history and supernatural secrets. Book your tickets today and get ready for a night of spooky thrills and delicious drinks in the heart of the French Quarter.
Frequently Asked Questions for New Orleans Haunted Pub Crawl:
What methods of transportation does the New Orleans Haunted Pub Crawl use?

This is a walking tour.

Approximately how long does the New Orleans Haunted Pub Crawl last?

It lasts approximately 2 hours.

For what ages is the tour appropriate?

21+.

Is photography / video recording allowed on the New Orleans Haunted Pub Crawl?

Yes.
Book Now!