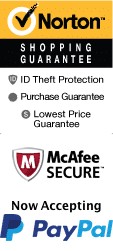 VIP Private Carriage Tour of French Quarter
700 Decatur St New Orleans, Louisiana 70116
1-866-267-5732
Chat Now
Introducing the VIP Private Carriage Tour of French Quarter in New Orleans, Louisiana, a unique and luxurious way to experience the city's rich history and culture. Guests will embark on a private horse-drawn carriage ride through the vibrant streets of the French Quarter, hailed as the heart of New Orleans. With a personal guide and the comfort of a private carriage, guests are sure to enjoy a one-of-a-kind experience.
During the tour, guests will be enlightened with the fascinating history and interesting stories about the French Quarter. Passengers will get to see the architectural beauty of the stunning Creole houses and the enchanting hidden courtyards, which have remained unchanged for centuries. The carriage ride also includes exploring the iconic Jackson Square, and seeing St. Louis Cathedral, known as the "crown jewel" of New Orleans.
The VIP Private Carriage Tour takes about 1-hour, and it covers 1.5 miles. Guests are advised to dress comfortably, and even when it's hot outside, the ride beneath the canopy of the carriage is quite breezy. It's perfect for couples who want a private romantic ride or for families who wish to make unforgettable memories together.
Aside from the beauty of the French Quarter, guests will appreciate the private and exclusive nature of the tour. The guide will cater to the specific needs of guests, answer any questions, and even take pictures with guests while telling the stories and secrets of New Orleans' history.
New Orleans, Louisiana, is known for its culture, especially its jazz heritage and culinary scene. The VIP Private Carriage Tour provides a unique insight into the city's history and an opportunity to learn how it all ties together. Celebrate life in the Big Easy and embrace the historic and cultural charm of the city with this exclusive VIP Private Carriage Tour.
In conclusion, the VIP Private Carriage Tour of French Quarter is an unforgettable experience for guests, making them fall in love with the charming city of New Orleans. Whether on a romantic getaway or family vacation, the private and personalized tour through the beautiful streets of the French Quarter offers an opportunity to learn and create cherished memories. Don't miss out on the VIP Private Carriage Tour while in NOLA.
Book Now!