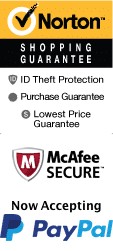 New Orleans Food and History Tour
316 Chartres St New Orleans, Louisiana 70130
1-866-267-5732
Chat Now

A la carte lunch included

All-inclusive tour

Excellent value for money

Family friendly

Get inside tips from a local

Informative, friendly and professional guide

Instant Confirmation

Led by a local guide

Lunch included

Duration: 3 hours

Schedule
Get ready to indulge in the most scrumptious food and immerse yourself in the rich history of New Orleans on the New Orleans Food and History Tour! Set amidst the charming streets of the French Quarter, this tour offers a delightful experience to all food enthusiasts. With a professional local guide, you will explore the hidden alleys that are often overlooked by tourists, and savor some of the most popular local cuisines.

Starting from the Jackson Square, this three-hour walking tour will take you to some of the oldest and most iconic restaurants of the city, including Café du Monde, Napoleon House, and Tujague's. You will relish the authentic flavors of gumbo, jambalaya, and pralines while learning about the city's Creole heritage and the evolution of cuisine. The tour also includes stops at famous historic landmarks such as the St. Louis Cathedral, the Louisiana Supreme Court Building, and the Presbytere, where you will be enlightened with fascinating stories and facts about the city's past.

Throughout the tour, you will also receive recommendations from the guide on where to find the best local food and drinks, the hotspots of New Orleans nightlife, and the must-visit attractions. The guide will also answer any questions you may have about the culture, history, and the city's unique traditions.

The New Orleans Food and History Tour lasts approximately three hours and is perfect for families, couples, and solo travelers. With a relaxed pace and a small group, you won't feel rushed or crowded during the tour, and you will have ample time to explore and appreciate all that the city has to offer.

New Orleans is known for its food and the rich history that surrounds it, and the New Orleans Food and History Tour encompasses both perfectly. If you're looking for a unique, authentic, and unforgettable experience, then this tour is a must-do.

Book your tickets now to join in on the adventure and discover the mouth-watering flavors and captivating history of New Orleans.
Book Now!