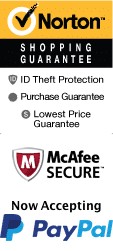 New Orleans Cemetery and Voodoo Walking Tour
400 Toulouse St New Orleans, Louisiana 70130
1-866-267-5732
Chat Now
Take a tour through one of the nations most haunted cemeteries in the city that is draped in dark magic with the New Orleans Cemetery and Voodoo Walking Tour.You'll be treated to legends of many ghosts that have helped weave the history of New Orleans and its incredible past.
About the Tour

This incredible tour allows guests to get inside information about NOLA's vast history. Meet your tour guide at the Gray Line Ticket Office where you'll then follow your guide to some of the most notable locations in the city. See the French Quarter and all of its amazing shops, eateries, and historic buildings on the way to the first stop. Your guide will also be able to give you great information along the way.
About the Stops

Jackson Square

: Head to Jackson Square to learn about the Cabildo and Presbytere Museums. You will also see a local cemetery and learn about mausoleums. Learn about voodoo, piracy, and more. You'll get the history of the above ground burial customs that are used in the area as well as an incredible history on voodoo and how it has evolved through the city.
St Louis Cemetery No 3

: You'll wander through St Louis Cemetery No. 3 where you'll get to view some of the historic graves and headstones. As you wander through, you'll find many grand mausoleums that serve as the markers of the final resting place for numerous benevolent, ethnic and professional members of New Orleans.
New Orleans City Park

: Discover NOLA's city park, where you will be able to explore one of the largest urban parks in the country. You can also choose to purchase beignets at this stop to get a taste of NOLA.
Garden District

: Explore the Garden District, one of the most fascinating places in the city. Guests will view Audubon Park, various churches, universities, and historical landmarks, and be able to learn about the street cars, Mardi Gras, and more. It also includes a stroll through the neighborhood.
Haunting adventures await you during this cemetery and voodoo walking tour through New Orleans. Your professional guide will recount the background of both the famous and infamous people who are buried there. Throughout your tour, you'll get an in-depth view at the evolution of voodoo -- the practice of witchcraft with an African religious heritage. Often dismissed as a cult or superstition, plenty of New Orleans residents believe in its powers. Voodoo rites and traditions are still observed. Small shops sell tools of the trade with herbs, oils, powders, candles and more recognizable items such as voodoo dolls and gris-gris--voodoo amulets. By the end of your tour, you'll understand the meaning of the gris-gris as well as take home some voodoo charms of your own with the mysterious objects found in your souvenir bag!
With so many other places to discover like Lake Ponchartrain, Vue Orleans, and Saint Charles Avenue, you will get a great overview of the haunted history of NOLA, making this one of the most unique touring options in the city. Book it alongside other awesome attractions for a memorable getaway.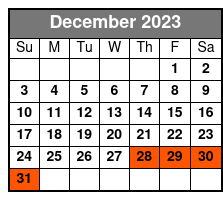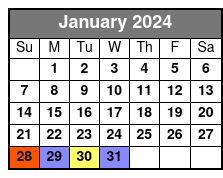 Options:
City & Cemetery Tour
Available Now until 1/13/2024 View Detailed Schedule
Embark upon this incredible sightseeing walking tour to see all of the historical places in New Orleans. Learn about the cemeteries, voodoo practices, and hauntings on this chilling endeavor.
City Tour + Vue Orleans Add-On
Available Now until 12/31/2023 View Detailed Schedule
This option includes admission to Vue Orleans Observatory at the end of the tour.
Frequently Asked Questions for New Orleans Cemetery and Voodoo Walking Tour:
What methods of transportation does the New Orleans Cemetery and Voodoo Walking Tour use?

Climate-controlled bus.

Is there any walking involved?

Yes. More than a mile of walking is done on this tour.

Approximately how long does the New Orleans Cemetery and Voodoo Walking Tour last?

It lasts approximately 3 hours.

For what ages is the tour appropriate?

Great for all ages.

What type of dress & footwear are recommended?

Wear comfortable shoes.

Is photography / video recording allowed on the New Orleans Cemetery and Voodoo Walking Tour?

Yes.
Book Now!