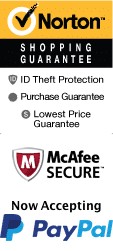 New Orleans Jazz Tour
French Quarter New Orleans, Louisiana 70116
1-866-267-5732
Chat Now


During your visit to New Orleans Jazz Tour, you'll be treated to an up-close and personal look at the city's most famous jazz clubs, where local musicians perform nightly for enthusiastic crowds of locals and tourists alike. Led by expert guides with a deep knowledge of the city's cultural history and traditions, you'll be able to delve deep into the rhythms and melodies that have made New Orleans one of the world's foremost jazz destinations.

After a leisurely walk through the streets of the French Quarter, your tour will take you to some of the city's most beloved jazz clubs, where you'll be able to enjoy live performances and mingle with other music enthusiasts. Whether you're a hardcore jazz aficionado or simply looking for a fun and engaging way to experience New Orleans, this tour is sure to provide you with an unforgettable afternoon or evening.

Along the way, you'll learn about the unique history and culture of the city, from the early days of Jazz to the present day, when the music continues to inspire and energize audiences from around the world. With unforgettable experiences at every turn, the New Orleans Jazz Tour is a perfect way to get a taste of the city's musical heritage and experience one of the world's great musical traditions in a way that is both fun and engaging.

So if you're looking for a unique and exciting way to experience the sights and sounds of New Orleans, make sure to book your spot on the New Orleans Jazz Tour today – you won't be disappointed!
Book Now!