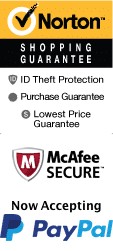 Swamp and Bayou Sightseeing Tour from New Orleans
400 Toulouse St New Orleans, Louisiana 70130
1-866-267-5732
Chat Now
While you are in the swamp you will be looking out for many great creatures such as alligators, snakes, turtles, and the native birds. There are many great places for you to see as well as this wildlife. You will hear stories about Cajun culture as he traveled through And have a great time and see lots of nice animals. A naturalist will be telling you all these tales and showing you everything you need to know.
It will be a wonderful as special time for you as you really have a thrilling adventure and create a lot of great memories as well. It is the perfect tour to bring your family on with you.

Nowhere is Louisiana's wildlife more abundant than in the swamps and bayous of New Orleans . After crossing the Mississippi River, take a boat ride through these swamps and bayous and be on the lookout for alligators, raccoons, snakes, turtles and native birds. Hear stories from your guide about local Cajun culture and watch a wildlife show by a local naturalist to learn about native wildlife and preservation efforts.
After a short coach ride across the Mississippi River, embark on a fascinating 2 hour boat trip through the swamps and bayous of New Orleans! Watch the timeless beauty of Southern Louisiana unfold as you travel through the bayous and swamps in a custom built, all-weather boat.

Your local guide will reveal the mysteries of this iconic Louisiana terrain as you observe the nesting grounds of native wildlife. Some animals are more numerous during the warmer months, but don't worry, you'll watch a nature wildlife show performed by a local naturalist, showcasing a variety of all the seasons' native animals including snakes, alligators, egrets, raccoons, nutria and snapping turtles.

Along the way, learn all about Cajun culture and ingenuity ? hear how Cajun people turned soup into gumbo, a famous Louisiana dish; the washboard into a musical instrument; and, of course, the swamps into a natural paradise. Your guide will also explain how these lush, untamed swamps and bayous are slowly disappearing. Learn about the efforts made to preserve and restore Louisiana's vanishing wetlands for future generations to enjoy. You'll return safely from the bayous with a return coach ride to the French Quarter in New Orleans.
Book Now!