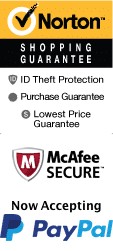 A Locals' Music Tour
1 Canal St New Orleans, Louisiana 70130
1-866-267-5732
Chat Now


Led by a knowledgeable and friendly guide, customers will spend approximately 2 hours on foot, visiting iconic music venues and learning about the city's legendary musicians, past and present. Along the way, visitors will also have the opportunity to sample some of the city's famous cuisine and drinks, adding to the overall sensory experience of the tour.

The tour begins at the landmark Jackson Square, where visitors will learn about the origins of jazz music and its importance to the city. From there, the tour will take visitors to famous music venues such as Preservation Hall and the Funky Pirate, where they'll hear live music and learn about the legends who have performed on these stages.

As visitors make their way through the French Quarter, they'll also have the chance to sample classic New Orleans dishes such as jambalaya and gumbo, in addition to sipping on refreshing cocktails like the famous Hurricane. Throughout the tour, the guide will share stories and anecdotes about the city's musical history, adding depth and context to the experience.

New Orleans has long been a hub for musical creativity, and this tour offers visitors a chance to get up close and personal with the roots of the city's vibrant musical culture. Whether you're a seasoned music lover or simply interested in learning more about the rich history of New Orleans, the A Local's Music Tour is not to be missed.

In summary, the A Local's Music Tour offers visitors an immersive and entertaining journey through the iconic, soulful music scene of New Orleans. With live performances, legendary venues, delicious food and drink, and a knowledgeable guide to lead the way, this tour is the perfect way to experience the best of what the Big Easy has to offer. Book your tour today and prepare to get grooving!
Book Now!