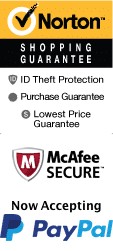 The following tours go by Bourbon Street:
The following tours visit Bourbon Street:
For
wondrous things to do in New Orleans
, Bourbon Street is one of the most famed districts in the world and is situated in the heart of the busy French Quarter.
This famed street sets the stage for Mardi Gras, one of the most elaborate celebrations in the world. The party doesn't quit after Mardi Gras, though, it continues all year long in the clubs, on the sidewalks, and in the streetways. There are soul clubs, jumping night clubs, eclectic restaurants, unique clothing stores, everything to make your getaway in the Big Easy, a memorable one. Don't be fooled by clubs in other big cities like Chicago, Las Vegas, or Orlando that are named after this street. Bourbon Street is one of those places you just have to experience to really know what it's all about. That feeling just can't be duplicated, not even by club owners with all the money in the world. Get the best vacation deals New Orleans offers and enjoy tons of attractions and activities in New Orleans.