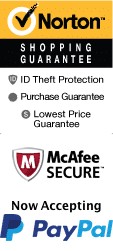 St Louis Cemetery Number One Tour in New Orleans
933 Conti St New Orleans, Louisiana 70112
1-866-267-5732
Chat Now
Are you ready to dive into the rich history and eerie atmosphere of New Orleans? Then don't miss out on the St. Louis Cemetery Number One Tour, located in the heart of the city. This 90-minute guided walking tour takes you through the eerie paths of the oldest existing cemetery in New Orleans and reveals the secrets of a city that has always embraced life and death with equal fervor.
The tour is a leisurely-paced stroll through the cemetery's maze of above-ground tombs and crypts. You will be mesmerized by the hauntingly beautiful architecture of the tombs and will learn about the interesting people that have been laid to rest in them, such as Voodoo Queen Marie Laveau and Homer Plessy, whose landmark lawsuit helped pave the way for desegregation in America. Your guide will regale you with stories of the cemetery's storied past, including the creepy legends and superstitions that abound in New Orleans.
The cemetery is situated in the heart of one of the oldest neighborhoods in the city, the French Quarter, and you'll be amazed at the diversity of sights, sounds, and smells that surround you on the tour. To make the most of the experience, wear comfortable walking shoes and dress appropriately for the weather conditions. The tour is suitable for all ages, but children under 13 must be accompanied by an adult.
This fascinating walking tour showcases the best of New Orleans' history and culture. Stroll along the winding paths of St. Louis Cemetery Number One and immerse yourself in the rich cultural heritage of this unique and captivating city.
In conclusion, if you're seeking to experience the darker, more mysterious side of New Orleans' history, the St. Louis Cemetery Number One tour is a must-see attraction. This compelling tour offers an unparalleled opportunity to explore the world of voodoo, jazz, and ghosts, and to learn about the fascinating legends and traditions of one of America's most unique and vibrant cities.
Book Now!