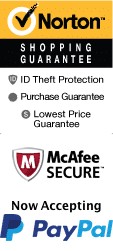 The Best of New Orleans Walking Tour
Bourbon Street New Orleans, Louisiana 70116
1-866-267-5732
Chat Now


Led by an experienced and knowledgeable guide, the walking tour begins at the famous Jackson Square, where you'll learn about the square's significance in New Orleans' cultural development. Next, you'll wander through the charming streets of the French Quarter, soaking up the atmosphere and admiring the stunning colonial architecture. Along the way, your guide will point out significant landmarks and share fascinating stories about the city's history and culture.

One of the tour's main highlights is a stop at the beautiful St. Louis Cathedral, a New Orleans icon and the oldest cathedral in the United States. Here, you'll marvel at the grand beauty of the cathedral, learn about its rich history, and snap some stunning photos.

Another must-see stop on the tour is the colorful and vibrant French Market, a historic public market that has been a fixture in New Orleans for over 200 years. Here, you'll have the opportunity to browse the market's many stalls and sample delicious local cuisine.

Throughout the tour, you'll also get the chance to see other iconic New Orleans landmarks, such as the lively Bourbon Street, the historic Cabildo building, and the beautiful Royal Street.

As you walk through the city, you'll be transported back in time and gain a deeper understanding and appreciation for New Orleans' unique culture and history.

In conclusion, the Best of New Orleans Walking Tour is an excellent way to discover the city's highlights and learn about its rich history and culture. With an experienced guide leading the way, you'll explore beautiful architecture, visit iconic landmarks, and sample delicious local cuisine. Don't miss out on this unforgettable experience during your visit to New Orleans.
Book Now!