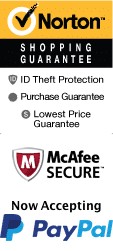 New Orleans Taste of the French Quarter Food & Culinary History Walking Tour
816 Decatur St New Orleans, Louisiana 70116
1-866-267-5732
Chat Now
New Orleans Taste of the French Quarter Food & Culinary History Walking Tour Photos (26)
If you're looking for a mouthwatering and culturally rewarding experience in New Orleans, look no further than the Taste of the French Quarter Food & Culinary History Walking Tour. This delectable activity takes you on a tour of the heart of New Orleans, where you'll discover the rich history and sample the unique flavors of the city's famous cuisine.
As you stroll through the narrow streets of the French Quarter, your knowledgeable guide will regale you with the fascinating history and cultural significance of each food and drink sample you taste. From gumbo to pralines, po-boys to beignets, the diversity and bold flavors of New Orleans cuisine will not disappoint.
This walking tour lasts approximately 2.5 hours and covers just over one mile of walking. Be sure to wear comfortable shoes and clothing suitable for the often-humid weather of New Orleans. Along the way, you'll visit various eateries and shops that have been serving up traditional New Orleans fare for generations, giving you a true taste of the city's history and heritage.
Not only will you enjoy the delicious food, but you'll also learn about the unique cultural influences that have shaped New Orleans cuisine. Discover how Spanish, French, and African-American cultures have all played a role in the creation of the vibrant culinary scene that New Orleans is known for today.
In addition to the food, you'll also have the opportunity to witness the stunning architecture and beautiful scenery of the French Quarter. From the historic buildings and wrought-iron balconies to the bustling streets and charming alleyways, there's something new and exciting to see around every corner.
Overall, the Taste of the French Quarter Food & Culinary History Walking Tour is the perfect way to indulge in the flavors and culture of New Orleans in a fun and informative way. Don't miss out on this unforgettable experience that will leave your taste buds and mind blown.
So, come hungry and leave fulfilled after this incredible journey through the heart of New Orleans. Book your spot now and get ready to embark on a true culinary adventure!
Book Now!