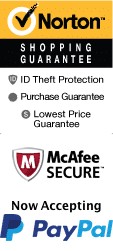 French Quarter Ghost Tour
Are you ready to experience the spooky side of the French Quarter in New Orleans, Louisiana? Look no further than the French Quarter Ghost Tour, where you will be guided through the winding streets by a knowledgeable and entertaining guide who will regale you with stories of the ghosts, legends, and folklore that haunt the storied district.

Over the course of the tour, you will visit some of the most infamous locations in the French Quarter, including haunted pubs, hotels, and alleyways. Your guide will share chilling tales of voodoo curses, unsolved murders, and ghostly apparitions that have been seen by visitors and residents alike. Be prepared to have your hair raised and your heart racing as you explore the shadows of the French Quarter.

The French Quarter Ghost Tour is a walking tour that lasts approximately two hours. Participants should wear comfortable shoes and clothing appropriate for the weather. The tour is family-friendly, though some stories may be too scary for very young children. Your guide will provide water and restroom breaks as needed.

New Orleans is known for its rich history, and the French Quarter Ghost Tour is no exception. The city is said to be one of the most haunted in the United States, with a long and colorful history of voodoo, pirates, and Southern Gothic traditions. The French Quarter itself is the oldest part of the city, with narrow streets and stunning architecture that have been preserved for centuries.

In summary, the French Quarter Ghost Tour is a must-do activity for anyone visiting New Orleans who is looking for a spooky and entertaining way to explore the city's colorful history. Book your tour today and get ready to discover the secrets and legends that lurk in the shadows of the French Quarter.
Book Now!