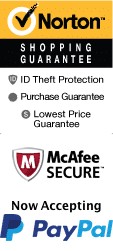 Steamboat Natchez New Orleans Lunch & Dinner Cruises
600 Decatur St New Orleans, LA 70130
1-866-267-5732
Chat Now
New Orleans, LA is one of the most beautiful and historic places in the country, and the best way to soak up its vibrant culture and unique atmosphere is by heading out on the coveted Steamboat Natchez. As one of the last authentic steamboats in operation, the Natchez offers more than transportation: it is a gateway to an unforgettable historical and musical journey. As you climb aboard this iconic paddle-wheel steamer, you will combine sightseeing with amazing music and a delicious meal for some of the most memorable moments in NOLA.
About the Cruise

Upon departing the wharf where the Natchez docks, every cruise begins with a thrilling roar from its steam whistle, harkening you back to days gone by while also marking the start of a remarkable adventure. The trip, which lasts for approximately two hours, provides a unique experience that challenges your expectations. The mesmerizing beauty of the cityscape and the gentle rhythmic pulse of the Mississippi under the boat's paddle when observed from the deck provides an uplifting experience that makes this a must-have journey. As the city passes by, your guide provides riveting history and trivia about New Orleans and the mighty river that shaped it. As you enjoy the cool river breeze, the highly anticipated highlight of your tour, the live jazz band begins to play. The soundtrack to your journey, done in traditional New Orleans style, provides a rich, authentic atmosphere unreproducible in any other setting.
Engage with the Natchez's proud history by visiting the steam engine room or enjoying iconic Southern dishes in its dining area. Capable of carrying over 1,000 passengers, Natchez is a true testament to the grandeur of old-time river boats, and its loving preservation is a testament to the respect the city has for its history. As your voyage on the Steamboat Natchez comes to an end, you'll realize this was just not a sightseeing mission, but rather a ticket into the heart of the great city of New Orleans. Renowned jazz, stirring history, scenic views, and warm southern hospitality combined with the boat's old fashioned charm promise an exquisitely romantic and memorable affair.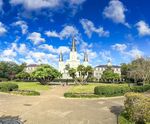 Pass By
Jackson Square in New Orleans, LA
Immerse yourself in the heart of New Orleans at Jackson Square, a lively historic park featuring stunning architecture, iconic statues, vibrant street artists, and local musicians. Framed by the majestic St. Louis Cathedral, the square is an enchanting blend of history, culture and creativity - the essence of the Big Easy. A visit here is a true Louisiana must.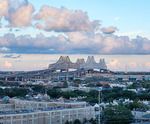 Pass By
Crescent City Connection Bridge
Explore New Orleans' Crescent City Connection Bridge, the astounding engineering marvel standing tall above the mighty Mississippi River. This double-cantilevered bridge offers breathtaking views of the city skyline, especially splendid at sunset. A scene-stealing backdrop, this bridge is an iconic figure in the enchanting New Orleans cityscape.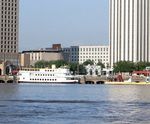 Pass By
Moonwalk Riverfront Promenade
Experience the charm of New Orleans at its finest at Moonwalk Riverfront Promenade, providing panoramic views of the Mississippi River. This lively walkway bubbles with street performers, local art, and nearby Creole eateries. It's a must-visit spot for those seeking a true taste of the city's vibrant culture and atmosphere.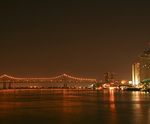 Pass By
Mighty Mississippi River
Experience the captivating charm of New Orleans with a visit to the Mighty Mississippi River, the backbone of this vibrant city. Soak up all the sights, sounds, and southern hospitality, embarking on a riverboat cruise or simply strolling along the historic riverfront for an unforgettable Southern adventure.
In closing, embarking on the Steamboat Natchez for a day or night-time cruise guarantees an unforgettable journey saturated with history, music, and breathtaking views. A cruise aboard this historic vehicle is more than a trip; it's a return journey to a bygone era where life moved a little slower, music was a little louder, and every day held a bit of magic. With its authentic steam engines, historic design, and incredible live jazz, the Natchez offers a fantastical twist to travel with an adventure that is both nostalgic and entertaining.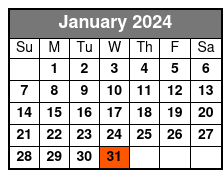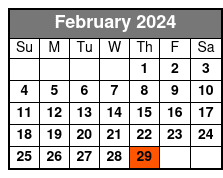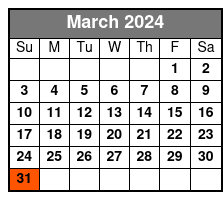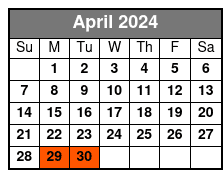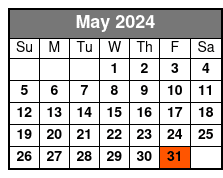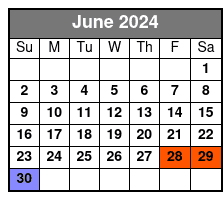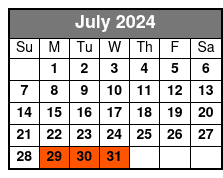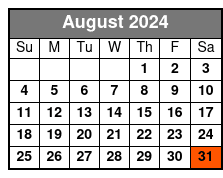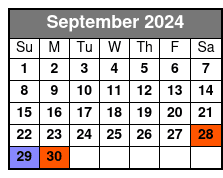 Options:
Steamboat Natchez Evening Jazz Cruise Only
Available 1/1/2024 until 12/31/2024 View Detailed Schedule
Enjoy a fantastic evening filled with great music and the amazing atmosphere of the Mississippi River as you head out on the Steamboat Natchez Evening Jazz Cruise.
Steamboat Natchez Evening Jazz Cruise with Dinner
Available 1/1/2024 until 12/31/2024 View Detailed Schedule
Enjoy an evening of great music, delicious dinner, landmarks, and sightseeing with the Steamboat Natchez Evening Jazz Cruise. The wonderful atmosphere will make this an unforgettable evening for all.
Reviews

Sherry Moss
Henderson, NC
✓
Verified Traveler
"This was a great experience!"
This was a great experience! The captain was very knowledgeable and the mississippi river was beautiful.

Marion Butts
West Palm Beach, FL
✓
Verified Traveler
Very informative and great views.

Anthony Hartsfield
Tulsa, Oklahoma
✓
Verified Traveler
Wonderful food. People friendly, pictures were to dark caused problems. Other than that great experience. Would do again.

Pat
Orlando Florida
✓
Verified Traveler
We loved this boat. The captain was fun and full of knowledgbe.
Frequently Asked Questions for Steamboat Natchez New Orleans Lunch & Dinner Cruises:
What type of seating does Steamboat Natchez New Orleans Lunch & Dinner Cruises have?

The Steamboat has restaurant style seating.

What type of parking do you have?

There are many paid parking lots on Decatur Street that offer hourly rates.

Approximately how long is Steamboat Natchez New Orleans Lunch & Dinner Cruises?

The cruise is approximately 2 hours.

How many decks or levels are there aboard the Steamboat Natchez New Orleans Lunch & Dinner Cruises?

There are 3 decks.

What lake or river does the Steamboat Natchez New Orleans Lunch & Dinner Cruises cruise on?

The cruise goes along the beautiful Mississippi River.

What is the dress code?

Dress code is casual.
Book Now!