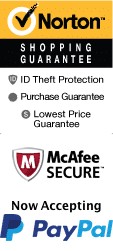 Cemetery and French Quarter Walking Tour
540 Chartres St New Orleans, Louisiana 70130
1-866-267-5732
Chat Now


Led by knowledgeable and passionate tour guides, you'll learn about the unique above-ground burial practices of New Orleans and the stories of the famous (and infamous) individuals laid to rest in St. Louis Cemetery No. 1. Your tour will also take you through the colorful streets of the French Quarter, where you'll see iconic landmarks like the St. Louis Cathedral and Jackson Square, and hear fascinating tales of the city's rich history and cultural heritage.

The Cemetery and French Quarter Walking Tour typically lasts for about two hours and covers approximately 1.5 miles, so wear comfortable shoes and dress for the weather. You'll want to bring a camera to capture the stunning architecture and details of the cemetery and French Quarter. The tour is suitable for all ages and is a wonderful way to experience the unique charm of New Orleans.

As you walk through the gates of St. Louis Cemetery No. 1, you'll be transported back in time to a world of voodoo legends, jazz music, and the extravagant lifestyles of the city's elite. You'll see ornate tombs, intricate statues, and beautiful mausoleums, each with its own remarkable story to tell. Your guide will provide insight into the lives of the people buried here, from pirates and politicians to jazz musicians and artists.

The French Quarter is one of the most beloved neighborhoods in New Orleans, and for good reason. This vibrant community is filled with colorful buildings, wrought-iron balconies, and a lively street culture that's impossible to resist. Your tour will take you down legendary streets like Bourbon Street and Royal Street, where you can sample delicious beignets, listen to live jazz music, and shop for everything from antiques to Mardi Gras masks.

In summary, the Cemetery and French Quarter Walking Tour is the perfect way to get to know New Orleans intimately and experience its history and culture up close. With knowledgeable guides, stunning architecture, and fascinating stories, this tour is a must-do for anyone visiting the city. Come discover why New Orleans is a cultural treasure unlike any other. Don't miss your chance to be a part of it.
Book Now!