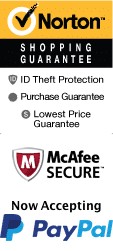 Combo Cocktail and Food History Tour
115 Bourbon St New Orleans, Louisiana 70130
1-866-267-5732
Chat Now

All-inclusive tour

Lunch included

Informative, friendly and professional guide

Led by a local guide

Excellent value for money

Explore the local streets on a walking tour of the city

Duration: 4 hours

Schedule
Embark on a journey through the vibrant streets of New Orleans and indulge in the city's iconic cocktails and cuisine on the Combo Cocktail and Food History Tour. This 3-hour walking tour takes you to some of the best bars and restaurants in the French Quarter, where you'll sample classic cocktails and dishes that embody the city's rich culinary heritage.

Your friendly guide will take you through the charming and historic neighborhoods of the French Quarter and share fascinating stories about the city's history and culture. As you walk from one destination to the next, you'll catch glimpses of the stunning architecture, colorful street art, and bustling energy that make New Orleans so special.

At each stop, you'll be introduced to a different signature cocktail and dish, each with its unique history and flavor. You'll sample classic New Orleans cocktails like the Sazerac, the Ramos Gin Fizz, and the iconic Hurricane, all while learning about their origins and how they came to be so beloved in the city.

As you enjoy the cocktails, you'll also indulge in local dishes like jambalaya, gumbo, and beignets, all carefully crafted by expert chefs who have perfected the recipes over generations.

Along the way, you'll also hear stories about the city's legendary prohibition era, visit historic bars and restaurants, and learn about the different culinary influences that have shaped the city's cuisine over time.

The Combo Cocktail and Food History Tour is the perfect way to experience the heart and soul of New Orleans and soak in the city's unique culture and flavors. This tour is suitable for visitors of all ages and is a must-do for any food and drink enthusiast looking to explore the city's culinary scene.

Don't miss out on this one-of-a-kind experience that will leave you satisfied, educated, and with a newfound love for all things New Orleans. Book your Combo Cocktail and Food History Tour today and get ready to immerse yourself in the city's vibrant and unforgettable atmosphere.
Book Now!