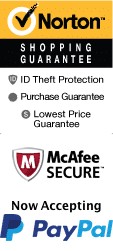 Private Guided Walking Tour of Bourbon Street
622 Canal St New Orleans, Louisiana 70130
1-866-267-5732
Chat Now


During the walking tour, you can expect to see some of the most famous landmarks in the area: from the French Quarter's oldest structures to modern-day attractions such as the iconic neon lights of Bourbon Street. You'll also learn about the significance of each location and how it has shaped the character of this beautiful city.

The tour typically lasts for approximately two hours, and you'll cover approximately one mile during this time. You'll be walking for the duration of the tour, so comfortable shoes are a must. Clothing should be suitable for the weather conditions, as most tours take place outdoors.

As you explore Bourbon Street, your guide will provide fascinating historical insight and background stories of each location. You'll learn about how Bourbon Street was named after the French royal family, Louis XIV's House, and the Battle of New Orleans. You'll also hear about the colorful characters that have called Bourbon Street home over the years, from jazz musicians to writers to infamous gamblers.

One of the highlights of this walking tour is the chance to witness live entertainment on Bourbon Street. You'll be amazed by the upbeat brass bands and street performers playing day and night all year round. There is literally something for everyone, from blues, jazz, and rock and roll to classic Louisiana music.

In summary, a Private Guided Walking Tour of Bourbon Street is a must-see attraction in New Orleans. You'll get to explore the rich history of one of America's most iconic streets while taking in the vibrant atmosphere and live entertainment. Make sure to wear comfortable clothes and shoes and be prepared to discover the hidden gems of the historic French Quarter on this once-in-a-lifetime walking tour.
Book Now!