Book Tickets for Branson, Missouri Shows: Enjoy Music, Comedy, Magic, Dinner Shows, Plays, and Much More
Branson, Missouri is home to literally dozens of fantastic, fast-paced live stage shows, and you'll have a wide selection when you order your tickets online in advance. Whether you're looking to make an evening out of it with a delicious dinner show or ready to laugh until you cry at Branson's comedy shows, you'll find it all right here.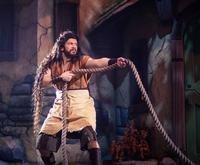 See the story of Samson put on in magnificent quality before your very eyes!
Available 173 days between Apr 24, 2018 & Dec 29, 2018
View Schedule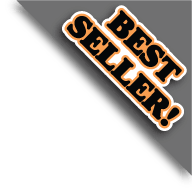 At Dolly Parton's Stampede Dinner & Show, get transported back in time to when men where gents and ladies were belles while cheering on the North and South in a friendly rivalry to finally prove which is the best!
Available 246 days between Apr 24, 2018 & Dec 31, 2018
View Schedule




At Hamners' Unbelievable Variety Show, we take pride in our shows, and we would welcome the opportunity to see you in the audience soon, as we perform feats of strength, skill and precision that will surely blow your mind.
Available 166 days between Apr 24, 2018 & Dec 30, 2018
View Schedule





The Haygoods have entertained fans for decades. They are now preforming live in Branson, MO for the entire family to enjoy. This two hour performance is held in the historic theater. The guests are welcome to bring their own cameras.
Available 108 days between Apr 24, 2018 & Dec 29, 2018
View Schedule




The Amazing Acrobats Of Shanghai show is one of the most exceptional family experiences you can encounter; With flying acrobats, bicycle tricks, foot juggling, chair balancing and so much more, the entire family is sure to be wowed by the stunning athletics of these performers.





The gritty and authentic Mickey Gilley performance in Branson, MO is an intimate and breathtaking journey for vacationers, offered by a five-decade veteran of country music's outstanding royal entertainment elite.




Shows featuring classic Irish songs are always popular and this unforgettable combination of male and female voices is one you will not soon forget as the singers bring to Branson a combination of classic and contemporary songs.




For a unique evening, head to Kings Castle Theatre in Branson for
Broadway's Greatest Hits where you'll find a spectacular cast who brings some of Broadways most memorable and loved songs to life through talented vocal work and skilled acting.
Available 151 days between Apr 24, 2018 & Dec 16, 2018
View Schedule