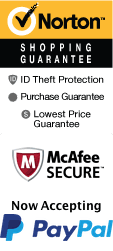 YOUR PEACE OF MIND IS OUR TOP PRIORITY
Should you need to cancel at any time, you have up to 48 hours from your vacation start date to do so for a 100% future travel credit.
Things To Do In Branson, MO In October
Things To Do In Branson, MO In October, including Amazing Acrobats Of Shanghai , Dolly Parton's Stampede Branson, Reza Edge of Illusion Magic Show.

Top October Things To Do In Branson
Oct 1, 2020
to
Oct 31, 2020
Noah The Musical at Sight & Sound Theatres Branson
Schedule
Plan a night out in October and experience "Noah the Musical", one of the greatest productions to come to the Ozarks, at Sight and Sound Theater in Branson. Known as the "the Christian Broadway", Sight and Sound Theater has produced shows such as "Miracle of Christmas", "Jonah", and "Sampson", and the venue does not fail to impress with this production of the classic bible story of Noah's Ark. This unforgettable adaptation of the familiar tale depicts Noah's journey as he and his three sons follow God's word and build an ark to save the earth's animals from an imminent flood. Theatergoers experience the epic story through touching performances, live animals, and elaborate set designs including an onstage ark. The live 2 hour and 15 minute show is appropriate for all ages, so don't miss the chance to catch this memorable retelling of an enduring story in "Noah the Musical" this October.
Oct 1, 2020
to
Oct 29, 2020
The Haygoods
Schedule

Five brothers and one sister bring amazing music to Branson, MO. The Haygoods combine excellent musical talent and extraordinary showmanship. They have been bringing their unique style to fans in Branson for almost twenty years. Fans have watched them grow up right before their eyes. Each year they and their show get better and better. Fans won't want to miss this show. They combine their vocals and musical styling with stunning costumes and jaw-dropping special effects. Those who have never heard them before should take this opportunity to join their millions of other fans. Their love for what they do and high energy is infectious. Their shows leave guests smiling and feeling good. This is a family-friendly show that is suitable for all ages. There is a gift shop on the premises for those who want to pick up a memento of the amazing performance. The show lasts for about two hours.
Oct 14, 2020
to
Oct 22, 2020
Oak Ridge Boys
Schedule
When guests see the Oak Ridge Boys in Branson, they are treated to an evening of songs and laughter. Guests are encouraged to get out of their seats and dance while the group is on the stage. They are also encouraged to sing along to the songs that they know. During the month of October, the weather is cooler in the city, making it comfortable to enjoy time outside while waiting for the show to begin. The group performs many well-known songs as well as a few that guests might not hear as often. This is a show that is suitable for all ages, including children. A gift shop is located in the venue for guests who want to get a souvenir. Snacks and beverages are available as well. Handicap seating is available, but there are limited numbers of seats, which is why it's important for guests to try to make reservations as soon as possible.
Oct 1, 2020
to
Oct 31, 2020
Showboat Branson Belle Lunch & Dinner Cruises
Schedule
For an amazing cruise experience, visit the Branson Belle. This cruise is great for all ages and includes seasonal cruises as well.
Oct 5, 2020
to
Oct 9, 2020
Larry's Country Diner
Schedule
October is a great time for spending time in Branson and enjoy a different type of show called Larry's Country Diner. The audience gets to sit in diner style seating. The show is filled with country and gospel music as well as comedy skits. Special guests and singers come often to perform and join in all of the fun. Audience members will be asked to participate in some of the skits. The show is not scripted, so you will never know what is going to happen. No matter what happens, the show does not stop. During the show, you will be served a delicious dinner. For those who are familiar with the television show, you will not be disappointed with the characters that make up this dinner show. Upon arrival, feel free to stop at the concession stand to get a snack. After the show, make sure to stop at the gift shop to get a souvenir from the show.
Oct 1, 2020
to
Oct 31, 2020
Amazing Acrobats Of Shanghai
Schedule

View all events occurring during your stay