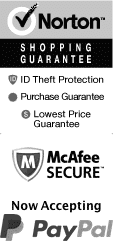 Things To Do In Branson, MO In October
Things To Do In Branson, MO In October, including Branson's Christmas Wonderland, Pierce Arrow Shows, WhoDunnit Hoedown A Murder Mystery Dinner Show.
Top Things To Do In Branson in October
Oct 1, 2024
to
Oct 31, 2024
Branson Coaster
Schedule

October is an exquisite month to visit Branson Coaster in Branson, Missouri. The fall season accentuates the scenic beauty of the Ozark Mountains, providing a colorful backdrop for your coaster ride. With the cool, crisp weather, you'll experience an exhilarating breeze as you zoom down the mountainside. This thrilling dual-track coaster allows you to control your velocity, combining heart-racing excitement with breathtaking natural views. An October expedition promises colorful adventures and mild temperatures optimal for outdoor activities.
Oct 1, 2024
to
Oct 31, 2024
WhoDunnit Hoedown A Murder Mystery Dinner Show
Schedule

October is the perfect month to visit Branson, Missouri, and experience the WhoDunnit Hoedown Murder Mystery Dinner Show. As the leaves turn vibrant shades of orange and yellow, guests can enjoy an evening of laughs, suspense, and delicious food. This interactive show provides a unique opportunity for guests to participate in solving a murder mystery while enjoying a scrumptious dinner. With twists and turns at every corner, the WhoDunnit Hoedown is a must-see attraction during your autumn trip to Branson.
Branson's Christmas Wonderland
Schedule

Get in the Christmas spirit with the Branson Christmas Wonderland Concert. The two-hour program is ideal for the whole family to come to and enjoy at the Kings Castle Theatre. Featuring an array of singers, dancers and other performers wearing costumes that reflect the festive spirit of the yuletides from red to white to green along with dazzling sparkling sequins. Hear beloved holiday classics such as "Happy Holidays" and "The First Noel" along with countless other songs we all know and love. The holiday concert also features dazzling Christmas lights and stunning backdrops. These include a winter wonderland theme that features faux snow falling and a frosted window theme. All of which gives the guests a feeling of either being in Christmas book or movie. To add even more to the evening there is a visit by the and only Santa Claus along with his helpers which is sure to be the hit with the kids. A good way to unstress from the hectic holiday season and to get out of the cold for a while as well.
Oct 1, 2024
to
Oct 29, 2024
New Jersey Nights a Frankie Valli & the Four Seasons Celebration
Schedule
October is the perfect time to experience "New Jersey Nights: A Tribute to Frankie Valli and The Four Seasons" in Branson, Missouri. As the air turns crisp and the leaves begin to change, this lively and entertaining show will transport you back to the 60s, with hits such as "Sherry," "Big Girls Don't Cry," and "Oh, What a Night!" You'll be tapping your feet and singing along to the timeless tunes of this iconic group, set against the stunning backdrop of the Ozark Mountains in autumn. Don't miss out on this unforgettable experience!
Oct 1, 2024
to
Oct 5, 2024
Queen Esther at Sight & Sound Theatres Branson
Schedule
October is the perfect month to visit Queen Esther at Sight & Sound Theatres in Branson, MO. As autumn paints the Ozarks in vibrant hues, indoor experiences like this captivating biblical musical offer warmth and excitement. The theater's grand, immersive sets and state-of-the-art technology truly come to life. Coupled with the gripping story of Queen Esther, you'll be swept away by the sublime performances, intricate costumes, and powerful live orchestra. It's an entrancing escape for the crisp fall season.
Oct 1, 2024
to
Oct 11, 2024
Dolly Parton's Stampede Branson
Schedule
October is a perfect time to visit Branson as the crowds die down from summer and the weather in Branson is near perfect. There are a ton of shows to see in town, and see them all if you can, but by all means, don't miss the Dolly Parton Stampede Dinner and Show in Branson. Held at Dollys own theatre, this is the top dinner show in features a fantastic, four-course family dinner, but although there is music, the star of the show is 32 of the most beautiful horses in the world performing tricks along with their skilled riders in a massive 35,000-foot arena. Dolly's Stampede and Dinner Show is like attending a rodeo on steroids. Root for your favorite cowboys as they barrel race, try to lasso pigs, perform carriage races, and lead the horses to dance the waltz beautifully on stage. So often people get caught up in computers and cellphones that they forget there is plenty of old-fashioned fun away from technology. This is a fantastic show, and one you should definitely catch.