Dinner Shows in Branson MO
Dinner Shows in Branson MO: Enjoy These Awesome Branson Dinner Shows!
Book your tickets online today for some of Branson's popular dinner shows! From the down-home cooking' and old-fashioned fun of Dolly Parton's Stampede dinner show in Branson MO to the trip out to the Old West at the Circle B Chuck Wagon & Cowboy Music Show, you'll find plenty of Branson dinner shows Read More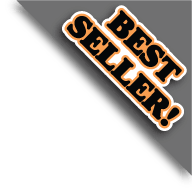 Join more than 1,000 fans to witness the power and beauty of the horses and riders who take part in this enjoyable and now legendary dinner show, which features team horse activities coupled with family-friendly singing and comedy acts. This awesome dinner event is sure to be a blast, allowing you to take in an unforgettable production as well as quality entertainment to create an evening you won't soon forget. All this pageantry is proudly served with a fabulous four-course feast. The Stampede is Branson's most fun place to eat, so get your tickets today! Bring the entire family along.
Available 183 days between Now & Dec 31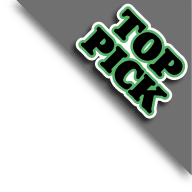 An unforgettable afternoon or evening on Table Rock Lake awaits you with one of the Showboat Branson Belle Lunch & Dinner Cruises.
Available 91 days between Jun 28 & Nov 30
<
Jul 03
N/A
Jul 10
N/A
Jul 11
N/A
Jul 17
N/A
>
A dinner show is the perfect way to enjoy homestyle food and classic Branson entertainment while in the Ozarks. Don't pass up the chance to experience the best of the best at the Funny Farm Family Dinner Feud.
Available 38 days between Jun 28 & Dec 31
<
Jun 29
N/A
Jul 01
N/A
Jul 03
N/A
Jul 04
N/A
Jul 06
N/A
Jul 08
N/A
Jul 10
N/A
Jul 11
N/A
Jul 13
N/A
Jul 15
N/A
Jul 17
N/A
>
If you've ever wanted to channel your inner Sherlock Holmes, head to the Whodunnit Hoedown Murder Mystery Dinner Show held at Branson, MO's beloved Shepherd of the Hills Historic Homestead.
Available 93 days between Jun 27 & Dec 31
Jun 28
N/A
Jun 30
N/A
Jul 02
N/A
Jul 05
N/A
Jul 07
N/A
Jul 09
N/A
Jul 12
N/A
Jul 14
N/A
>
Guests looking for a dinner show in Branson can enjoy the excitement and mystery behind the Escape Reality Magic & Illusions Dinner Show. Several illusions are performed that often leave the mind guessing as to how they were performed along with magic tricks that display the precision delivered by those on the stage. During the show, guests are served a dinner that features an appetizer and entree. Some guests are asked to participate in the illusions and tricks. Some of the tricks performed include sawing a woman in half and the magical disappearance of a woman who appears somewhere else on the stage.
Available 139 days between Jun 28 & Dec 17
During your next Ozarks trip, head to Branson's famous murder mystery show theater for a presentation of 'Murder at the Town Vote'; don't miss out on this evening full of murder, mystery, and great moments!
Available 110 days between Jun 28 & Dec 31
Jun 30
N/A
Jul 03
N/A
Jul 04
N/A
Jul 07
N/A
Jul 10
N/A
Jul 11
N/A
Jul 14
N/A
Jul 17
N/A
>
The Shepherd's Chuckwagon Dinner Show is a Branson, MO favorite! Get out and enjoy a mouthwatering meal and an even more impressive production featuring cowboy stories and music! With every show at Shepherd of the Hills, visitors will be able to enjoy delightful entertainment and live music. While you watch the stories unfold on stage, you'll dine upon a delicious meal that is sure to tantalize your taste buds. The Chuckwagon Dinner Show is one of the most recognized activities in the area, so be sure to book it on your next trip to the beautiful Ozark Mountain region! Create lasting memories with your loved ones during a fun adventure to this landmark.
Available 34 days between Now & Nov 11
Jun 28
N/A
Jun 29
N/A
Jun 30
N/A
Jul 02
N/A
Jul 03
N/A
Jul 05
N/A
Jul 07
N/A
Jul 09
N/A
Jul 10
N/A
Jul 12
N/A
Jul 14
N/A
Jul 16
N/A
>
At the Playhouse Theatre, enjoy an awesome dinner show performance while watching the hilarity of A Christmas Story. As Ralphie tries to get his prized Red Ryder BB rifle for Christmas, you'll experience all of your favorite scenes from this Christmas classic.
Available 34 days between Nov 1 & Dec 26
Nov 02
N/A
Nov 04
N/A
Nov 07
N/A
Nov 09
N/A
Nov 11
N/A
Nov 14
N/A
Nov 16
N/A
Nov 18
N/A
>
Your Shepherd's Christmas Carol Dinner Show is the perfect way to celebrate the holiday season. With tons of festive fun and a mouthwatering meal that will satisfy your tastebuds, you won't leave hungry for fun or food.
Available 30 days between Nov 1 & Dec 26
Nov 06
N/A
Nov 07
N/A
Nov 09
N/A
Nov 11
N/A
Nov 13
N/A
Nov 14
N/A
Nov 16
N/A
Nov 18
N/A
Nov 20
N/A
>