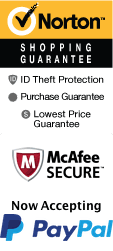 YOUR PEACE OF MIND IS OUR TOP PRIORITY
Should you need to cancel at any time, you have up to 48 hours from your vacation start date to do so for a 100% future travel credit.
Things To Do In Branson, MO In August
Things To Do In Branson, MO In August, including Amazing Acrobats Of Shanghai , Dolly Parton's Stampede Branson, Reza Edge of Illusion Magic Show.

Top August Things To Do In Branson
Aug 6, 2020
to
Aug 31, 2020
Amazing Acrobats Of Shanghai
Schedule

Get out of the heat this August, and enjoy a show of high-energy acrobatics. You will be so amazed that you will not want to look away for a second. This troupe will perform a variety of stunts that include aerial acrobatics, juggling, hula hooping, chair balancing, yo-yo tricks, balancing tricks, and even tricks involving a bicycle. The colorful costumes, lighting, and music add to this awe-inspiring show. Younger family members will be thrilled when they watch the young acrobatics being tossed into the air and performing other stunts. This may inspire them to learn how to do some tricks themselves. After the show, make sure to check out the gift shop. It is filled with beautiful art pieces as well as some small trinkets to purchase as a reminder of the fun-filled show. Most of the items in the gift shop are exclusive to the shop making them perfect gifts. August is a good time for some high-flying fun.
Aug 6, 2020
to
Aug 29, 2020
Noah The Musical at Sight & Sound Theatres Branson
Schedule
Noah and The Musical at Sight & Sound is a place to go because not only are you learning about Noah and the Ark but it's also live. The live storytelling will help you to differentiate the different characters, you and possibly smaller children will be able to comprehend the bible and it will be more interesting. The stage will be set up as if it were to be in an actual movie and it looks so realistic and amazing, there will also be live animals that are trained to act in this musical which is shocking how well they behave. There will also be music because it is indeed a musical so there which the audience can sing along to. Noah and The Musical isn't the only thing to do in Branson, Missouri, after the musical you can go grab a bite at Donna's Bar-B-Que & Burger restaurant which is one of the ten best places in Branson, Missouri.
Aug 6, 2020
to
Aug 31, 2020
Dolly Parton's Stampede Dinner & Show Branson
Schedule
Come along and get ready for a foot-stompin' grand ole' time when you enjoy the Dolly Parton's Stampede Dinner and Show during your trip to Branson, Missouri this August! You are sure to have a fantastic time as you're treated to a night of fun with a stellar cast that entertains with this live performance including a mesmerizing and spectacular light show, awe-inspiring stunts, and live tunes using state of the art surround sound! You'll be amazed at the skill and demonstration of the 32 majestic horses and their talented riders as well! Don't forget about the fun and entertaining racing pigs too! Included in the ticket price is a delicious, scrumptious home-cooked meal of either rotisserie chicken or hickory smoked pork loin, vegetable soup, homemade biscuits, herb-basted potato, and a delectable dessert too! Of course, there are vegetarian and gluten-free options available also. This is a family-friendly event that both young and old alike are sure to enjoy and remember for years to come as a treasured memory!
Aug 6, 2020
to
Aug 29, 2020
Showboat Branson Belle Lunch & Dinner Cruises
Schedule
Are you looking for an unforgettable experience this August in Branson, Missouri? Then, you should check out the Showboat Branson Belle Lunch and Dinner Cruises. It is appropriate for all ages. So, you can enjoy it as a family, by yourself, or with your significant other. This cruise will offer a unique and authentic experience for anyone who takes part it in. There is amazing entertainment like singers, dancers, and even a live band. Sometimes there will a special menu for events like Christmas. For the rest of the year, what you get to eat will depend on what cruise you chose. There will always be a salad, entree, and even a dessert. They do offer a variety of foods for children to eat. You will be able to choose from coke products, iced tea, or coffee. This cruise is one of the most popular attractions in this area, so make sure you put it on your to-do list!
Aug 6, 2020
to
Aug 30, 2020
Reza Edge of Illusion Magic Show
Schedule

When visiting the Ozarks in Branson, Missouri, the summer month of August is a great time to visit the Reza Edge of Illusion Magic Show. The show takes place in the Branson Famous Theater and lasts approximately two hours. Being appropriate for all ages, the show features the famous magician Reza and is filled with magical illusions and tricks to amaze the entire family. Offering a high quality and energizing performance, Reza takes the time to interact with the audience during the show and provides a meet and greet after the show to sign autographs and say hello to his fans. Reza was once a performer in the Revollusionists group before deciding to go solo. Depending on the crowd size, an intermission is held lasting anywhere from 15 – 20 minutes. The theater is handicap accessible and has an on-site gift shop. Non-flash photography is permitted. The theater has free parking available.
Aug 6, 2020
to
Aug 29, 2020
The Haygoods
Schedule

The Haygoods: Something that can be fun to do in August is to go to the amazing performance of The Haygoods. The Haygoods are a family of entertainers that will be sure to make you laugh and have a good time. This is a great way for you to enjoy a good vacation with good entertainment. This show is the perfect way to help you relax and enjoy a good time. The Haygoods are known to make any one laugh and smile! They have many talents that are sure to amaze you and make you wonder about them. You will be amazed by all that they do in their performance. If you are planning a trip in August, this show is definitely worth coming out to watch. You and your significant other can have a good weekend while making memories that you will have for the rest of your life!
View all events occurring during your stay