Branson, MO Christmas Shows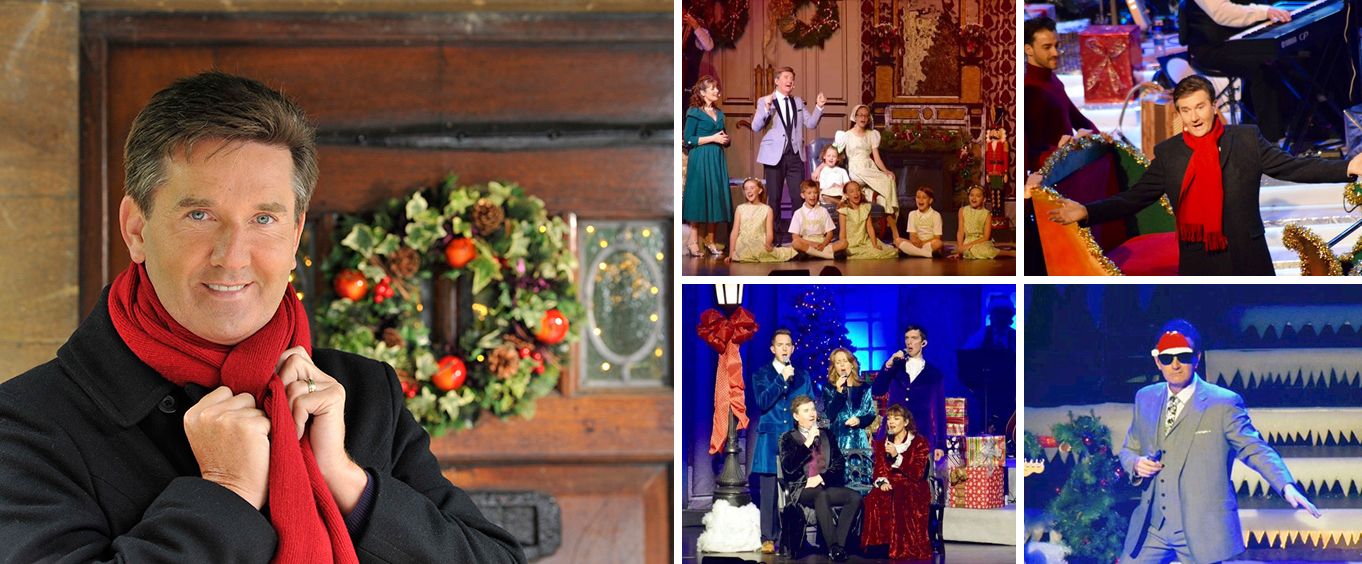 Branson's Christmas season entertainment is a must-see part of any holiday festivities. These performers really know how to light up the stage and fill the audience with Christmas show spirit. Book your tickets online and make sure that you don't miss a minute of all that Branson has to offer at that special time of year.
Celebrate Christmas in the Ozarks with a visit to the Christmas with Daniel O'Donnell Christmas show, located in the Welk Theater at the Welk Resort in Branson, Missouri. This lively two hour show is appropriate for all ages, as it is offers audiences a festive holiday atmosphere. Daniel O'Donnell is a popular UK and Ireland performer and sings a variety of songs ranging from gospel and pop to country and rock. Songs may include 'Make the World Go Away', 'Four in the Morning,' and 'Take Good Care of Her.' Added to the mix will be Christmas favorites such as 'Silent Night' or 'Twelve Days of Christmas.' The theater features handicap seating, allows cameras and has free parking. A gift shop is available on-site.
Available 9 days between Nov 9 & Nov 19
Nov 12
N/A
Sold Out
Nov 15
N/A
Sold Out
Exclusive Online Offer: Buy 1 Get 1 Free
Click for More Information





Christmastime is a magical time to visit Branson, and part of that magic comes in the form of its Christmas shows. Branson's Christmas Wonderland is a much-loved part of the holiday season for locals and visitors to the region alike, and it is one event that really is a must for any holiday-themed visit to Branson. The show is notable for being one of the largest holiday-themed productions in the Branson area; this lavish production is an energetic event filled with singing and dancing featuring a number of much-loved Christmas songs. It offers up an incredible experience that is a perfect lead into the holiday season, and it is something that the entire family can have an exciting time undertaking. Whether you are 9 or 90 years old, you will have a memorable time with this festive holly jolly show.
Available 49 days between Nov 1 & Dec 19
The Andy Williams Ozark Mountain Christmas Show is a tribute to Mr. Christmas himself. The show is hosted by Jimmy Osmond and features none other than the Lennon Sisters. The Lennon Sisters were discovered in high school by classmate Lawerence Welk. The Christmas show includes a full set, dancers, musicians, a full orchestra, a list of performers, and all the sights and sounds that go with Christmas. Special guest performers include the Lennon Sisters' granddaughters, Rick Thomas, and David Osmond. Even though Andy Williams passed away in 2012, his legacy for his love of music and especially his love for Christmas lives on thanks to this show.
Available 36 days between Nov 2 & Dec 12
Nov 08
N/A
Sold Out
Nov 15
N/A
Sold Out
>

By Date: