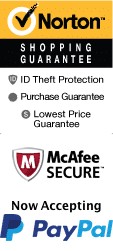 Matthew Boyce's Retro Christmas Spectacular
2905 W 76 Country Blvd Branson, MO 65616
1-800-987-9852
Chat Now
Branson, MO is one of the most beautiful places to visit in the country, and it is especially remarkable during the Christmas season. If you are wanting to spend your Christmas vacation with family while enjoying some of the best entertainment in the US, visit Branson! It has an array of great Christmas-themed events and activities to enjoy, and the brand-new Matthew Boyce's Retro Christmas Spectacular Show is certain to help you enjoy some holiday cheer.
About the Show
This Retro Christmas Spectacular is the perfect way to enjoy some Christmas cheer this season! As you step inside the venue, you will be greeted with Christmas decor and the cheerful atmosphere that Branson is known for. Make your way to your comfortable seat and get ready to experience some of the highest-quality entertainment in the Ozarks as Matthew Boyce steps out on stage. Matthew brings delightful energy and talent to the stage as he takes guests on a nostalgic trip through Christmases past. Here some of the most beloved retro Christmas hits are played for you, allowing you to tap along and enjoy the hits of past eras. Each of these songs is done in an amazing and unique style original to Matthew Boyce, allowing for an experience you cannot have anywhere else.
About Matthew Boyce
Having got his start performing by doing living room renditions of Elvis Presley songs, Matthew Boyce has honed his craft since he was a child. Since 2007, he has amassed quite an impressive array of talents and feats. He toured throughout the country and has won championship titles in various tribute artist competitions. Not only has he honed his craft in vocals, but he knows how to play 10 different instruments, making him an insanely talented and versatile performer. He dedicates himself fully to bringing amazing energy to each performance he does, and you will be impressed by the effort he puts into every song.
About the Theater
All of this spirited Christmas fun takes place at Branson's renowned Americana Theatre. This theater has a great reputation for bringing some of the best shows to Branson's entertainment scene. Its theater is also expansive with comfortable seats and a state-of-the-art sound system and lighting aspects that bring each production to new levels. Some of the theater's other show options include 'The Best of Motown and More', 'British Invasion', and 'Broadway to Buble'. From Brit pop to rock 'n roll and Motown soul, the Americana Theatre knows how to impress.
Create some amazing new holiday traditions in Branson, MO by booking tickets to Matthew Boyce's Retro Christmas Spectacular. You'll join one of Branson's most beloved performers for an evening of the hottest Christmas songs from past eras. Tap along and make some great new memories while you attend!
Frequently Asked Questions for Matthew Boyce's Retro Christmas Spectacular:
Approximately how long is the Matthew Boyce's Retro Christmas Spectacular?

It lasts approximately 2 hours.

In what theater is the show held?

Americana Theatre.

What type of parking do you have?

Parking is free.

What is the dress code?

Dress code is casual.
Book Now!