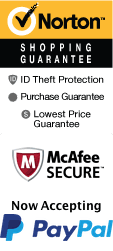 YOUR PEACE OF MIND IS OUR TOP PRIORITY
Should you need to cancel at any time, you have up to 48 hours from your vacation start date to do so for a 100% future travel credit.
Things To Do In Branson, MO In February
Things To Do In Branson, MO In February, including Reza Edge of Illusion Magic Show, Bigfoot Discovery Expedition, Legends in Concert.

Top February Things To Do In Branson
Feb 12, 2021
to
Feb 28, 2021
Reza Edge of Illusion Magic Show
Schedule

Start your 2020 off with a bang by taking in a dazzling magic show. This February, renowned magician Reza extends his residency at the Branson Famous Theater, located in friendly Branson, MO. Reza, a former member of The Revollusionists, brings a unique and intimate spin to his magic performances by incorporating comedic elements, audience participation, and even pyrotechnics into his performances. Reza, who began performing magic professionally at the age of only fourteen, has gone on to captivate audiences in 31 countries. Additionally, he has appeared on numerous TV networks such as MTV, ABC, PBS, and The CW. Now, his residency in Branson makes it more convenient than ever to enjoy a performance. His high-energy performances, coupled with the Branson Famous Theater's state-of-the-art sound system, promise to deliver a great evening of fun for the entire family. Come for the excitement of Reza's extraordinary illusions, including his famous "Oreo trick;" stay for the friendly meet-and-greet and autograph signing after the show.
Feb 6, 2021
to
Feb 27, 2021
The Haygoods
Schedule

One of the hottest performance attractions in Branson, Missouri is the highly energetic musical family, "The Haygoods". Jam-packed with music, dancing, and all-around great entertainment, this gifted family of five brothers and one sister is a show visitors to Branson should put on their "must-do" list. The Haygoods have been entertaining visitors since 1993 and, although the venue has changed, the desire to innovate and entertain has not. Each member of the family plays multiple instruments and one or more will always have something new up their sleeve. Whether visiting for the holidays or during the peak summer season, this show is guaranteed to entertain the entire family. One of the best times to catch this act is in February. Early season visitors get to enjoy Branson during a unique time of the year and February is the best time to catch any new additions to this amazing family's act. Guaranteed to sell out for the season, The Haygoods is one performance that is not to be missed and you will want to come see it again and again.
Feb 13, 2021
to
Feb 27, 2021
Anthems Of Rock
Schedule

This event takes place at the King's Castle Theatre, which is located in Branson, MO. It usually lasts for around two hours and is a great thing for people of all ages to enjoy. This is a tribute show for great rock songs and bands that will get people into the rock mood easily. Examples of some of the bands that will be honored at this show are Queen, Rolling Stones, Bon Jovi, Led Zeppelin, the Beatles, Journey. Aerosmith, and the Eagles.
Feb 1, 2021
to
Feb 28, 2021
Grand Country Music Hall
Schedule

The Grand Country Music Hall will be hosting several can't miss events in February 2020. Located in Branson, Missouri in the Grand Country Square on Country Music Boulevard, the Music Hall presents, Amazing Pets. Hosted by ringleader Sean Paul, Amazing Pets is a live, unique experience that incorporates music and animals. You might even see a cat walk along a tight rope. Another great show this February is the Country Jamboree. An event that features country, rock, and gospel songs mixed with comedy skits that is fun for the entire family. Each show last about two hours and the Hall seats about 500 people which provides an intimate atmosphere. In addition to great entertainment, the Grand Country Music Hall offers free parking for their events. The Hall is also in close proximity to the Hollywood Wax Museum, the Branson Titanic, and Dolly Parton's Dixie Stampede Dinner & Show. So come out to the Grand Country Music Hall this February and see the shows.
Feb 5, 2021
to
Feb 28, 2021
Legends in Concert
Schedule
Legends in Concert is an attraction in Branson that can make audience members feel like they are at a concert. February is an ideal month to attend the show to get out of the cooler weather and into a comfortable building to enjoy a lot of singing and even more dancing. The stage is designed to look like an actual concert setting with the singer who the performer portrays. Singers wear clothing and are styled so that they appear as well-known artists including Elvis, Cher, Alan Jackson, and the Blues Brothers. With the lighting, the background singers, and the other details that audience members see with each performance, it's like being at a variety of concerts in one night. Several genres are represented during the show as well including country, gospel, and rock and roll. The schedule changes each month so that guests can hear different people instead of only one or two.
Feb 1, 2021
to
Feb 28, 2021
Hollywood Wax Museum
Schedule
During the month of February is the best time to visit the Hollywood Wax Museum in Branson, Mo. The tourists are few and the weather is mild. Be sure to bring your camera so you can pose with some of the most famous Hollywood stars. The tour of the wax museum can be completed in an hour or so. Some figures at The Hollywood Wax museum are so lifelike that friends and family can easily be fooled. Take as many selfies as you wish injecting yourself into some of Hollywood's most iconic scenes. The museum tour has several extra additional activities if you are interested or even an all-access pass admission available. Shoot for the Stars Mini-golf will challenge you through 18 holes of miniature golf in a Hollywood setting. Hannah's Maze of Mirrors allows you to go through a maze of mirrors, assisted by the King and Queen, in an attempt to rescue the Princes Hannah. Also, available is a 5D gaming experience in the Castle of Chaos. It is a highly competitive shooter game, see if you can outscore your family and friends.
View all events occurring during your stay