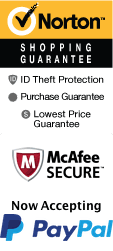 YOUR PEACE OF MIND IS OUR TOP PRIORITY
Should you need to cancel at any time, you have up to 48 hours from your vacation start date to do so for a 100% future travel credit.
Things To Do In Branson, MO In February
Things To Do In Branson, MO In February, including Grand Country Music Hall, Duttons, Hughes Brothers.

Top February Things To Do In Branson
Feb 2, 2021
to
Feb 27, 2021
Hughes Music Show
Schedule
A show that has it all, and enthralls all age groups are hard to come by. However, the group of the Hughes Brothers Music Show in Branson, Missouri, has just that. They house a spectacular show every day and do many different things for everyone. With a wealth of experience across the board with all fifty employees, it's easy to see why they're must-see. With a show that tempts everyone to view, they needed something different and did they deliver. They gave guests a blend of music genres that will keep the entertainment of anyone in the audience. Music styles from hip hop to country, rock to pop, and Gospel to Broadway are incorporated in their show. That's not all they have to enjoy there as they have dance shows, instrumentals, musicals, and more. The music show is an excellent way for anyone who wants to fill an afternoon or evening with fun, excitement, and music. The two hours' worth of show is well worth a trip to Branson to watch them. Their experience makes them, and guests from everywhere flock to see the show.
Feb 1, 2021
to
Feb 28, 2021
Butterfly Palace and Rainforest Adventure
Schedule
Walking into the Butterfly Palace and Rainforest Adventure and seeing thousands of exotic and vibrant butterflies covering every surface is an experience that you and your family will never forget. If you wear bright and colorful clothes, the butterflies might even land on you! Located in Branson, Missouri, this spot isn't just a tropical aviary but also offers visitors activities like the Living Rainforest Science Center, where kids can learn about unique wildlife through interactive exhibits; the Rainforest theater, in which visitors can watch educational 3D movies about butterflies and other wildlife; the Emerald Forest Mirror Maze, which is a twisting and turning mirror maze that will challenge all ages; and the Banyan Tree Adventure, where kids and adults alike can explore and have an adventure in a beautiful rainforest setting. Wandering through this tropical oasis full of beautiful butterflies is the perfect in February as it is an escape from the snow and dreary weather
Feb 1, 2021
to
Feb 28, 2021
Grand Country Music Hall
Schedule

The Grand Country Music Hall will be hosting several can't miss events in February 2020. Located in Branson, Missouri in the Grand Country Square on Country Music Boulevard, the Music Hall presents, Amazing Pets. Hosted by ringleader Sean Paul, Amazing Pets is a live, unique experience that incorporates music and animals. You might even see a cat walk along a tight rope. Another great show this February is the Country Jamboree. An event that features country, rock, and gospel songs mixed with comedy skits that is fun for the entire family. Each show last about two hours and the Hall seats about 500 people which provides an intimate atmosphere. In addition to great entertainment, the Grand Country Music Hall offers free parking for their events. The Hall is also in close proximity to the Hollywood Wax Museum, the Branson Titanic, and Dolly Parton's Dixie Stampede Dinner & Show. So come out to the Grand Country Music Hall this February and see the shows.
Feb 1, 2021
to
Feb 28, 2021
Shipwrecked Treasure Museum at Branson Landing
Schedule
Shipwrecked Treasure Museum at Branson Landing To explore sea artifacts and get a detailed history of shipwrecks, visit the Shipwrecked Treasure Museum in Branson Landing. With the nautical decor and state of the art displays of real relics from shipwrecks, it's possible to learn all the details and efforts of finding and preserving the artifacts. It is the perfect activity for the whole family in February to explore currency, trade, piracy, and different weapons from the treasure exhibitions. February is an off-season period when visiting the Shipwrecked Treasure Museum since it's not overcrowded, unlike during the summer. In every wreck site, there are rich histories and findings mostly airing on National Geographic and Discovery Channels, giving the best experience of sea exploration. Throughout the museum visit, one can experience fascinating shipwreck footage from primary seafloor missions by Odyssey, and there are real replicas and interactive games to allow a great experience. You can later visit the gift shop and get the real treasure or a fun novel to remind you of your experience at the museum.
View all events occurring during your stay