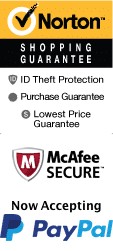 Branson Coaster
Click for More Information

Exclusive Online Offer: Buy 1 Get 1 Free
(Must purchase in advance online or toll-free at 1-800-987-9852)
2115 W Country Blvd Branson, MO 65616
1-800-987-9852
Chat Now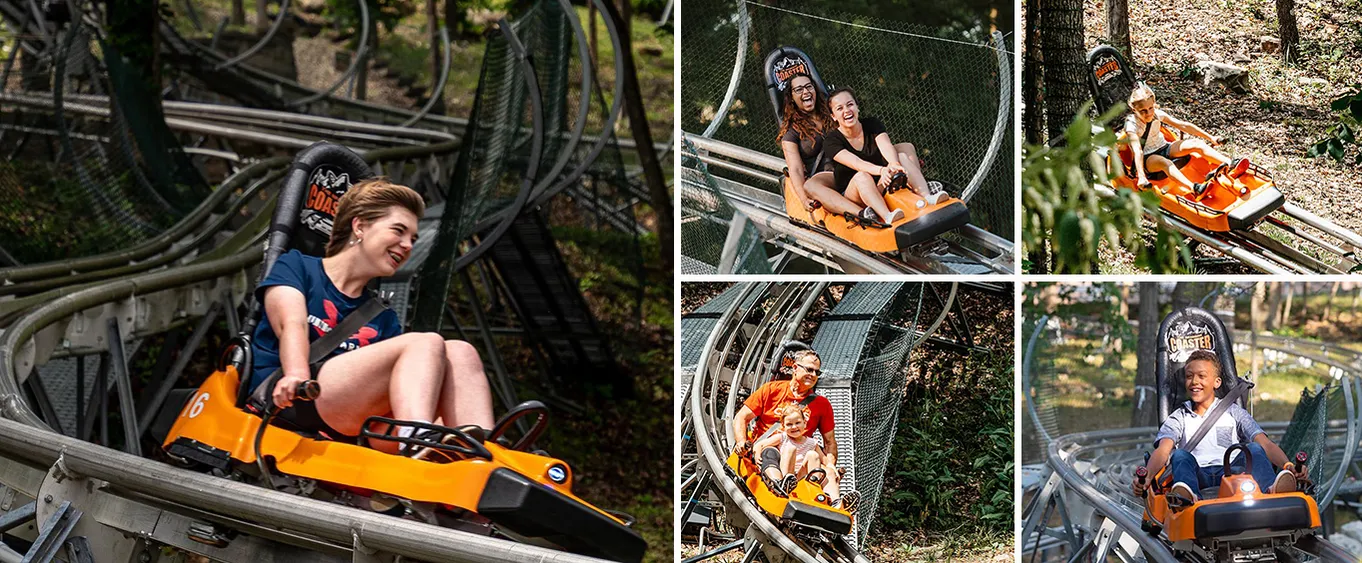 The Branson, MO area is an exciting place that is full of fun activities to discover, and an alpine coaster is a fun way to enjoy it. For those who are searching for the perfect addition to their itinerary, look no further than the Branson Alpine Coaster. This new alpine coaster offers plenty of fun and sightseeing combined into an adrenaline-pumping endeavor. If you want some extra excitement on your Branson vacation, this is the activity for you.
Alpine Coasters have been all the rage for a while, and the Branson Coaster offers some of its classic fun to all who attend. These coasters offer a cool way to enjoy some sightseeing while also combining the excitement of a thrill ride into one fun activity. Climb aboard the coaster and strap in for an adrenaline-filled adventure as you ride the track through the forests of the Ozark Mountains. Guests will have a blast zooming through all of the loops, twists, and turns. This coaster is also the only alpine coaster in the country to offer a double cart, making this a completely unique experience that you cannot find anywhere else.
About the Carts
The alpine carts are specially designed for comfort, safety, and speed. Whether you ride single or tandem, you'll have a fun and safe time. After settling into their carts, guests can strap in with the safety buckle and prepare for an awesome time. The speed of the cart is entirely up the rider, allowing guests to choose a leisurely ride or an adrenaline-pumping action-packed adventure. No matter your ride style, you will have a great time exploring the scenery of the Ozarks on this fun alpine coaster ride.
Ready for some awesome fun in Branson? Be sure to book your Branson Coaster ticket to enjoy discovering the scenic wonders of the area in a fun and thrilling way. This activity is perfect for families, making it a great addition to any Branson itinerary. Don't miss out!
Options:
The Branson Coaster One Ride Per Person Ticket
Available Now until 12/31/2024 View Detailed Schedule
Enjoy a ride on the Branson Coaster with this ticket!
Reviews

Annamarie Swenson
Des Moines, IO
✓
Verified Traveler

Shellie Carter
Kaw City, OK
✓
Verified Traveler
Tried for 2 days to get husband to ride this and he finally gave in and wished he would have done it sooner. He said it was the highlight of the trip.

Lam Tran
Moore, OK
✓
Verified Traveler
Amazing coaster. My son loved it so much we went twice.

Nick Mason
Olathe, KS
✓
Verified Traveler
"Great hotels, great foods."
Great hotels, great foods. So many activities. I loved going to the mountain coaster. I come to branson every year.
Frequently Asked Questions for Branson Coaster:
Is photography & video recording allowed?

Yes.

For what ages is Branson Coaster appropriate?

A rider must be 3 years old and reach our minimum height requirements Rider height requirement: 38". Driver height requirement: 54".

Is parking available at Branson Coaster? Is it free?

Yes. Parking is free.
Book Now!

Exclusive Online Offer: Buy 1 Get 1 Free