Amazing Acrobats Of Shanghai featuring Shanghai Circus
Click for More Information

Exclusive Online Offer: Buy 1 Get 1 Free
(Must purchase in advance online or toll-free at 1-800-987-9852)
Location: Mickey Gilley Theatre, 3455 W 76 Country Blvd Branson, MO 65616
1-800-987-9852
Chat Now
You do not want to miss out on an amazing performance by one of the most celebrated troupe of performers Branson has ever seen with Amazing Acrobats of Shanghai featuring Shanghai Circus. These talented acrobatic performers, now at the Mickey Gilley Grand Shanghai Theatre, bring fantastic flexibility and feats of strength with them to the stage.
Audience members will be awestruck at the stunts they will see in action, including chair balancing, yo-yo tricks, foot juggling, aerial acrobatics, hula hooping, balancing tricks, and even some bicycle tricks. The entire family is sure to be entranced; with so many acrobats flipping and flying through the air and donning colorful costumes, it's hard to look away - and you will not want to miss a moment of this!
Be amazed with the brand new troupe that is helping to celebrate 22 years of performing in Branson, MO! You will enjoy a variety of fantastic feats, including hoop diving, dance, magic, comedy, and more. Each of these Las Vegas performers is a master in their craft, bringing some of the most awe-inspiring and high-flying fun to the scene. The show combines music, acrobatics, comedy, and more!

Along with the amazing strength and coordination that these acrobats will display, guests will experience state-of-the-art sound and lights as well in addition to beautiful costumes and stage settings. The elaborate costumes are hand-crafted to give a traditional flair to the performance. This world-class show is one of the best attractions in the city and an audience favorite and for good reason. Every moment of this display allows guests to enjoy something new, unique, and inventive.
The group features a unique combination of amazing performers who each bring their own style, tricks, and talents with them to take circus-style acts to the next level. The thing that makes this performance so special is the amount of hard work and dedication that these performers put into their act. Each of them brings an amazing passion with them, and it shines through in the effort they put in to make every show better than the next. Watch as acrobats are tossed into the air, juggling acts come to life, and see something inspiring night after night with these acrobatic acts. The audience is sure to be left on the edge of their seats!
About the Gift Shop
For art lovers, the gift shop at the show is a must-have stop. After the performance, head to the gift shop to pick up some unique souvenirs. Featuring in-shop artists, the gift shop is full of beautiful pieces and the artists are capable of creating personalized gifts and art as well. Whether you want to pick out something for that special someone or treat yourself to a unique trinket, the gift shop has plenty of things to choose from. You won't find these finely crafted pieces anywhere else either, so do not miss out on the opportunity to find something unique.

About the Mickey Gilley Grand Shanghai Theatre
The Mickey Gilley Grand Shanghai Theatre has held many of the celebrated Branson shows throughout the years. Known for the
Mickey Gilley & Johnny Lee Urban Cowboy Show
, this theater is also the home of the Shanghai Circus. The Grand Shanghai Theatre can be found at 3455 West 76 Country Boulevard on Branson. Its convenient location is right on the Branson famous 76 Strip, allowing guests to easily access the theater and enjoy everything that the city has to offer.
Head to an amazing live show at the Mickey Gilley Grand Shanghai Theatre to witness, in person, amazing aerial acrobatics at the Amazing Acrobats of Shanghai featuring Shanghai Circus show! This amazing performance art blends together elements of kung fu and inventive tricks set to backdrops of stories of historical significance and wonder. See why this production is one of Branson's most celebrated attractions the next time you are in this Ozark Mountain city.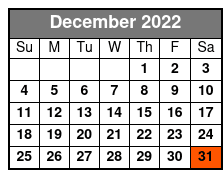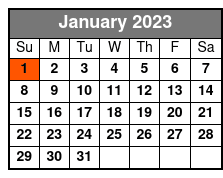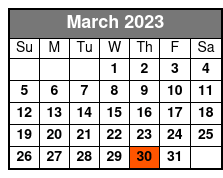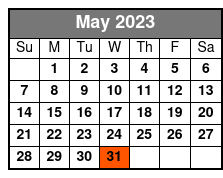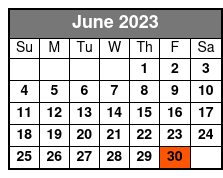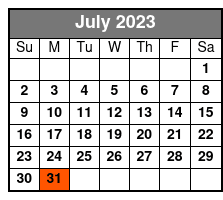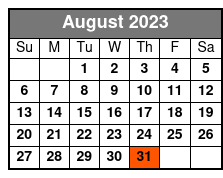 Options:
Acrobats of Shanghai featuring Shanghai Circus Christmas Show
Available 12/1/2022 until 12/31/2023 View Detailed Schedule
Celebrate the holidays at Mickey Gilley's Shanghai Theater with the Acrobats of Shanghai featuring Shanghai Circus! You'll enjoy high-flying fun and holiday joy with 'Santa's helpers'.
Reviews

Jason Carl
Eldon, Missouri
✓
Verified Traveler
"far exceeded our expectations"
The show by far exceeded our expectations. We came here for our honeymoon and will be back!
Tip: For better seats, buy tickets far in advance

William Trainor
NH
✓
Verified Traveler
"Excellent entertainment."
Excellent entertainment. Very talented. Great value for your money. I would highly recommend this show if you go to branson. My wife and i attended and would go back to see it again if we return.
Tip: They offer a pre-show about 10 minutes before the formal show begins. Arrive early to see it.

Robert Ledbetter
GA
✓
Verified Traveler
"Sometimes the word amazing is over used, but this show is truly amazing."
Sometimes the word amazing is over used, but this show is truly amazing. Forget organized professional sports. These young people are truly amazing athletes and humble.

Randy Ranabargar
MO
✓
Verified Traveler
Frequently Asked Questions for Amazing Acrobats Of Shanghai featuring Shanghai Circus:
Approximately how long is it?

The show is approximately 2 hours long.

In what theater is the show held?

Grand Shanghai Theatre.

Is there a pre-show before the main show?

10 min pre-show begins 15 minutes before the show.

Do the performers of the Amazing Acrobats Of Shanghai sign autographs and meet the audience after the show?

Yes. After the show, the acrobats will come out to the lobby for autographs and photos.

What is the length of intermission at Amazing Acrobats Of Shanghai?

The intermission lasts approximately 15 minutes.

What type of parking do you have?

There is free parking.

What is the dress code?

Dress code is casual.
Book Now!

Exclusive Online Offer: Buy 1 Get 1 Free