Branson, MO Cirque & Acrobat Shows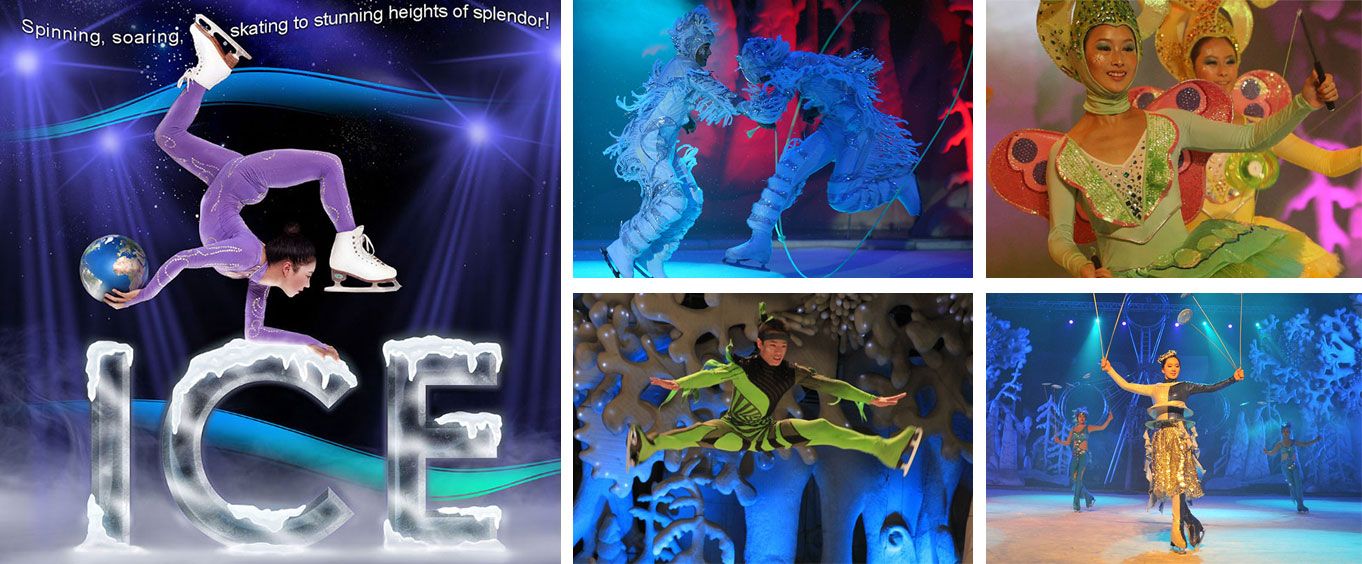 Go an incredible cirque show while you're in Branson, MO. Watch the amazing talents of flexibility and strength that the performers of these shows possess. Audiences are sure to be amazed by the acts that these stars are capable of. Check out the descriptions and ticket options below for more information.
Branson Cirque & Acrobat Shows
Exclusive Online Offer: Buy 1 Get 1 Free
Click for More Information





Come to Branson to see a thrilling and fast-paced show with a state-of-the-art sound system that is full of stunts, dancing, and more.. all on ice! The Heilongjiang Ice Acrobatic Team put on an unforgettable show of synchronized skating, trapeze in the air and on the ice, juggling, jumps and flips on ice, and pole jumping. This fine entertainment is in Branson, Missouri in the Ozark Mountain region for the year of 2019 only, and it is an experience you and your family do not want to miss the chance to see. This fast paced and high energy show will captivate people of all ages and keep you entertained throughout the entire performance.
Available 75 days between Now & Dec 31
Enjoy a wonderful family-fun experience like no other on your next Ozark Mountain area trip. The Amazing Acrobats of Shanghai troupe performs stunning and breathtaking stunts leaving everyone in awe for a spectacular show. This amazing entertainment experience has been a Branson favorite for many years and that is because of the quality performance and raw talent of this acrobatic troupe. See awesome feats and stunts up close like chair balancing, aerial acrobatics, balancing tricks, foot juggling, yo-yo tricks, a human pyramid, and even bicycle tricks. Do not miss out on a performance that is considered one of the most thrilling shows in Branson and know you will be fully entertained for the entire two hours.
Available 378 days between Now & Dec 31