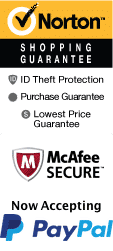 YOUR PEACE OF MIND IS OUR TOP PRIORITY
Should you need to cancel at any time, you have up to 48 hours from your vacation start date to do so for a 100% future travel credit.
Branson Belle

4800 State Hwy 165 Branson, MO 65616-8934
1-800-987-9852
Description
Branson Belle Photos (26)


Customer Photos (257)




An unforgettable afternoon or evening on Table Rock Lake awaits you with one of the Showboat Branson Belle Lunch & Dinner Cruises. Providing a fun lake adventure full of stunning views, this classic trip transports guests back to the days of gigantic Victorian paddleboats. The experience is authentic, fun, and great for all ages!
Head out to White Water Landing to climb aboard the steamboat and embark upon one of the great lunch or dinner cruises offered on Table Rock Lake. As well as offering panoramic views of picturesque Ozark Mountains scenery, these cruises offer energetic live entertainment featuring dancers, singers, and a live band as well as a mouthwatering meal to impress any palate. There is an adventure suited for every vacation type, whether you want to enjoy an evening sail along the lake or a fun lunch.
About the Boat
The boat is modeled after the historic paddleboats that once sailed along the Mississippi River in the 1800s, combining historic flair with modern fun in the Ozarks. The ship itself is immaculate, with comfortable seat options, a dining area, and a stage for fun and exciting performances. Launched on August 13, 1994 using bananas as lubricant, it has since seen and entertained thousands of visitors. The ship towers over Table Rock Lake at an astounding 112 feet tall in all of its paddle wheel ship glory. It features two identical paddle wheels which span a length of 16 feet wide and 24 feet in diameter. The boat itself is 278 feet and can accommodate up to 700 passengers. Though it can reach speeds of up to 11 miles per hour, its average speed is a more relaxing 6 miles per hour which allows guests to unwind and enjoy the sights of Table Rock Lake. The vessel weighs more than 250 tons and as such is the largest showboat in the area and one of the best ways to experience awesome entertainment. The exterior decks provide some of the most beautiful scenery to guests. It is comprised of multi-level decks including three levels of dining theater space and an exterior deck that allows guests to view the surrounding waters.
Although the boat tself is a magnificent thing to see, its looks aren't all it offers. Guests will be able to enjoy amazing live entertainment featuring local performers as well as a delicious meal that will satisfy their appetite. There is a variety of themed cruises, each of them offering a different menu and show. No matter what sort of show and dinner you are looking to enjoy, all of them are sure to impress!
About the Main Show
The main show is sure to impress. It features live entertainment and a variety of elements that combine together to create a memorable performance that the entire family can enjoy. The production showcases everything from comedy and magic to music and dancing. The troupe of talented singers is accompanied by a four-piece live band and the energizing Showboat Dancers who perform impeccable choreography along with their musical favorites. The show takes guests on a journey through musical history, allowing them to hear their favorite country music and more. From the 60s to modern sounds, all ages are sure to be able to dance and sing along with these energetic numbers. Guests will also be able to hear movie soundtrack hits from blockbuster hits such as the
Titanic
,
Risky Business
, and
Ghost Busters
. This show will have guests on the edge of their seats! While the music plays and you enjoy the entertainment, you will also be able to dine upon a mouthwatering meal fit for a king. The general seating menu includes a salad, honey citrus chicken, slow-cooked pot roast, garlic mashed potatoes, and Silver Dollar City's Lemon Berry Ice Cream Pie. There are options to upgrade your ticket to enjoy a premium dining experience, and children's menus are available for the youngest members of your crew. Vegetarian, allergen-free, and vegan meal options are always available. Just let your server know you require one of these when you arrive. Free beverages include water, coffee, and iced tea, but there are soft drinks for purchase as well. After you dine and enjoy the show, take a trek up to the upper decks to enjoy the views and finish out your lake adventure.
About Table Rock Lake

The dock is found at White River Landing on the beautiful Table Rock Lake. Here, guests can peruse the shops on the landing while they wait to climb aboard the ship. This famous Ozark Mountains lake is a popular retreat among locals as it offers a variety of fun recreational activities such as fishing and boating, and it also is home to some of the most glorious views. This expansive artificial lake normally rests at 915 feet above sea level and features a surface area of 43,100 acres with 745 miles of shoreline. It is fed by the White River and is also home to Table Rock Dam, which assists with a fish hatchery and stocking of Lake Taneycomo. Of course, Table Rock Lake is also the home of the boat. On this journey, guests can enjoy stunning views and truly soak in the natural wonders of the Ozarks onboard a massive paddle wheel boat.
A dinner sail truly offers amazing fun in the Ozarks. With amazing sightseeing opportunities, a unique adventure on the water, and entertainment options that will delight the entire family, you do not miss out on the opportunity to embark on one of these journeys. Make sure you come hungry as well to dine on your mouth watering meal! The whole family is sure to have an amazing time making new memories on onboard your next vacation. With general admission and premium seating options as well as delicious premium meal options available and seasonal cruises, you can truly customize your experience. Get your tickets today aboard the largest ship in the Ozarks!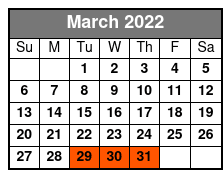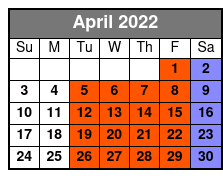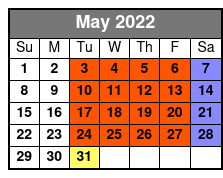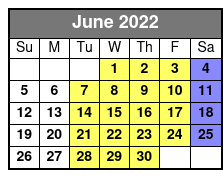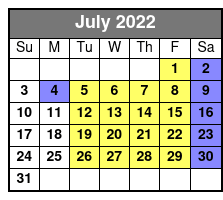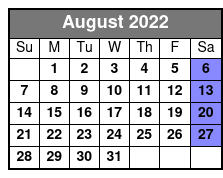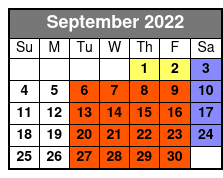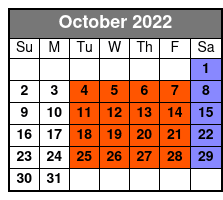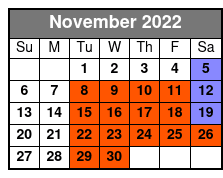 Showboat Branson Belle Lunch Cruise
Available 3/15 until 10/29
Enjoy the Showboat's awesome variety show along with a tasty lunch. Take an amazing afternoon out on the waters of Table Rock Lake with Branson's favorite boat. On the lunch adventure on the Belle, guests will be able to enjoy a fun show filled with music, dancing, and high-energy entertainment. The experience also includes sightseeing and a delicious meal to enjoy - all aboard the four decks of the Belle!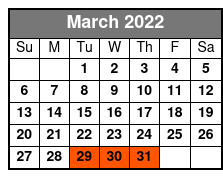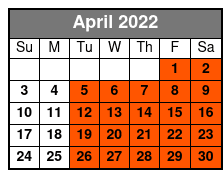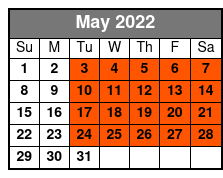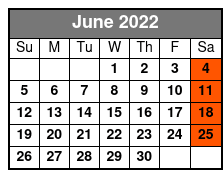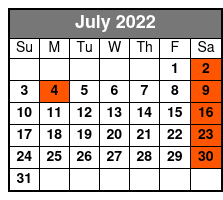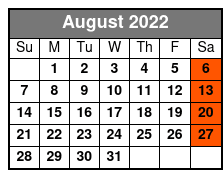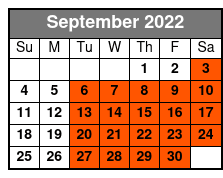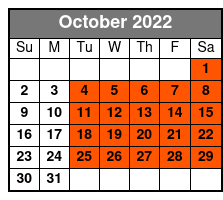 Showboat Branson Belle Dinner Cruise
Available 3/15 until 10/29
The Showboat can help create an amazing and unforgettable evening with their famous Dinner Cruise! This cruise features an exciting variety show featuring music from the 60s and beyond, all backed by a talented troupe of singers, dancers, and a live band. While you are entertained, you will be able to enjoy a delicious feast of Branson Belle favorites. All of this entertainment takes place aboard the 4-deck Belle as it cruises along Table Rock Lake.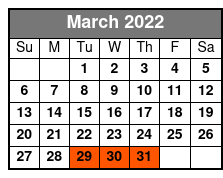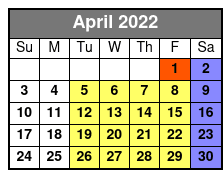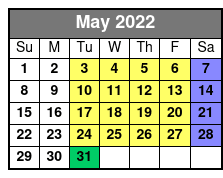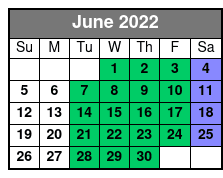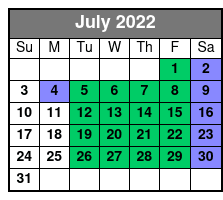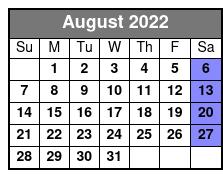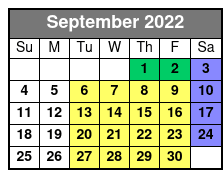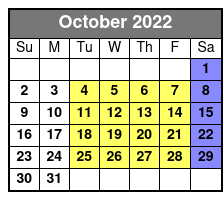 Christmas Show Lunch Cruise
Available 11/5 until 11/30
Enjoy the Christmas Show Lunch which blends together classic entertainment with holiday spirit. Guests will be able to hear their favorite Christmas songs performed by talented singers and a four-piece band. The show also includes costumed dancers and highlights from the Belle's main show. Of course, you will also dine on a delicious holiday meal, all aboard the four decks of Branson's favorite ship.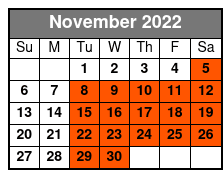 Christmas Show Dinner Cruise
Available 11/5 until 11/30
The Christmas Dinner Show allows guests to experience the best of this classic sail along with amazing holiday spirit. The Christmas show features some of your favorite carols all performed by spirited singers and dancers alongside the four-piece Belle band. As well as offering up quality performances, sightseeing, and tons of fun, the Christmas Show Dinner also features a holiday meal to top off the festivities.

Reviews

Larry Atkinson
KS
✓
Verified Traveler





"The whole experience was the best I have ever seen."
The whole experience was the best i have ever seen. The singing, dancing, magician and all the ones putting on the show was fantastic. I will say that everyone that performed loved what they were doing with the looks on their faces. They were living out their dream of being there and making people smile through the whole thing. The food was excellent and the waiters were at the top. They were courteous and enjoyed making people happy being waited on. Being on the boat was a good experience also. The calming atmosphere of the speed we were going made it enjoyable looking at the water and the scenery from the boat. All thumbs up on all of it. I'm coming back again. Thank you very much for making my vacation a wonderful experience. Cheryl hobbs
Tip: No tips needed. You all did great!!!

James Beemon
Morton, Mississippi
✓
Verified Traveler





"Really enjoyed the cruise."
Really enjoyed the cruise. Food was great, best roast beef i've ever had. Service was prompt and very good. Didn't have the best seats in the house, but that's what happens when you wait too long to reserve. The band was superb, the young man singing was good, but i didn't like some of the songs he did at the beginning of the show. Too old, i guess. I was impressed with the magician, but the bit with the dog and camera left me cold. The young lady that played the violin and piano was very good. The aerialist/violin act was just too gimmicky though. Leave the violin playing out and just be an aerialist. She was very good at that. The cruise portion was good too. Enjoyed going out on the deck for the breeze and to watch the other boats and jet skis sliding in and out around the big boat. Never even felt the boat get into motion or when it returned to the dock. Very steady. Thanks for a very enjoyable few hours. Highly recommended.

Loretta Wood
TX
✓
Verified Traveler





"What a great experience!"
What a great experience!! I booked our family on the dinner boat for the 4th of july. We had the seats to the far end of the boat. The only down side to it is the overhang from above. When janis did her violin act with the ropes we couldn't see what was happening when she went to the top. The food was fine, the acts were great (i wasn't so sure when i booked) and the best part was they stopped the boat on the lake so we could leave our seats and go on deck to watch the fireworks from the boat. It looked like a sea of christmas lights with the all the boats on the lake and the fireworks put on by branson was spectacular. This event was worth every penny we spent in spite of the low view from our seating. Our son still speaks of the event. He was able to get his picture taken with the captain. All the staff were pleasant and willing to assist if and when needed. The sail was so smooth we didn't realize we were moving. A wonderful memory for our entire family. Love, love, loved it!!

Nancy Koop
Brantford, 0
✓
Verified Traveler





"service was out of this world and the show was one of the best ever!"
Dinner was just lovely and everyone faced the stage! The service was out of this world and the show was one of the best ever! The branson belle singers and dancers were incredible and the russian acrobats were simply breathtaking! The talking dogs were hilarious and the ventriloquist, todd oliver was the best since sherry louis and lamb chops!!! An absolute must when in branson!!!!
Frequently Asked Questions for Branson Belle:
What type of seating does it have?

General seats include basic meal. Captain's Club includes premium meal. Seating is banquet style assigned seating with tables off to the sides & a middle aisle. Seats include views of Table Rock Lake. Due to Covid-19, seats are not available to be requested and will be assigned by crew.

What type of parking do you have?

There is free parking for this cruise.

Approximately how long is the experience?

The entire experience lasts approximately 2.5 hours.

How many decks or levels are there?

The dining area has three levels and there is one exterior deck.

What lake or river does it sail on?

It sails on Table Rock Lake.

How many passengers does the boat hold?

The boat can seat up to 700 passengers.

What is the dress code?

There is no dress code. Guests wear whatever they are comfortable in whether that is formal, business casual, or resort casual.

What is the seating like for the Captain's Club Main Floor option?

This option includes seats on the main floor. Each table seats up to six (6) guests, and parties with four (4) or fewer members may be seated with other guests. Guests seated here may also choose meal options from the special premium dining menu.

Does Showboat Branson Belle Lunch & Dinner Cruises feature a bar?

No. The Showboat Branson Belle is a non-alcoholic cruise.
Branson Belle Schedule
| | | |
| --- | --- | --- |
| | Showboat Branson Belle Lunch Cruise | Showboat Branson Belle Dinner Cruise |
| Date / Day | Available Times | Available Times |
| | N/A | N/A |
| | N/A | N/A |
| | N/A | N/A |
| | N/A | N/A |
| | N/A | N/A |
| | N/A | N/A |
| | N/A | N/A |
| | N/A | N/A |
| | N/A | N/A |
| | Showboat Branson Belle Lunch Cruise | Showboat Branson Belle Dinner Cruise |
| | N/A | N/A |
| | N/A | N/A |
| | N/A | N/A |
| | N/A | N/A |
| | N/A | N/A |
| | | |
| | | |
| | | |
| | | |
| | Showboat Branson Belle Lunch Cruise | Showboat Branson Belle Dinner Cruise |
| | | |
| | N/A | N/A |
| | N/A | N/A |
| | | |
| | | |
| | | |
| | | |
| | | |
| | N/A | N/A |
| | Showboat Branson Belle Lunch Cruise | Showboat Branson Belle Dinner Cruise |
| | N/A | N/A |
| | | |
| | | |
| | | |
Book Now!