Branson, MO Zipline Tours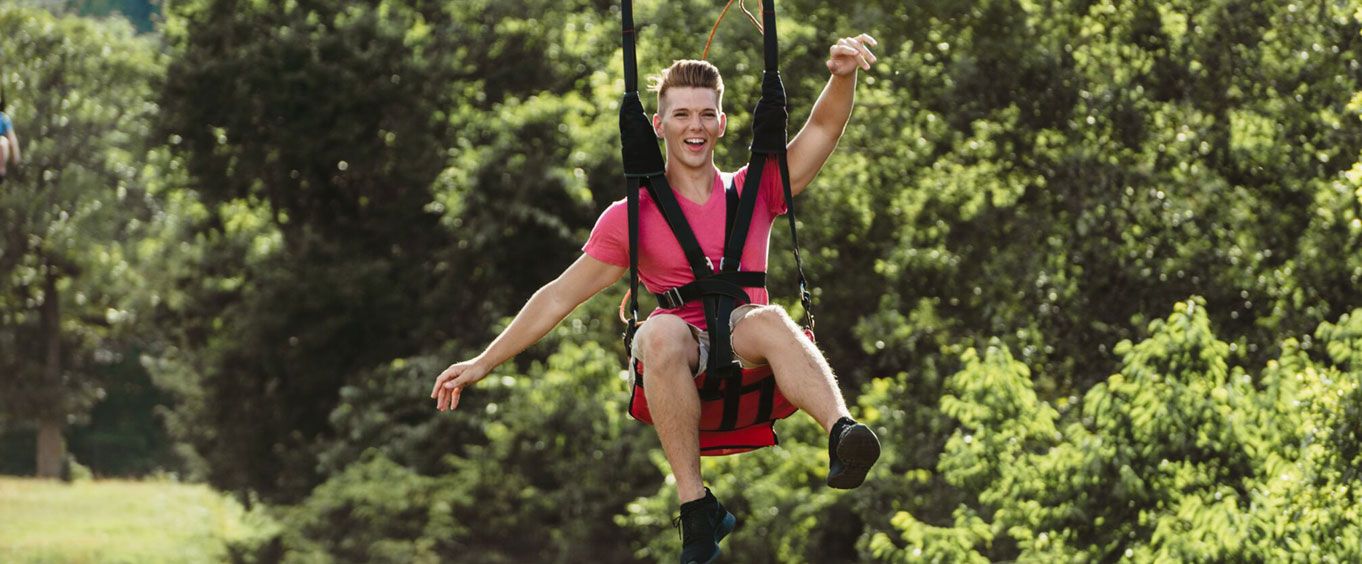 Branson Zipline. This adventure makes for a perfect family activity or simply an adventure just for you. Don't miss out on these incredible zipline tour adventures in Branson!
If you're a person that loves a big adrenaline rush, make your way to the Shepherd of The Hills and hitch a ride on a zipline tour, one of the most exhilarating rides found anywhere, and one of the fastest going at 50 miles per hour.
Available 372 days between Dec 14 & Dec 31
Dec 16
N/A
Sold Out
Dec 17
N/A
Sold Out
Dec 18
N/A
Sold Out
Dec 19
N/A
Sold Out
Dec 20
N/A
Sold Out
Dec 23
N/A
Sold Out
Dec 24
N/A
Sold Out
Dec 25
N/A
Sold Out
Dec 26
N/A
Sold Out
Dec 27
N/A
Sold Out
Dec 30
N/A
Sold Out
Dec 31
N/A
Sold Out
>
Witness the beauty of the Ozark mountain range first hand with one of the most beautiful and breathtaking zipline tours you will ever embark on with a Branson Zipline and Canopy Tour, perfect for complete beginners and seasoned experts alike.
Available 22 days between Dec 10 & Dec 31
Bring the family out to soar above the skyline of Branson, MO on this fun zipline tour. This ride will allow the guests to get a full view of the marvelous city from the comfort of a two person chair. Weight and height restrictions apply.
Available 389 days between Now & Dec 31
Embark on a zipline tour through the Ozark mountains with the Shepherd of the Hills Zipline Canopy Tours as you reach speeds up to 50mph through the beautiful forested hills.
Available 388 days between Dec 10 & Dec 31
Dec 09
10:00 AM
12:00 PM
2:00 PM
Dec 10
10:00 AM
12:00 PM
2:00 PM
Dec 11
10:00 AM
12:00 PM
2:00 PM
Dec 12
10:00 AM
12:00 PM
2:00 PM
Dec 13
10:00 AM
12:00 PM
2:00 PM
Dec 14
10:00 AM
12:00 PM
2:00 PM
Dec 15
10:00 AM
12:00 PM
2:00 PM
Dec 16
10:00 AM
12:00 PM
2:00 PM
Dec 17
10:00 AM
12:00 PM
2:00 PM
Dec 18
10:00 AM
12:00 PM
2:00 PM
Dec 19
10:00 AM
12:00 PM
2:00 PM
Dec 20
10:00 AM
12:00 PM
2:00 PM
Dec 21
10:00 AM
12:00 PM
2:00 PM
Dec 22
10:00 AM
12:00 PM
2:00 PM
Dec 23
10:00 AM
12:00 PM
2:00 PM
Dec 24
10:00 AM
12:00 PM
2:00 PM
Dec 25
10:00 AM
12:00 PM
2:00 PM
Dec 26
10:00 AM
12:00 PM
2:00 PM
Dec 27
10:00 AM
12:00 PM
2:00 PM
Dec 28
10:00 AM
12:00 PM
2:00 PM
>