Branson, MO Christmas Lights Attractions
Take a drive through Branson's stunning Christmas light displays that are sure to brighten the holiday season for the whole family. Experience the magic of Christmas and check out the different tours and Christmas lights attraction options below.
Branson Christmas Lights Attractions
The wonderful Trail of Lights Christmas lights attraction is a drive-thru entertainment display that will remind you of the spirit of Christmas. The Trail of Lights is 160 acres long, and it reaches all the way to the Shepherd of the Hill Homestead. The holidays in Branson are sure to be an amazing time, offering up a fantastic array of great activities for those who visit. Do not miss out on all of the fun with a visit to this holiday lights attraction! You and your family will have a great time exploring the holiday spirit with festive cheer in Branson, MO. Did you know that the Ozarks is one of the most coveted places to celebrate Christmas? Make your seasonal celebration even more memorable with this awesome drive through experience. Winter wonders await!
Available 48 days between Now & Dec 30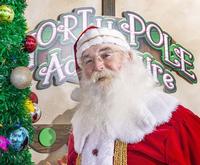 Head to the 200-foot-tall North Pole Tower Christmas lights attraction for a view straight off of a Christmas card; see thousands of lights with a birds-eye view after driving through them. With so many festive activities, you and your family will be able to create new traditions and memories during your Christmas getaway in Branson, MO. See the picturesque view below and enjoy some unforgettable moments with your loved ones! The North Pole Tower attraction is sure to impress and is surely going to be one of the most popular holiday attractions during the holiday season in Branson, Mo. Get tickets today! Create an unforgettable adventure with this spectacular activity.
Available 88 days between Nov 14 & Dec 31
Nov 18
N/A
Sold Out
Nov 19
N/A
Sold Out
Nov 20
N/A
Sold Out
Nov 25
N/A
Sold Out
Nov 26
N/A
Sold Out
Nov 27
N/A
Sold Out
Dec 02
N/A
Sold Out
Dec 03
N/A
Sold Out
>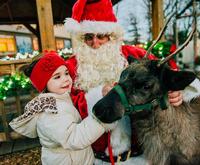 This spectacular Christmas lights attraction is sure to be a blast! Guests can celebrate the holidays with the entire family. Visit a live nativity scene, mingle with Santa and his cheerful elves, explore Candy Land Courtyard, and drive through the display of beautiful sparkling lights. Create brand new family traditions this holiday season! The Let There Be Lights celebration at Branson's Promised Land Zoo is festive and all-ages friendly, offering up fantastic opportunities for Christmas themed fun. Be sure to add this awesome adventure onto your Branson, MO Christmas getaway to create some new memories and traditions for your Christmas festivities. Get your tickets today!
Available 110 days between Now & Dec 31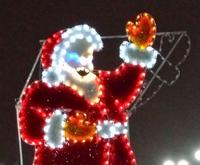 Experience all of the magic of Christmas with your family from the comfort of your car as you drive through the Branson Gift of Lights Christmast tour.
Available 50 days between Now & Jan 1