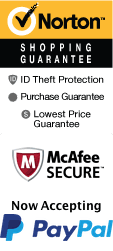 YOUR PEACE OF MIND IS OUR TOP PRIORITY
Should you need to cancel at any time, you have up to 48 hours from your vacation start date to do so for a 100% future travel credit.
Things To Do In Branson, MO In May
Things To Do In Branson, MO In May, including Haygoods, Reza Edge of Illusion Magic Show, Dublin's Irish Tenors and The Celtic Ladies.

Top May Things To Do In Branson
May 1, 2021
to
May 30, 2021
Reza Edge of Illusion Magic Show
Schedule

Summertime is traditional vacation season and what better way to kick off the summer than a trip to the Ozarks in the month of May to see one of the best magic shows on the planet. Reza Edge of Illusion is an all ages event that the whole family can enjoy, it features breathtaking illusions that will leave you at the edge of your seat wanting more. Located in Branson, Missouri the city is home to numerous theaters and other entertainment venues and seeing the world famous Reza is at the top of the attractions. Often sold out, there is also the rare opportunity of the buy one get one free ticket deal. After the show, there are numerous restaurants around the city to go to and there's also an opportunity to visit nearby Mount Pleasant Winery, the state's third largest winery and will inevitably make any connoisseur satisfied with their plethora of choices. After experiencing a weekend in Branson, you'll start planning a return trip before you even leave.
May 1, 2021
to
May 30, 2021
The Haygoods
Schedule

The Haygoods musical show takes place at the Clay Cooper Theater which is located at 3216 West 76 Country Boulevard in Branson Missouri. This dynamic show is comprised of five brothers and one sister and they match their musical talent with extraordinary showman ship and excellent delivery. You will be entertained the entire time and you will leave wanting more. This family has been in the show business for over twenty years and it shows every night as they perform. They have a unique way of showcasing their talent with music, costumes, and showmanship. This show will last about two hours and it's appropriate for all ages. Don't forget to bring your camera along so that you can capture the memories for years to come. This show is handicap accessible and you can purchase your tickets in advance online and you will also find specials such as buy one get one free.
May 3, 2021
to
May 31, 2021
Dublin's Irish Tenors and The Celtic Ladies
Schedule

Join two iconic Irish groups for a memorable evening of music, both rich in Irish heritage and beloved classics with music that spans from all genres imaginable. The Dublin Irish Tenors are an all-male singing group who have been delighting audiences with their rich voices along with their rendition of such classics as Danny Boy, and the Beatles iconic song Hey Jude. Now they hit the stage in Branson with another well-known Irish Group, the Celtic Ladies. The evening combines amazing singing, music, and dance. These five men and four women perform in an evening that will delight those who love Irish music or looking for an evening of captivating entertainment rich in musical heritage and entertainment. The concert is appropriate for all ages, which means it is ideal for the whole family to enjoy while in Branson, Missouri, the concert lasts for two hours, and keep in mind no cameras or video cameras are permitted during the concert.
May 1, 2021
to
May 31, 2021
Presleys' Country Jubilee
Schedule
Branson, Missouri is a place that's chock-full of exciting options at all different points of the year. People who want to unwind in the month of May can go to Presleys' Country Jubilee. It can be a blast for all of the members of any fun-loving family. It's a variety show that's basically brimming with comedy and music. Fans of country and gospel tunes often cannot stay away from it for long. It was established by the Presleys, people who have strong roots in the Ozarks. It's been in business for close to five full decades at this point. People who want to check out eye-catching backdrops are often big Presleys' Country Jubilee enthusiasts. The same thing goes for people who want to relish the sights of striking costumes of all kinds. Guests often enjoy themselves during the entertaining intermission as well. That's when they're able to communicate with many of the players. People who love to gaze at illumination that's radiant and bright often wish to return to this show.
May 1, 2021
to
May 30, 2021
Hamners' Unbelievable Family Variety Shows
Schedule

May brings beautiful weather and what better thing to do than take a fun road trip to the Ozarks. The Hamners' Unbelievable Family Variety Show takes place in Branson and is a great pitstop in the area for the whole family. The show features aerial acrobatics, illusions and vocal impressions, among other things. The show is about 2 hours long and is open to all ages. There is also a wide range of comedy and entertainment that everyone is sure to enjoy. The show has won multiple awards for its true uniqueness. Kickoff the summer the right way by taking a trip to Branson. There are many other attractions in the area so make this one stop along the way. May generally isn't as expensive to travel as the later summer months too, so keep that in mind when planning this trip. Just get ready for an unbelievably good time!
May 1, 2021
to
May 31, 2021
Anthems Of Rock
Schedule

Reprieve from hard times has yet to come in a better wrapped package than tickets to the Anthems of Rock in beautiful, Branson, Missouri. This May, before the summer bustle returns and when the weather settles into Branson's most content, King's Castle Theatre will produce a musical escape to the nostalgic times of classic rocks biggest hits. Sentimentality and the security of comforting memories are here with Branson's most talented locals performing top hits from the days when windows-down, sing-along car rides and fist-bumping dances meant freedom from worries. Even though these classical ballads and heart-pumping anthems will last through the ages, May will come and go. Be a part of a timeless experience at Anthems of Rock this month by kicking back, relaxing and enjoying the music that will make you remember the memories and joys that come when classic rock music flood our hearts and minds. Be in Branson, this May, at King's Castle Theatre to escape the day and relive the best moments rock has to offer.
View all events occurring during your stay