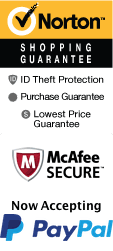 YOUR PEACE OF MIND IS OUR TOP PRIORITY
Should you need to cancel at any time, you have up to 48 hours from your vacation start date to do so for a 100% future travel credit.
Things To Do In Branson, MO In May
Things To Do In Branson, MO In May, including Grand Country Music Hall, Duttons, Hughes Brothers.

Top May Things To Do In Branson
May 1, 2021
to
May 31, 2021
Hughes Music Show
Schedule
There's music to enjoy in Branson, as well as other attractions to see. However, one should be at the top of the list. The show that should be on the guest's mind should be the Hughes Brothers Music Show at the Celebrity Theater. They are on top of their game, and head and shoulders above the competition. They have a wealth of experience, including all facets of entertainment. They use their skills, talent, and knowledge to create the best show possible for their guests. The show is open to all ages and is approximately two hours long. The length of the show makes an entire evening fun. Pack it with the Hughes Brothers Music Show that has all of the newest technology at its disposal, and guests will have an unforgettable evening. They have something for all ages as the span multiple genres like rock, pop, country, gospel, hip hop, and Broadway. Anyone going to this show is sure to be entertained, and tickets are available online and in-person, so make sure they're not sold out when you want to go, book ahead.
May 4, 2021
to
May 26, 2021
Duttons Family Theatre Shows
Schedule

The Dutton family theatre show is a group of of very talented musicians. They perform music such as Bluegrass, and classical music. With the use of many instruments such as violin, banjo, harmonica, fiddle and guitar. Other instruments include the keyboard and mandolin. Here they perform shows in Branson that are very popular with music fans. The show has won awards in national fiddling contests. There vocal talents are very well known. It is the choreography that keeps people coming back. They have also won awards in classical violin competitions. Bringing the family to it in May helps you to relax outside. There performance is full of great singing, dancing, and music they all will love. The Dutton family has been in music since 1991. It was then they realized their family was getting very involved. They have been doing much studio work, and have received recognition for it. Coming out in May gives the family much desired entertainment. It has a lot of instruments and great choreography to see.
May 1, 2021
to
May 31, 2021
Butterfly Palace and Rainforest Adventure
Schedule
May is a great time for you to visit Butterfly Palace in Branson, Missouri. This palace showcases thousands of beautiful and exotic butterflies. You will see thousands of butterflies land on flowers, walkways and walls. There are a variety of activities to keep your family entertained for several hours. The tropical aviary is great place for the family to take a stroll allowing the butterflies to land on you. You can relax in a unique environment and even use a magnifying glass to see the butterflies up close. Next you can visit the Living Rainforest Science Center where you can get up close to the rainforest creatures. This serves as a great place for the kids to continue learning during their summer vacation. Escape the heat of May by visiting the Rainforest Theater where you can see a 3D movie about flight. There are many other great places to visit at Butterfly Palace. You can cap off your vacation by visiting the gift shop and purchasing souvenirs.
May 1, 2021
to
May 31, 2021
Grand Country Music Hall
Schedule

The Grand Country Music hall is a great place to stop while on your vacation this May. In Branson, Montana, this music hall is a fun place for everyone in your family. The production includes amazing lighting and artists during this show. It makes it memorable and astounding to watch. In addition to being able to watch shows that include singing, animal and musical instruments, there is also a resort and inn that you could spend your time at. There are many different entertainment aspects that will amaze your family. This includes comedy shows, the grand jubilee, tricks with animals and even a Christmas show. The professional manner and expertise of the Grand Country Music hall help to make it one of the best shows that you will watch with your family. Tickets are alway available and the variety of options make it easy to find a day that suits your needs. This also includes a 48 hour cancelation policy, because they understand that things in your life may change.
May 1, 2021
to
May 31, 2021
Shipwrecked Treasure Museum at Branson Landing
Schedule
When the whole family wants a day of thrilling adventures and diversion, a day at the Shipwrecked Treasure Museum at the Branson Landing is just right. The exhibits and the activities available at the museum are suitable for all ages, so both toddlers and grandmas will find something to enjoy. This museum and the landing it is located on are perfect for the month of May, where days can be as hot as summer. It is a cool environment with the stillness of the sea, perfect for relaxing you after your hectic busy life. I love that both cameras and video devices are allowed, enabling me to capture the the joy that the trip is bringing to the whole family. This is worth a trip anytime of year, but it is particularly nice when the seasons are just starting to change and the days are getting longer, when spring is slowly making the change into summer.
May 1, 2021
to
May 29, 2021
JESUS at Sight & Sound Theatres Branson
Schedule
Looking for a fun, entertaining and uplifting experience for everyone in the family? Sight & Sound Theater in Branson will captivate you with its presentation of JESUS! Through amazing stage and lighting effects, the production is sure to delight young and old alike. Using state-of-the-art technology, original sound and music, this biblically accurate performance portrays the life and works of Jesus. From a humble beginning to his Holy Land miracles, His message of love, faith and salvation will be felt by all. Sight & Sound is a premiere Christian theater with locations in Branson, MO and Lancaster, PA. Carefully curated and perfected over months and years, each performance includes elements that immerse the audience in an unforgettable experience. Enjoy all the beauty that Branson offers with your family or friends and be uplifted by the gospel message. March and April shows are almost sold out so book now for MAY and be ready to experience a first-class performance of a lifetime.
View all events occurring during your stay