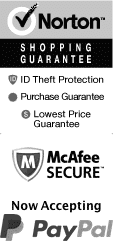 Things To Do In Branson, MO In May
Things To Do In Branson, MO In May, including Anthems Of Rock, Pierce Arrow Shows, Branson Coaster.
Top Things To Do In Branson in May
May 1, 2024
to
May 31, 2024
Anthems Of Rock
Schedule

May is an ideal time to experience the Anthems of Rock in Branson, Missouri. Not only is the weather fantastic, but the stage comes alive with high energy performances of rock's greatest hits. You'll witness an impressive light show, and remarkable tributes to rock legends like The Beatles, Queen, and The Rolling Stones. It's not just a concert, it's a thrilling journey through Rock & Roll history, making your vacation one for the memory books.
May 1, 2024
to
May 31, 2024
Branson Coaster
Schedule

In May, a ride on the Branson Coaster is an absolute treat! Not too hot, not too cold, it's the perfect month to experience this thrilling, self-controlled speed coaster. The beauty of Branson, Missouri blooms in May, coating the surrounding Ozarks in vibrant hues, which serve as a mesmerizing backdrop to your ride. The lines are manageable, ensuring you spend more time riding and less time waiting. So, buckle up and prepare for an unforgettable ride this May!
WhoDunnit Hoedown A Murder Mystery Dinner Show
Schedule

May is the perfect month to experience the WhoDunnit Hoedown Murder Mystery Dinner Show in Branson, Missouri. The mild weather creates a comfortable atmosphere for the outdoor activities and entertainment around the city. This interactive dinner show is a unique experience for visitors to solve a murder mystery while enjoying a delicious dinner. The Hoedown theme adds to the fun, with music and dance performances to keep guests entertained throughout the evening. Book your tickets to this thrilling and enjoyable show for a memorable experience.
May 1, 2024
to
May 31, 2024
Redneck Comedy Bus Tour Branson, Mo
Schedule

May is a wonderful time to explore Branson, Missouri and experience the Redneck Comedy Bus Tour. The temperatures are mild, the crowds are smaller, and the foliage is in full bloom. The tour takes you on a hilarious journey through the Ozarks with knowledgeable guides who are also comedians. You'll see some of Branson's top landmarks and enjoy a few surprise stops along the way. It's the perfect activity to get a taste of Branson's unique culture and have a few laughs along the way.
May 1, 2024
to
May 31, 2024
Showboat Branson Belle Lunch & Dinner Cruises
Schedule
Visiting the Showboat Branson Belle in May is a captivating experience. The moderate weather is perfect for cruising on Table Rock Lake while taking in the breathtaking views of Ozark Mountains. This premier attraction woos tourist with a unique blend of delicious dining, comedy, magic, dancing and live music performances. May's blooming season adds a splash of vibrant colors to the scenic beauty, making it an ideal time for this cruise and entertainment experience.
May 1, 2024
to
May 31, 2024
Pierce Arrow Shows
Schedule

May is the perfect time to experience the Pierce Arrow Show in Branson, Missouri. This popular activity, offered year-round, blends classic country and rock music covers with hilarious comedy sketches. In May, the weather is mild and the flowers are in bloom, creating the ideal atmosphere for a fun and enjoyable evening show. The performers are top-notch and will have you engaged, laughing, and singing along throughout the entire performance. Don't miss out on this must-see Branson experience in the month of May.