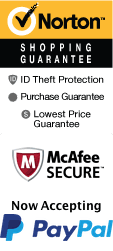 YOUR PEACE OF MIND IS OUR TOP PRIORITY
Should you need to cancel at any time, you have up to 48 hours from your vacation start date to do so for a 100% future travel credit.
Things To Do In Branson, MO In April
Things To Do In Branson, MO In April, including Reza Edge of Illusion Magic Show, Amazing Acrobats Of Shanghai featuring Amaze, Dolly Parton's Stampede Branson.

Top April Things To Do In Branson
Apr 1, 2021
to
Apr 30, 2021
JESUS at Sight & Sound Theatres Branson
Schedule
Celebrate Easter in April by learning about the life of Jesus Christ through Sight & Sound Theatre's production of JESUS. The most famous Christian theater in the world's play will tell you the story of the son of God from his beginnings in Bethlehem to spreading the word of the Lord to Jerusalem and beyond. Not only will you see the miracles Christ performed first hand onstage - such as saving fisherman, - you will meet Peter, Mary Magdalene and others who were involved in his works. The dazzling special effects and beautiful musical numbers JESUS has to offer will enthrall you and your kids, providing them with another fun Easter activity on the roster and lessons about the life of Christ that are sure not to be forgotten. Complete with a captivating storyline, you will be amazed watching the trials Jesus faces at the hands of the Pharisees, who title him a rebel and attempt to silence his message.
Apr 1, 2021
to
Apr 30, 2021
Dolly Parton's Stampede Dinner & Show Branson
Schedule
Branson, Missouri is a place that tends to get overlooked when looking for a vacation destination. There are so many fun and unique things to do in this area all year round. One of the most popular activities would be Dolly Parton's Stampede Dinner and Show. It is a great activity that your whole family can enjoy this April! You will get to enjoy two hours of unforgettable entertainment. There are 32 amazing horses with highly-skilled riders that will put on a show like nothing you have ever seen before. There are also racing pigs and Return of the Buffalo to go along with the stunts and trick riders. You will be to enjoy a delicious home-style meal while you take in the show. There is no way you will leave hungry because of the tasty pork loin, rotisserie chicken, herb-basted potato and so much more. There are gluten-free and vegetarian options as well, so no one will be left out.
Apr 1, 2021
to
Apr 30, 2021
Grand Country Music Hall
Schedule

You and your family will enjoy the extraordinary setting of the Ground Country Music Hall in April. You will see the best of the best blend of comedy and music that will appear all in one show for you. You and your family will be exceptionally inspired with music like no other. Ground Country Music Hall is available for all ages. You are able to just relax and enjoy watching performances with live music bands and shenanigans. You and your family will enjoy music from gospel to down home good country music. You will also enjoy comedy from Jamboree to even adorable pet acts too. You will not want to miss the extraordinary show in April. You will see the amazing backdrops that the bands provide for the Ground Country Music Hall. You and your family will be amazed there is always something for everyone. What are you waiting for? Go ahead and book your schedule now for the Ground Country Music Hall in Branson Mo. You and your family will have a blast and lifetime memories like no other.
Apr 1, 2021
to
Apr 29, 2021
The Haygoods
Schedule

Comprised of five brothers and one sister the Haygood siblings have been turning heads and entertaining their audiences for nearly twenty astounding crowd pleasing years. This team of entertainers knows what it takes to keep a crowd engaged. The Haygood's show in Branson Missouri lasts two hours and will take spectators on a whirlwind trip that includes country, classical and rock music. This show is ideal for audiences of all ages and cameras area allowed. Make sure you capture some of the awe inspiring theatrical stage sets to treasure as memories of this fantastic show. The Haygood siblings began performing and the famous local Silver Dollar City amusement park and established a performance history of more than 6,000 shows that drew the largest number of crowds. Now you can view them at the Clay Cooper Theater for a one of a kind show that will leave you wanting to see them time and time again.
Apr 1, 2021
to
Apr 29, 2021
Reza Edge of Illusion Magic Show
Schedule

Branson, Missouri is one of the most popular places in the midwest for people to visit. There are so many family-friendly activities that everyone will enjoy. The Reza Edge of Illusion Magic Show is a two-hour-long event that is something that the whole family will find unforgettable. Since it can get pretty chilly in Missouri, this would be a great activity to enjoy in the cooler months like April. It is completely indoors and has a sound system that is out of this world so you can be completely immersed in this experience. The star of the show, Reza, got his start in the well-known Revollusionists group. Once he got the knowledge and know-how, he decided to break off on his own and start his own show. One of his most popular stunts, that is performed in nearly every show would be the "Oreo Trick." Whether you are looking for a fun date night or an evening out with the kids, this show is definitely a must for everyone.
Apr 1, 2021
to
Apr 30, 2021
New Jersey Nights a Frankie Valli & the Four Seasons Celebration
Schedule

Branson, MO, is the place to be. Guests can experience wonderful, Jersey nights. One of the best- known icons of popular music, Frankie Valli and the Four Seasons, has been a big part of life for many. Experience their unique sound thanks to an amazing tribute band. This band will make visitors feel like Frankie Valli and the Four Seasons are actually in the room. Let the music instantly transport one and all to a simpler, happier time. Relive the days past. Each hit song will stir an important memory. However, this show isn't only for fans who listened to it when it was new. This show is great for all ages. Younger generations will quickly become fans once they hear the music and see the show. There is a reason why these songs are still played all these years later they have staying power. They touch the heart and soul. This two-hour show will be the highlight of any trip to Branson.
View all events occurring during your stay