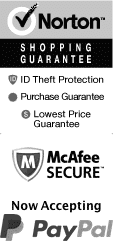 Things To Do In Branson, MO In April
Things To Do In Branson, MO In April, including WhoDunnit Hoedown A Murder Mystery Dinner Show, Pierce Arrow Shows, The Haygoods Branson.
Top Things To Do In Branson in April
Apr 2, 2024
to
Apr 30, 2024
WhoDunnit Hoedown A Murder Mystery Dinner Show
Schedule

April in Branson, Missouri means warmer weather and the perfect opportunity to experience the "WhoDunnit Hoedown," a murder mystery dinner show that will keep you on the edge of your seat. Enjoy a delicious meal while trying to solve a thrilling whodunit. Set in the early 1900s, this interactive show allows you to become a part of the story and collaborate with other audience members to catch the culprit. It's a unique and exciting way to spend an evening in the Ozarks.
Hamners' Unbelievable Magic Variety Show
Schedule

April is the perfect month to experience the incredible Hamner Barber Variety Show in Branson, Missouri. This award-winning spectacle is a must-see for all visitors to the area. Come and be wowed by the talents of magician Dave Hamner and ventriloquist Jim Barber. Their comedy, music, illusions and special effects are sure to leave you spellbound. With the blossoming spring flowers and mild temperatures adding to the charm of this show, a trip to Branson in April is definitely worth it.
Apr 5, 2024
to
Apr 30, 2024
Pierce Arrow Shows
Schedule

April is the perfect time to experience the Pierce Arrow Show in Branson, MO. This award-winning show features a talented group of performers delivering an electrifying performance filled with comedy, music, and stunning visuals. The show not only entertains but educates audiences about the history of classic American music. The April weather in Branson provides a cool and comfortable environment to enjoy the indoor show while still being able to explore the numerous outdoor activities the city has to offer. Don't miss out on the opportunity to witness a captivating performance during your Branson vacation.
Apr 2, 2024
to
Apr 30, 2024
The Haygoods Branson
Schedule

April is the perfect month to visit Branson, Missouri and catch a performance by The Haygoods. This high-energy family band puts on a captivating show, blending rock and roll, country, and pop music with impressive choreography and special effects. In April, visitors can enjoy the show in full swing without the crowds of peak tourist season. The Haygoods offer a memorable and entertaining evening of music, making it a must-see activity during your Branson getaway.
Apr 1, 2024
to
Apr 30, 2024
Redneck Comedy Bus Tour Branson, Mo
Schedule

April is an excellent time to experience the hilarious Redneck Comedy Bus Tour in Branson, Missouri. The spring weather is mild, making for a comfortable ride, and the colorful scenery is just starting to bloom. The tour takes you on a hilarious ride through Branson's famous sites while the comedian tour guide keeps you laughing the entire way. With a focus on redneck culture, custom-designed buses, and an unforgettable atmosphere, this experience is a must-try for all visitors to Branson.
Apr 1, 2024
to
Apr 29, 2024
Funny Farm Dinner Feud - A Fun Family Dinner Show
Schedule

The Funny Farm Dinner Feud is a show where the audience can get involved with the action that takes place on the stage. The characters are dressed in funny costumes that reflect the people who are often seen on a farm, such as someone in overalls and women wearing dresses like they would if they stayed home to tend to the family. Many of the cast members engage in feuds that are comical. They might disagree about a property line or even the marriage of two people who shouldn't get married. The families have been at each other for several years, and they have decided that other people should take part in their antics instead of just the family members. Two people are caught kissing, and there are a few children playing in areas where they shouldn't be playing. There are a few games that the audience members can enjoy during the show.