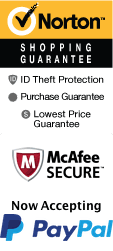 YOUR PEACE OF MIND IS OUR TOP PRIORITY
Should you need to cancel at any time, you have up to 48 hours from your vacation start date to do so for a 100% future travel credit.
Things To Do In Branson, MO In April
Things To Do In Branson, MO In April, including Grand Country Music Hall, Duttons, Hughes Brothers.

Top April Things To Do In Branson
Apr 1, 2021
to
Apr 30, 2021
Hughes Music Show
Schedule
With a plethora of entertainment and experience, there's no reason to miss the Hughes Brothers Show at the Celebrity Theater in Branson, Missouri. With so much entertainment experience between all fifty members of their show, they put on the best display they know-how. This show is excellent for all ages and is excellent at filling the night with fun. They put on plays, acts, theatrics, music, solo's, instrumentals, and more. The two-hour show incorporates music, dance, and singing to deliver in elegant fashion one of the best shows in Missouri. Guests will be delighted with the whole evening as they get entertained out of their chairs. Not only are they well educated in entertainment, but they span multiple areas of dance and music with genres like hip hop, country, gospel, pop, rock, and Broadway. Shows like this one are great to take in, and if you miss out, I bet you'll regret it. So don't hesitate, get a ticket today, and don't stand in line for a concert that may become sold out.
Apr 6, 2021
to
Apr 28, 2021
Duttons Family Theatre Shows
Schedule


Enjoy one of Branson, Missouri favorite shows during the month of April. The Duttons Family Theatre Shows provide a family friendly entertainment quality show. This family has three generations playing classic music, bluegrass and genres in between.
The Dutton Family has performed during 30 years one of the most successful family in the music industry. Do not miss the opportunity of being able to enjoy their music and performance while you're in town. The Dutton family is a very talented group of people and every show is full of energy and great atmosphere, their performance is thought for people of all ages to enjoy great music, their main objective is to bring joy and happiness to all of those that have the chance to listen to their music.
Some of you might have seen the Dutton Family on Tv and get captivated by their vibe well this is your opportunity to feel, listen and watch their amazing performance in Branson, Missouri during the month of April.
Apr 1, 2021
to
Apr 30, 2021
Butterfly Palace and Rainforest Adventure
Schedule
A visit to the Butterfly Palace in Branson, Missouri is a one-of-a-kind opportunity to see thousands of beautiful and unique butterflies. There are more than sixty species living in this butterfly sanctuary. You can watch them as they flutter along landing here and there all around you. Your purchase to the conservatory includes three full days of access!! The Aviary is a relaxing, stress free atmosphere where you can stroll along peacefully. Take pictures, or pick up a magnifying glass to get an even closer look at these colorful creatures! You can feed the butterflies, or even watch new butterflies take their very first flight! Check out the Living Rainforest Science Center, where you can learn about new animals. You will be able to get up close and personal with the rainforest creatures. You can even pet a lizard if you want! Watch an educational film in the Rainforest Theatre, and Explore the Emerald Forest Mirror Maze with your kids. Walk through trees and over rocks as you weave your way through the Banyan Tree Adventure. Don't forget to visit the gift shop and pick up some souvenirs for friends and family. There is something there for everyone! Why not bring the whole family down for a relaxing and memorable time this May at the Butterfly Palace and Rainforest Adventure in Branson?!
Apr 1, 2021
to
Apr 30, 2021
Grand Country Music Hall
Schedule

You and your family will enjoy the extraordinary setting of the Ground Country Music Hall in April. You will see the best of the best blend of comedy and music that will appear all in one show for you. You and your family will be exceptionally inspired with music like no other. Ground Country Music Hall is available for all ages. You are able to just relax and enjoy watching performances with live music bands and shenanigans. You and your family will enjoy music from gospel to down home good country music. You will also enjoy comedy from Jamboree to even adorable pet acts too. You will not want to miss the extraordinary show in April. You will see the amazing backdrops that the bands provide for the Ground Country Music Hall. You and your family will be amazed there is always something for everyone. What are you waiting for? Go ahead and book your schedule now for the Ground Country Music Hall in Branson Mo. You and your family will have a blast and lifetime memories like no other.
Apr 1, 2021
to
Apr 30, 2021
Shipwrecked Treasure Museum at Branson Landing
Schedule
You should attend The Shipwrecked Treasure Museum at Branson Landing in April, because you will enjoy seeing exciting objects discovered on shipwrecks while learning about their pieces of history. Family and friends will discover up-to-date displays of art, and shows, while learning something new about the museum. It is exciting to go during the month of April because you will You should attend this museum in April since you will see many displays of up to six thousand pieces of glass bottle collection hauled from the SS Republic crash location. They display preserved foods, a huge collection never found anywhere else on Earth, and the real bell from the SS Republic. You will be able to watch exciting shipwreck films assembled by Odyssey on their seafloor missions, play games, and see real sea creatures.
Apr 1, 2021
to
Apr 30, 2021
JESUS at Sight & Sound Theatres Branson
Schedule
Celebrate Easter in April by learning about the life of Jesus Christ through Sight & Sound Theatre's production of JESUS. The most famous Christian theater in the world's play will tell you the story of the son of God from his beginnings in Bethlehem to spreading the word of the Lord to Jerusalem and beyond. Not only will you see the miracles Christ performed first hand onstage - such as saving fisherman, - you will meet Peter, Mary Magdalene and others who were involved in his works. The dazzling special effects and beautiful musical numbers JESUS has to offer will enthrall you and your kids, providing them with another fun Easter activity on the roster and lessons about the life of Christ that are sure not to be forgotten. Complete with a captivating storyline, you will be amazed watching the trials Jesus faces at the hands of the Pharisees, who title him a rebel and attempt to silence his message.
View all events occurring during your stay