Branson, MO Morning Shows
Wake up and greet the day with one of Branson's popular morning shows that are sure to start your day right! Enjoy hits from the King himself, Elvis Presley, or prepare to have comedians put you in stitches. Look at the several different options below and make your morning one to remember.
You have never been to a comedy show like Yakov's Make America Laugh Again show because he is a famous Russian comedian and happens to be the comedian of the year for two years in a row due to his amazing special effects, dancing, and interactive moments with the audience.
Available 37 days between Oct 13, 2018 & Nov 24, 2018
View Schedule
Sure to become a favorite, The Down Home Country Show makes its home in Branson and is a laid back show the whole country family will love for its endless new and old country music favorites and its hilarious, top-notch comedy.
Available 70 days between Sep 5, 2018 & Dec 14, 2018
View Schedule
Country and gospel music fans won't want to miss out on the award-winning Blackwood Morning Variety Show. This show is filled with musical tributes, comedy skits, storytelling and outstanding dance routines.
Available 105 days between Aug 17, 2018 & Dec 29, 2018
View Schedule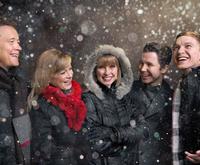 If you are looking for a night on the town and not sure what you want to do, how about going to see one of the hottest musical shows around; The Brett Family Christmas Show is sure to have you singing and laughing as you exit the show.
Available 36 days between Nov 1, 2018 & Dec 15, 2018
View Schedule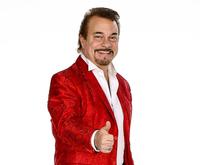 This family-oriented show will bring the classic folk, country, and rock music to the audience for over two hours of entertainment. The theater is handicap accessible and the guests are welcome to bring their own cameras.
Available 73 days between Aug 17, 2018 & Dec 31, 2018
View Schedule
The Buck Trent Morning Show will make your vacation something special, you will be able to start off your day with a spring in your step as you join our musician, comedian and our entertainer Buck Trent for the country music morning!
Available 21 days between Sep 19, 2018 & Dec 8, 2018
View Schedule