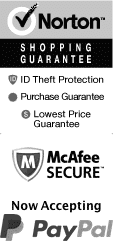 Things To Do In Branson, MO In November
Things To Do In Branson, MO In November, including Anthems Of Rock, Pierce Arrow Shows, WhoDunnit Hoedown A Murder Mystery Dinner Show.
Top Things To Do In Branson in November
Nov 3, 2023
to
Nov 28, 2023
Anthems Of Rock
Schedule

November is a fantastic month to visit Branson, Missouri for the electrifying Anthems of Rock concert. During this month, the weather is cooler and crowd sizes typically reduce, allowing you a more intimate experience. The concert showcases legendary rock anthems from famous bands like The Beatles and The Rolling Stones, performed brilliantly by talented artists. The vibrant light effects and exciting atmosphere makes it a must-visit event for rock'n'roll fans. Beat the usual holiday rush and enjoy this amazing show in November.
Nov 1, 2023
to
Nov 30, 2023
Branson Coaster
Schedule

November is an ideal time to visit the Branson Coaster in Missouri. The mild fall temperatures make the double alpine coaster ride comfortable and enjoyable. The colorful fall foliage enhances the beauty of the Ozarks, amplifying the adrenaline-filled twists and turns. Additionally, with fewer tourists, you can partake in night rides experiencing a unique blend of starry skies and twinkling lights of Branson. Ultimately, November combines perfect weather, stunning views, and lesser crowds for an unforgettable experience.
Nov 2, 2023
to
Nov 30, 2023
WhoDunnit Hoedown A Murder Mystery Dinner Show
Schedule

November is the perfect time to experience the WhoDunnit Hoedown Murder Mystery Dinner Show in Branson, Missouri. As the weather cools down, the heat is turned up on this exciting and interactive activity. Enjoy a delicious dinner while trying to solve a puzzling whodunit with help from the performers. This show is sure to keep you on the edge of your seat with its theatricality and suspenseful storyline. Don't miss out on this unique and immersive experience during your November visit to Branson.
Nov 1, 2023
to
Nov 30, 2023
Dolly Parton's Stampede Branson
Schedule
Guests can get the holiday season started with a little fun and excitement in November by going to Dolly Parton's Stampede Dinner & Show in Branson. The show is fun for all ages including young children. There are several riders guests can view who perform tricks on their horses and who wave flags in the air as a part of some of the performances. guests have the opportunity to see over 30 horses during the show. The arena is large enough to hold thousands of guests instead of the show being limited to only a few hundred or even a few dozen people. Aside from the horses and the riders, there are also pig races that guests can cheer for, stunts that are thrilling to view, and musicians who take the stage to perform between acts. Dinner features comfort foods that often include chicken prepared in a variety of ways, macaroni and cheese, and a selection of desserts.
Nov 1, 2023
to
Nov 30, 2023
Queen Esther at Sight & Sound Theatres Branson
Schedule
November is the perfect time to witness the stunning performance of Queen Esther at Sight & Sound Theatres in Branson. This biblical tale comes to life with dazzling light displays, captivating costumes, and enchanting melodies that are sure to leave you breathless. The fall weather makes for a cozy and comfortable experience inside the state-of-the-art theatre, and the holiday season adds an extra touch of magic to an already unforgettable experience. Don't miss your chance to witness this amazing production in Branson this November.
Nov 4, 2023
to
Nov 30, 2023
Showboat Branson Belle Lunch & Dinner Cruises
Schedule
November brings a festive charm to the Showboat Branson Belle in Branson, MO. With the holiday season nearing, you feel an extra sprinkle of magic during the scenic lake cruises. The crisp November air enriches the experience of devouring delicious meals, enjoying live music, and appreciating comedy magic shows. Plus, the boat's twinkling lighting evokes a warm, cozy feel. Altogether, these elements paint an enchanting picture, making November an ideal time for this enchanting experience.