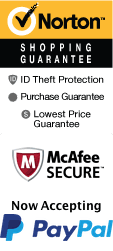 YOUR PEACE OF MIND IS OUR TOP PRIORITY
Should you need to cancel at any time, you have up to 48 hours from your vacation start date to do so for a 100% future travel credit.
Things To Do In Branson, MO In November
Things To Do In Branson, MO In November, including Amazing Acrobats Of Shanghai , Dolly Parton's Stampede Branson, Reza Edge of Illusion Magic Show.

Top November Things To Do In Branson
Nov 3, 2020
to
Nov 28, 2020
Noah The Musical at Sight & Sound Theatres Branson
Schedule
This November, for the long Thanksgiving weekend, treat your family to one of Branson, Missouri's best shows at the Sight and Sound Theater, Noah the Musical. This spot on retelling of the biblical story is complete with an ark, live animals and a load of entertainment fit for the entire family to enjoy. This production will follow Noah's every footstep as he follows along the path that God has laid out for him in this epic journey including building the ark and dealing with naysayers and of course rounding up animals for the ark. All of this takes place in a grand setting fit to deal with sets over 40 feet in height and manage rotating pieces as well handle amazing lighting effects, sound effects, 3D enhancements , pyrotechnics and anything else that can make you feel as if you have been dropped right into the center of this amazing story. Productions like this take years to produce so make sure not to miss out.
Nov 3, 2020
to
Nov 28, 2020
The Haygoods
Schedule

Have you ever seen the Branson? If no you will for sure want to experience this family of entertainers. The members of this group are five brothers and one vivacious sister. This amazing show will last for 2 hours. Everyone can come and enjoy this amazing show and experience because all ages are permitted. Make sure to bring a camera to capture every moment of this awesome show. This amazing show will please the ears and eyes it will for sure entertain the whole family. If you want to buy something to remember this awesome experience there will also be a gift shop for you and your family to buy what they like. This show has entertain many people for decades. Dont let anyone to tell you how cool and amazing this show is to everyone get your tickets today and make sure to have lots of fun with your loved ones.
Nov 1, 2020
to
Nov 29, 2020
Dublin's Irish Tenors and The Celtic Ladies
Schedule

Start a new Family tradition during the holidays by taking time out to enjoy the talent of Dublin's Irish Tenors and The Celtic Ladies. Perfect for all ages, start off the holidays with an evening in Branson, Missouri enjoying the uplifting voices directly from Dublin, Ireland of these talented lads and lasses as they sing a variety of traditional Irish, pop, opera, swing, and classical music. Sign along to the magical harmonies of traditional Irish songs such as "Danny Boy", "When Irish Eyes are Smiling", and "Hallelujah". Marvel at the footwork of the exceptionally choreographed traditional Irish dance, intricate details of both The Dublin Irish Tenors and The Celtic Ladies attire, and the aesthetically charming backdrops and lighting. Whether your roots are Irish or you are planning on starting a new holiday tradition, The Dublin Irish Tenors and The Celtic Ladies should make it to your bucket list in November to kick off the holidays.
Nov 1, 2020
to
Nov 30, 2020
Dolly Parton's Stampede Dinner & Show Branson
Schedule
Guests can get the holiday season started with a little fun and excitement in November by going to Dolly Parton's Stampede Dinner & Show in Branson. The show is fun for all ages including young children. There are several riders guests can view who perform tricks on their horses and who wave flags in the air as a part of some of the performances. guests have the opportunity to see over 30 horses during the show. The arena is large enough to hold thousands of guests instead of the show being limited to only a few hundred or even a few dozen people. Aside from the horses and the riders, there are also pig races that guests can cheer for, stunts that are thrilling to view, and musicians who take the stage to perform between acts. Dinner features comfort foods that often include chicken prepared in a variety of ways, macaroni and cheese, and a selection of desserts.
Nov 1, 2020
to
Nov 30, 2020
Branson's Christmas Wonderland
Schedule

The Branson's Christmas Wonderland in Missouri is the perfect event to attend in November because this will put you and your family in the Christmas spirit. In the King's Castle Theatre, there are performances with the one and only Santa and his elves and The Dancing Girls from The North Pole, and kids will enjoy all the costumes with the amazing Christmas colors red, white, and blue. You will enjoy all your Christmas carols which are Happy Holiday's, I'll Be Home For Christmas and The First Noel. The background set is the busy scene of Newyork City with bright beautiful lights while all the famous Christmas characters perform 'The Nut Cracker'. This spirit-lifting show will last for two hours so you and your family can enjoy Christmas in November and get ready for the real deal in December and when you get home, you can tell your friends all about The Branson's Christmas Wonderland event.
Nov 2, 2020
to
Nov 30, 2020
Presleys' Country Jubilee
Schedule
It can be fairly easy to find something to do on summer days that is fun and exciting for the whole family but it can be a little more challenging to do so when it gets a little cooler outside and everyone has to bundle up a little bit more. One awesome thing to do this November is to head on over to Presley's Country Jubilee in Branson, Missouri. At Presley's Country Jubilee, you will be able to have an entire fun evening full of rich gospel music, country music songs, and hilarious skits that will make the whole family bend over in laughter. This is a fun show that is safe and appropriate for all ages to come too, and lasts for about two hours so little people do not get bored during it. They have ensured to make plenty of wheelchair and aisle seating options available for handicapped guests so everyone can relax and enjoy the show. While cameras are permitted and they encourage you to take as many pictures as you want, they do as that you do not record the show so there are no spoilers for anyone who has not yet seen it.
View all events occurring during your stay