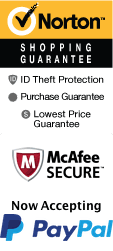 YOUR PEACE OF MIND IS OUR TOP PRIORITY
Should you need to cancel at any time, you have up to 48 hours from your vacation start date to do so for a 100% future travel credit.
Things To Do In Branson, MO In December
Things To Do In Branson, MO In December, including Amazing Acrobats Of Shanghai , Dolly Parton's Stampede Branson, Reza Edge of Illusion Magic Show.

Top December Things To Do In Branson
Dec 1, 2020
to
Dec 31, 2020
Noah The Musical at Sight & Sound Theatres Branson
Schedule
Escape the harsh December weather of Branson, Missouri and enjoy a classic musical in the warmth of a theatre. The Sound Theatre Branson is offering a unique showing of Noah The Musical during the December month. What better way to celebrate the Christmas season than to sit back and walk alongside Noah throughout a spectacular musical of his journey in building the Ark. Become a witness during the 2 hour and 15 minute production to hear the re-telling of how Noah listened to God and followed through with Gods' wishes. This is one activity that is sure to please individual of all age groups with a complete on-stage ark, live animals, actors, and music. You will not want to miss this opportunity as Noah The Musical is quickly becoming, 'one of the greatest theatrical production options ever held in the Ozarks'! The production is one that will offer memories for a lifetime through a unique experience that will have the audience talking for years.
Dec 1, 2020
to
Dec 29, 2020
The Haygoods
Schedule

The Haygoods, a unique musical group comprised of one sister and five brothers, exemplify one of historic Branson's most favorite and talented entertainers. You can spend an unforgettable time with these affable siblings at the Clay Cooper Theatre and later have time to go to all the top attractions in Southwest Missouri. Because they are glad to see valued visitors like you in the audience each night that they perform, they would like to afford you the opportunity to have a great time and enjoy great music and entertainment in Branson. And, you can get up close with these outstanding performers who began performing together a young age at Silver Dollar City back in 1993: Catherine, Dominic, Matthew, Michael, Patrick, and Timothy. During your stay, you can also take advantage of all the amenities of the heart of the Ozark Mountains and discover the many authentic attractions Branson has to offer you: museums, guided tours, restaurants, theme parks, water parks and other fun and exciting opportunities for discovery and exploration.
Dec 1, 2020
to
Dec 31, 2020
Amazing Acrobats Of Shanghai
Schedule

The Amazing Acrobats of Shanghai are something that is great for the whole family to do and enjoy. They have multiple types of acrobatics including hula-hooping, chair balancing, flying acrobats, and more. Their colorful costumes and amazing tricks will have everyone unable to look away. The best time to go see this show is during the month of December because they offer even more amazing shows and more. To start you will see their main show first and then it will move into two Christmas themed acts, so you are getting 3 shows in one. They have juggling and unicycle riding while they sing Christmas songs as part of the show. They are great for family trips and they even have a great gift shop so you can bring home physically. However you will have memories to share with your family for a lifetime. The Amazing Acrobats of Shanghai will not disappoint and will be the highlight of your holiday season this year. Book your visit today and immerse yourselves in the experience.
Dec 1, 2020
to
Dec 19, 2020
Branson's Christmas Wonderland
Schedule

December can be a very busy and hectic time, so take a couple of hours to relax and enjoy the holiday season with Christmas Wonderland! This event is perfect for enjoying and forgetting all the hustle and bustle that takes place during the month of December. Set in the streets of New York City, there are dazzling lights, Christmas trees, faux snow, music, dancers, and even Santa Claus. Not only will you hear favorite Christmas songs such as "The First Noel", "I'll Be Home For Christmas", "Happy Holidays", and more.
Dec 1, 2020
to
Dec 31, 2020
Dolly Parton's Stampede Dinner & Show Branson
Schedule
Enjoy an exciting time at Dolly Parton's Stampede! This exciting event allows visitors of all ages to sit back and enjoy quality entertainment in the Ozarks. See horses, trick riding, patriotic displays, and more all backed by original music from Dolly Parton herself! Plus, you will also be able to dine upon a mouthwatering meal that is sure to leave you satisfied.
Dec 1, 2020
to
Dec 31, 2020
Shepherd Of The Hills Christmas Attractions
Schedule

December is a month when many people try to get into the Christmas spirit, and one way to do that is by visiting Shepherd of the Hills to partake in the holiday attractions that are available. Form singing to festive foods and beverages, there is something for all ages to enjoy. Guests can view the homestead decorated for Christmas and listen to some of the stories of how holidays were during the time period. Old Matt's Cabin and the Morgan Community Church are two of the popular locations to visit when guests explore the area. There is a dinner show that features a delicious meal, singing, and dancing. Guests can drive through to see the Christmas lights on the homes and businesses in the area. A North Pole Adventure features the Santa and Pancakes show as well as surprises for the children who visit. Vendors often set up tables to sell small gifts for those who want to do a little Christmas shopping.
View all events occurring during your stay