Branson, MO Theater and Plays
Catch a Show at the Amazing Branson Theaters
Productions at these Branson theaters come alive as a cast of talented singers, dancers, and actors bring audiences an unforgettable performance with each act. These Branson plays are events that the whole family will become engaged with.
Branson Theater and Plays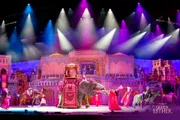 Derived from the Old Testament, the story of Queen Esther is a riveting one. Visitors will be awestruck as plot twist after plot twist keep them glued to their seat as original scripts and music come to life to reveal the story of Esther. The events take place in the opulent Persian Empire, which is as dangerous as it is beautiful. Enter Esther, an ordinary girl who is suddenly whisked away to the Persian Palace where she must begin a new life of royalty. Of course, there are plenty of risks and hardships she must endure along the way, testing her faith and resolve. As Esther experiences challenges she never could have imagined for herself while wearing her new crown, watch as she relies on God to guide her to her destination and sustain her through the difficulties. When Esther is selected to be a candidate for the position of Queen of the Persian Empire, she must leave her ordinary life behind and learn to deal with the perils of a life in the palace that is filled with treachery, risk, and decadence. Esther must learn to trust in God's grand plan and recognize that He has arranged every moment of her life and given it significance within His own judgments. This involves protecting her secret from the 'Snake in the Garden,' Haman, and the other Biblical figures in the palace.
Sep 30
11:30 AM
3:30 PM
7:30 PM
Oct 01
N/A
Oct 02
N/A
Oct 07
11:30 AM
3:30 PM
7:30 PM
Oct 08
N/A
Oct 09
N/A
Oct 12
N/A
Oct 14
11:30 AM
3:30 PM
7:30 PM
Oct 15
N/A
Oct 16
N/A
>
Top Pick
We are confident you and your family will enjoy this top pick.
An unforgettable afternoon or evening on Table Rock Lake awaits you with one of the Showboat Branson Belle Lunch & Dinner Cruises.
Sep 30
12:00 PM
4:00 PM
8:00 PM
Oct 01
N/A
Oct 02
N/A
Oct 07
12:00 PM
4:00 PM
8:00 PM
Oct 08
N/A
Oct 09
N/A
Oct 14
12:00 PM
4:00 PM
8:00 PM
Oct 15
N/A
Oct 16
N/A
>
Theater and Plays: Watch this timeless "story of the Ozarks," where you can clap your hands, stomp your feet and swing your partner during a square dance at intermission. The Shepherd of the Hills Outdoor Drama provides fun and family-friendly entertainment that guests will enjoy time and time again. The show lasts approximately 2 hours and 45 minutes, features live animals, and showcases local actors and actresses. The Shepherd of the Hills story tells the tale of the rugged Ozarks as it was in the 1800s. This historic show is sure to impress with its authentic and lovable characters and immersive plot.
<
Sep 29
N/A
Oct 01
N/A
Oct 02
N/A
Oct 04
N/A
Oct 06
N/A
Oct 08
N/A
Oct 09
N/A
Oct 11
N/A
Oct 13
N/A
Oct 15
N/A
Oct 16
N/A
>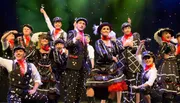 At the King's Castle Theatre's Anthems of Rock presentation, enjoy outstanding Branson, MO tribute show entertainment. Experience a group of brilliant local musicians performing the inspiring, crowd-pleasing hits of rock music's greatest legends. You'll be transported back to the days of nostalgia and classic rock music, whether you recall stomping on the football stands to 'We Will Rock You' or dancing to 'I Don't Want to Miss a Thing' at your prom. Even if you haven't been a fan of rock 'n roll for a long time, this high-energy show will have you tapping your feet, making it ideal for families and audiences of all ages.
Final Year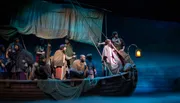 Experience the wonders of Branson's theatrical industry with a trip to see JESUS at Sight & Sound. Brought to life right before your very eyes, this intriguing show follows the life story of Jesus. The show delves into his life as a carpenter's son and then onward to the miracles that he performed and later his crucifixion and sacrifice of himself for the sake of our sins. The production is produced by a well known company that has brought the Bible to the stage for literal decades. This family owned and operated theatre venue has also taken Branson by storm, offering up some of the best productions you have seen.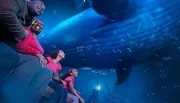 Jonah Sight and Sound Theaters Bransons is a place that entertains people of all ages young and old. One of the most famous productions that have taken place is called Jonah which has delighted an audience of people.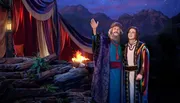 Prepare to bring the family to one of the most awakening and moving creations that the Ozarks has ever observed. The Joseph at Sight and Sound show makes certain to dazzle with its unique melodic scores and that's just the beginning!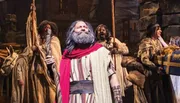 Families traveling can enjoy the complete story of Moses at Sight and Sound Theatres in Branson for a full-spectrum and colorful portrayal of what it was like not only for Moses, but his family, and for the multitude of ark animals.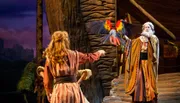 Enjoy theater and play culture in Branson, MO with Noah the Musical at Sight & Sound Theatres. This exciting production features original music and script, live actors and even live animals! This extraordinary venue has prided itself on providing top-notch entertainment and fun to visitors of all ages. With a state of the art sound system, beautiful costumes, dazzling displays, and even live animals, you will be whisked away alongside Noah for the journey of his lifetime as he gathers all the creatures of the earth to achieve God's will. This Biblical production is perfect for the entire family, so be sure to make it part of your Ozark Mountain Region getaway. You and your loved ones will have an amazing time!
Get out and enjoy an amazing time in Branson, MO with tickets to Once Upon a Fairytale. With this experience, visitors will be able to hum along with Disney songs and have a blast in Branson, MO.