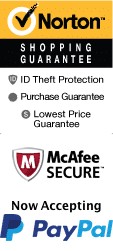 Queen Esther at Sight & Sound Theatres Branson
Location: Sight & Sound Theatres, 1001 Shepherd of the Hills Expy Branson, MO 65616
1-800-987-9852
Chat Now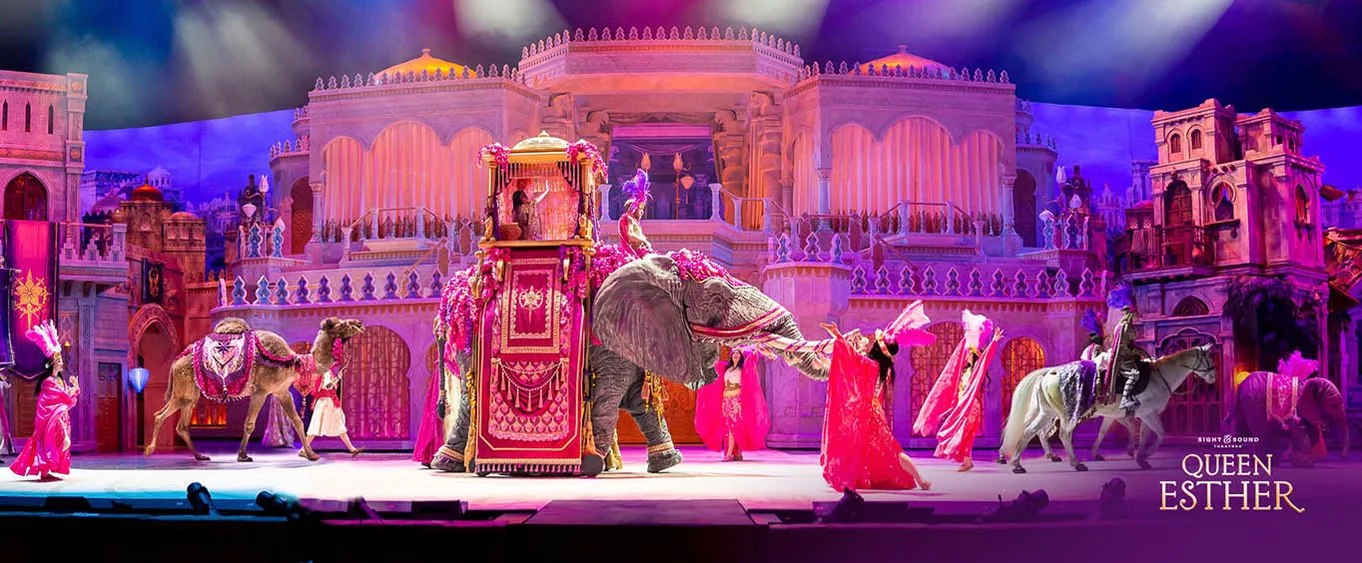 The brand new Queen Esther performance heading to Sight and Sound Theatres in 2023 lives up to the venue's reputation for producing magnificent and wonderful Biblical productions. With all of the visual elements and live animals that embody a Sight and Sound presentation, the show is sure to delight. Visit Branson to see this outstanding show and see the struggles and life of Queen Esther in 2023 when you book tickets!
About the Plot of the Show: Discover Queen Esther's Journey Through A Captivating Script, Live Animals, and an Original Music Score!
Derived from the Old Testament, the story of Queen Esther is a riveting one. Visitors will be awestruck as plot twist after plot twist keep them glued to their seat as original scripts and music come to life to reveal the story of Esther. The events take place in the opulent Persian Empire, which is as dangerous as it is beautiful. Enter Esther, an ordinary girl who is suddenly whisked away to the Persian Palace where she must begin a new life of royalty. Of course, there are plenty of risks and hardships she must endure along the way, testing her faith and resolve. As Esther experiences challenges she never could have imagined for herself while wearing her new crown, watch as she relies on God to guide her to her destination and sustain her through the difficulties.
When Esther is selected to be a candidate for the position of Queen of the Persian Empire, she must leave her ordinary life behind and learn to deal with the perils of a life in the palace that is filled with treachery, risk, and decadence. Esther must learn to trust in God's grand plan and recognize that He has arranged every moment of her life and given it significance within His own judgments. This involves protecting her secret from the 'Snake in the Garden,' Haman, and the other Biblical figures in the palace.
This entrancing plot comes to life with all of the elements that make a Sight & Sound Theatre production so special. With live animals, original musical scores, stunning costuming, and a heartfelt script that will leave attendees with new inspiration and faith in their own lives, the show is certain to impress. It comes from the captivating storytelling capabilities of Producer/Director Dan Deal and Assistant Producer/Writer Kristen Brewer.
About the Live Animals at Sight and Sound: See Horses, Camels, and even an Elephant!
Sight and Sound brings each Biblical journey to life through a variety of captivating elements. Perhaps one of the most thrilling aspects of a Sight and Sound Theater show is the usage of live animals in every production. During the show, guests will be able to marvel at a variety of animals including horses, camels, and even an elephant. All of the animals are housed onsite and are taken care of by professional caretakers. These well-trained animals are certain to be the highlight of the show!
About Sight and Sound Theatres: Renown as One of the Best Theaters in the Country, Sight and Sound Brings Some of the Best Productions to the Stage.
Whether you visit the Lancaster location or the Branson MO location, each show at the Sight & Sound Theatres is sure to impress. Every year, the famed venues draw in hundreds of thousands of visitors to its doors. With a reputation of being one of the most elaborate and entertaining theaters in the country, Sight & Sound brings Biblical events to life before your very eyes through its original scripts, music scores, pyrotechnics, 3D video presentations, impressive sets, talented live actors, and so many intricate details that breathe life into the Bible. Some of the past shows include the likes of Jonah and Noah, and the new Queen Esther show of 2023 has the same flair, authenticity, and magnificence that makes the theater so special.
See Queen Esther on your next trip to the Ozarks for amazing entertainment in Branson, Missouri and a powerful message of faith and bravery! Purchase your tickets right away to witness Queen Esther in all of its magnificent splendor, complete with the authentic Biblical text, a gripping storyline, a compelling narrative, and masterfully-crafted musical compositions. It will undoubtedly be one of Branson's most thrilling and unforgettable productions!
Reviews

LeAnn Kluender
Bricelyn, MN
✓
Verified Traveler
We have seen several of their plays. All have been excellent. A must see for us.

Derrick Young
Jacksonville, FL
✓
Verified Traveler
"We had a wonderful experience from parking to departure."
We had a wonderful experience from parking to departure. No seat is a bad seat and the cast is highly talented.

Ann Aldridge
Woodway, TX
✓
Verified Traveler
"The production was beyond anything I'd ever experienced before!"
The production was beyond anything i'd ever experienced before! Not only was the stage awesome on all 3 sides, it was used so well by the actors and animals. Every single performer was top notch, and the costumes were gorgeous. I'd love to know how the horses and people who went up the theatre's aisles got back to the stage area so quickly! And the elephant! Wow! I must say that the management of the bathroom line was wonderful. Even though it was long, it moved quickly.

Kendall Rachuy
Sioux Rapids, IA
✓
Verified Traveler
The shows that this theater puts on are the most amazing things you'll ever see. The show alone is worth the 8 hour drive that we took just to see it. It is a must see if you were in branson.
Frequently Asked Questions for Queen Esther at Sight & Sound Theatres Branson:
Approximately how long is the Queen Esther at Sight & Sound Theatres Branson?

The show lasts approximately 2.5 hours.

In what theater is the show held?

It is held at Sight & Sound Theatres in Branson, MO.

What is the length of intermission at Queen Esther at Sight & Sound Theatres Branson?

Intermission lasts approximately 15 minutes.

What type of parking do you have?

Parking is free.

What is the dress code?

Dress code is casual.

What amenities are available?

There is a gift shop onsite.

Is photography & video recording allowed?

No. Visitors can choose to purchase a copy of a live recording of the show.

For what ages is Queen Esther at Sight & Sound Theatres Branson appropriate?

Great for all ages!
Book Now!