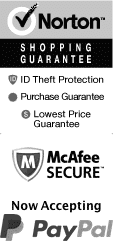 Things To Do In Branson, MO In January
Things To Do In Branson, MO In January, including Branson's Christmas Wonderland, Pierce Arrow Shows, WhoDunnit Hoedown A Murder Mystery Dinner Show.
Top Things To Do In Branson in January
Jan 1, 2024
to
Jan 31, 2024
Branson Coaster
Schedule

January is an excellent month to visit the Branson Coaster in Missouri. This weather-resistant, double-alpine coaster thrives even in winter's chill, offering an action-packed, scenic journey through the frosted Ozark landscapes. Experience a unique downhill-then-back-up ride, where you control the speed, enhancing the thrills and excitement. Low tourist turnout in January ensures lesser queues, giving you more time to enjoy the multiple rides through the enchanting snow-kissed woodlands. A winter adventure awaits you at the Branson Coaster!
Jan 1, 2024
to
Jan 27, 2024
WhoDunnit Hoedown A Murder Mystery Dinner Show
Schedule

January is the perfect time to immerse yourself in the WhoDunnit Hoedown Murder Mystery Dinner Show in Branson, MO. With the cool winter air still lingering, cozying up with a delicious meal while watching a thrilling murder mystery unfold is the ideal way to spend an evening. The hilarious cast of characters will keep you entertained throughout the show, and the interactive experience will have you on the edge of your seat. Don't miss out on this exciting activity during your visit to Branson in January!
Branson's Christmas Wonderland
Schedule

Jan 1, 2024
to
Jan 6, 2024
Dolly Parton's Stampede Branson
Schedule
January is a great time to visit Branson, MO. When you are out and about in the Ozarks, be sure to head out to see Dolly Parton's Stampede, one of the most famous dinner shows in the country. Not only will you be treated to an entertaining show featuring horse trick riders, dancers, and original music, but you will also be able to dine on a delicious homestyle meal to top the evening off.
Amazing Acrobats Of Shanghai featuring Shanghai Circus
Schedule
Visiting Branson's Amazing Acrobats of Shanghai in January is a great way to kick off the new year with a mind-blowing show that's sure to leave your jaws dropped. During this winter month, the theater has fewer crowds, meaning you can enjoy a more intimate experience with the performers. Plus, the show is an indoor activity, which is ideal for the colder winter temperatures. With stunning acrobatics, colorful costumes, and beautiful music, Amazing Acrobats of Shanghai is the perfect winter activity to warm up your soul.
Jan 6, 2024
to
Jan 29, 2024
Redneck Comedy Bus Tour Branson, Mo
Schedule

January is an excellent time to visit Branson and experience the Redneck Comedy Bus Tour. The tour bus provides warmth and comfort during the winter weather while showcasing the unique and hilarious humor that redneck culture is known for. The tour covers Branson's iconic landmarks, providing tourists with a fun and entertaining ride around the city. In January, the weather is pleasant, the crowds are thin, and the streets are calm, making it an ideal time to enjoy this unforgettable tour.