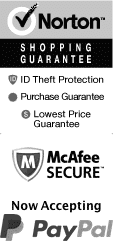 Things To Do In Branson, MO In January
Things To Do In Branson, MO In January, including WhoDunnit Hoedown A Murder Mystery Dinner Show, Pierce Arrow Shows, The Haygoods Branson.
Top Things To Do In Branson in January
Jan 1, 2024
to
Jan 27, 2024
WhoDunnit Hoedown A Murder Mystery Dinner Show
Schedule

January is the perfect time to immerse yourself in the WhoDunnit Hoedown Murder Mystery Dinner Show in Branson, MO. With the cool winter air still lingering, cozying up with a delicious meal while watching a thrilling murder mystery unfold is the ideal way to spend an evening. The hilarious cast of characters will keep you entertained throughout the show, and the interactive experience will have you on the edge of your seat. Don't miss out on this exciting activity during your visit to Branson in January!
Hamners' Unbelievable Magic Variety Show
Schedule

January can be a little bleak sometimes, which makes it a good time to grab the family and head out to enjoy a family-friendly variety show. Hamners' Unbelievable Variety Show Theater showcases a variety of amazing entertainers and performances that include mind-bending illusionists, vocal impressionists, and aerial acrobatics. If the family can not agree on what type of show to see, no worries because there is something for everyone and all shows are appropriate for all ages. From illusionists to comedians and many other amazing performers, the family variety show will be enjoyed by all. A great sound system and special effects add a level of excitement to all the shows. The spacious theatre will comfortably seat over 600 guests, has free parking, and a concession stand for grabbing a snack before or after the show. After the show, the audience is invited to meet and greet all of the performers.
Jan 6, 2024
to
Jan 29, 2024
Redneck Comedy Bus Tour Branson, Mo
Schedule

January is an excellent time to visit Branson and experience the Redneck Comedy Bus Tour. The tour bus provides warmth and comfort during the winter weather while showcasing the unique and hilarious humor that redneck culture is known for. The tour covers Branson's iconic landmarks, providing tourists with a fun and entertaining ride around the city. In January, the weather is pleasant, the crowds are thin, and the streets are calm, making it an ideal time to enjoy this unforgettable tour.
Jan 2, 2024
to
Jan 31, 2024
Hollywood Wax Museum
Schedule
January is the perfect month to visit the Hollywood Wax Museum in Branson, Missouri. Beat the crowds and enjoy a closer look at the well-crafted wax figurines that make up this incredible exhibition. Pose for pictures with your favorite Hollywood legends, from Marilyn Monroe to Tom Cruise, without having to wait in long lines. The temperature outside might be chilly, but inside the museum, you'll find yourself transported to a world of entertainment, glamour, and awe-inspiring wax replicas.
Amazing Acrobats Of Shanghai featuring Shanghai Circus
Schedule
Visiting Branson's Amazing Acrobats of Shanghai in January is a great way to kick off the new year with a mind-blowing show that's sure to leave your jaws dropped. During this winter month, the theater has fewer crowds, meaning you can enjoy a more intimate experience with the performers. Plus, the show is an indoor activity, which is ideal for the colder winter temperatures. With stunning acrobatics, colorful costumes, and beautiful music, Amazing Acrobats of Shanghai is the perfect winter activity to warm up your soul.
Jan 1, 2024
to
Jan 31, 2024
WonderWorks Branson
Schedule
Visiting WonderWorks in Branson, Missouri is a must-do activity for any traveler seeking something fun and unique. January is the perfect time to visit, with fewer crowds and shorter lines, allowing for easier access to the interactive exhibits and attractions. The indoor amusement park also provides a great escape from the winter cold, and the perfect opportunity for families or groups to bond and create unforgettable memories. Visitors can experience everything from a bed of nails to a 360-degree virtual rollercoaster, making WonderWorks in Branson an unparalleled adventure.