Legends in Concert
Location: Dick Clark's American Bandstand Theater, 1600 HWY 76 Branson , mo 65616 |
1-800-717-1905

This pioneer of tribute shows, Legends in Concert, features talented celebrity impersonators who transform themselves into the most beloved musicians of all time.

Details

The show lasts approximately 2 hours.

Appropriate for All Ages

Handicap Seating Options Available: Wheelchair Seating, Aisle Seating, Limited / No Stairs Seating

Neither Cameras nor Video Cameras are Permitted

Restaurant and Gift Shop On-site

View Schedule

View Menu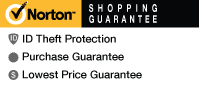 Description
You will find yourself singing along to crowd favorites from Kenny Chesney and Taylor Swift, or oldies like Aretha Franklin and Patsy Cline. The lineup changes often, so there is always something new going on. Luckily, Elvis fans can rejoice, because he performs all year round.
Whether you've been a fan of these mega stars from their first records, or you never got the chance to see 'the real deal', Branson's Legends in Concert will make you feel like you're seeing your favorite stars.
The impersonations are on point, with grand makeup, costuming, and hairstyles. The actors are all well-versed in playing their roles, and it will have you feeling like you are seeing these stars live and in person.
So don't miss out on seeing some of the biggest stars in Branson with the Legends in Concert series.
2016 Lineup
Spring (February 5 to May 17)
Johnny Cash, Tina Turner, Michael Jackson(2/5 to 4/30), Michael Buble(5/1 to 5/17), The Blues Brothers, and Elvis.
Summer (May 19 - September 6)
Johnny Cash, Taylor Swift (6/1 to 8/15), Martina McBride (8/16 to 9/6), Kenny Chesney, Michael Jackson, The Blues Brothers, and Elvis.
Fall (September 8 to October 31)
Barry White, Marilyn Monroe, Alan Jackson, The Blues Brothers, and Elvis.
Winter (November 1 to December 31)
Frank Sinatra, George Strait, Adele, The Blues Brothers, and Elvis.
Options:
Legends in Concert
Available 5/5/2016 until 12/30/2016 View Detailed Schedule
Includes admission to the Legends in Concert.
Absolutely a great show for the entire family. My teens even enjoyed the show eventhough some of the acts were way before their time. Well worth the time and money. Will see again if we ever get a chance!!!
This show was great, all of the performers were wonderful. Michael jackson was actually a good dancer, i honestly didn't expect that caliber. The only thing i would change is that i wouldn't put patsy cline right after michael jackson it was just to drastic of a change. But overall this was a great show!
This was one of the best shows we saw during our trip to branson. Not only did they sound like the legend but most really looked like them. We loved the music!!! The next time we are in branson, we will try to go to this show again. It is worth seeing time after time.
-- Marilyn Gregory - Austin, Texas


MOST POPULAR THINGS TO DO
IN BRANSON MISSOURI