Haygoods
Click for More Information

Exclusive Online Offer: Buy 1 Get 1 Free
(Must purchase in advance online or toll-free at 1-800-987-9852)
Location: Clay Cooper Theater in Branson MO, 3216 W 76 Country Blvd Branson , MO 65616
1-800-987-9852
Description
Haygoods Photos (14)
Customer Photos (25)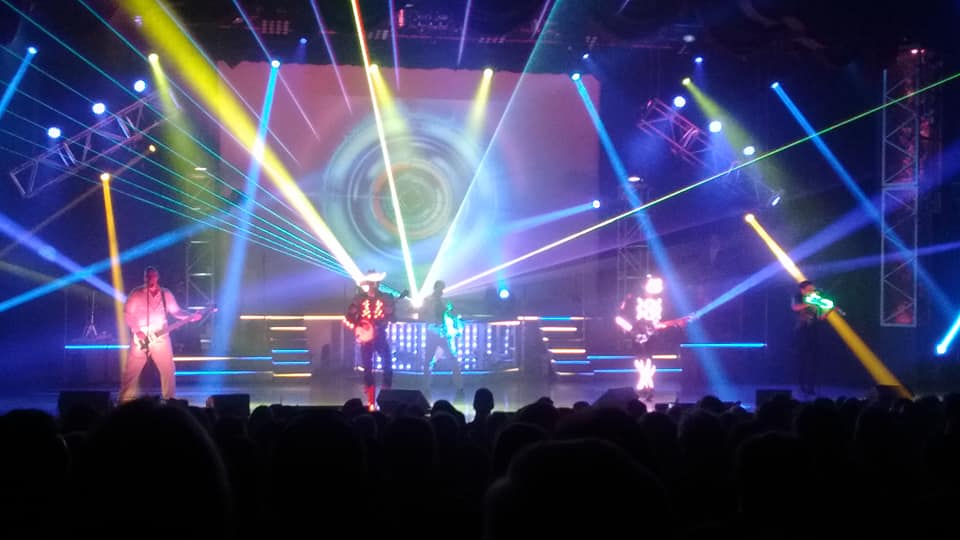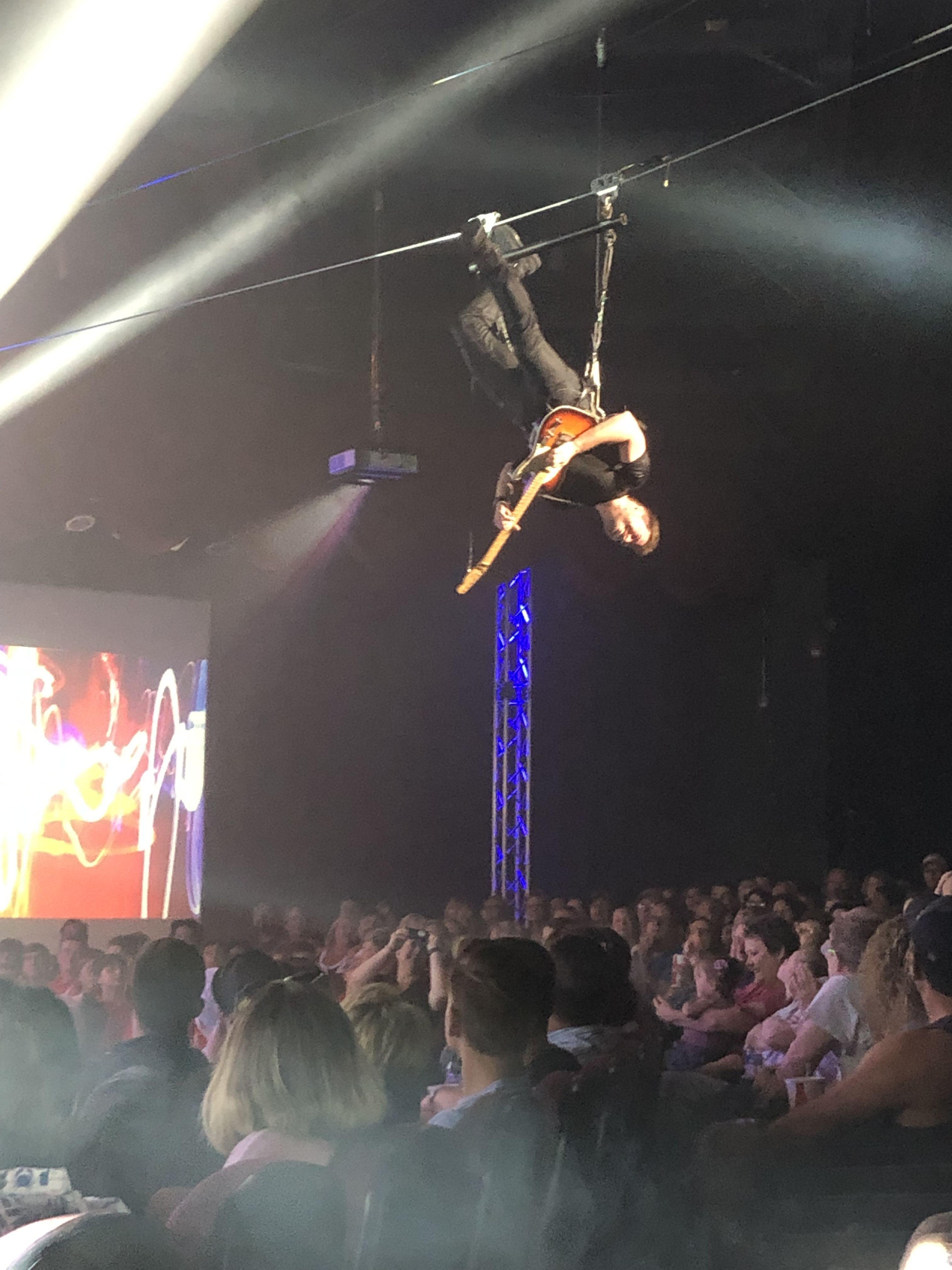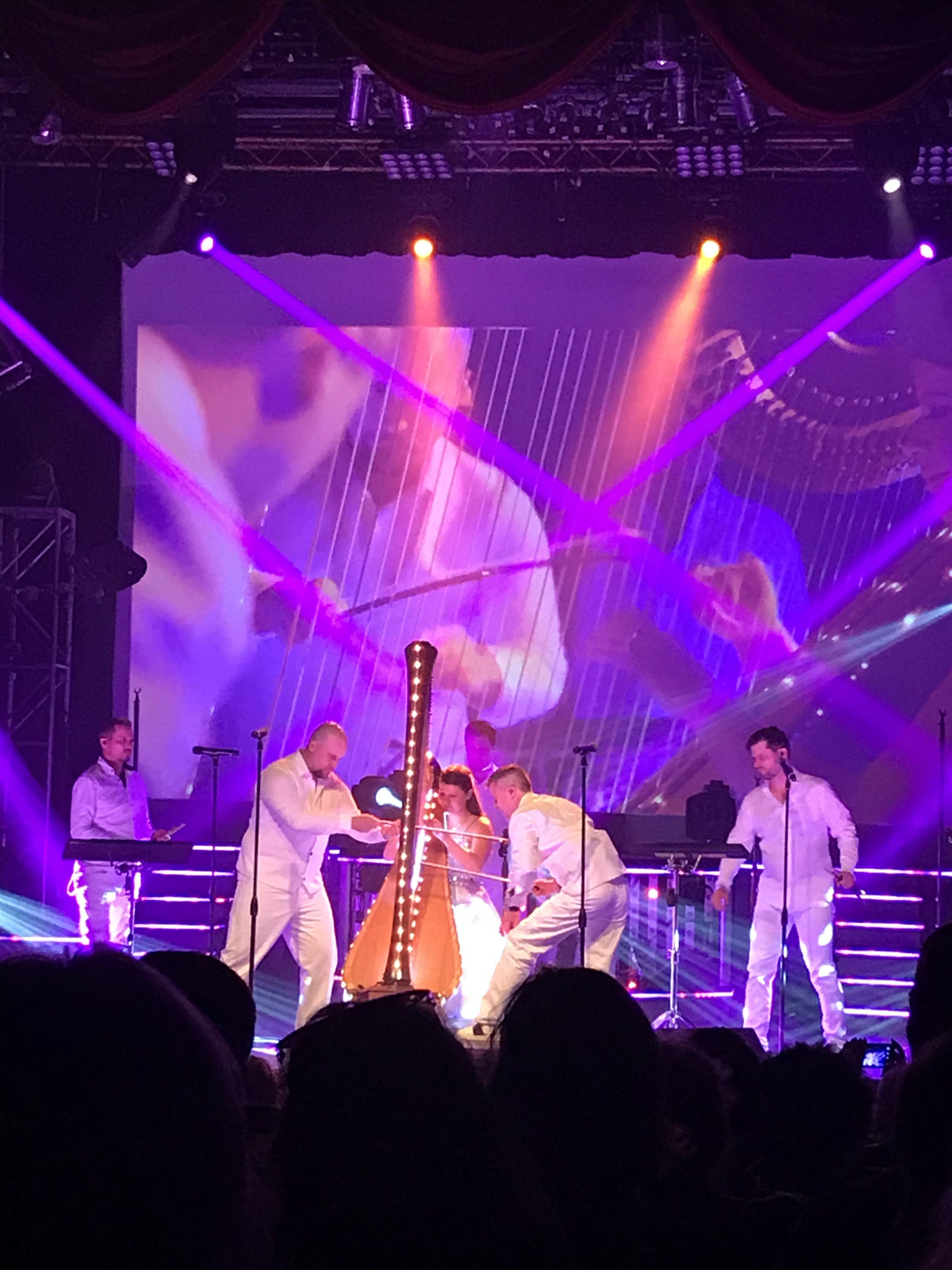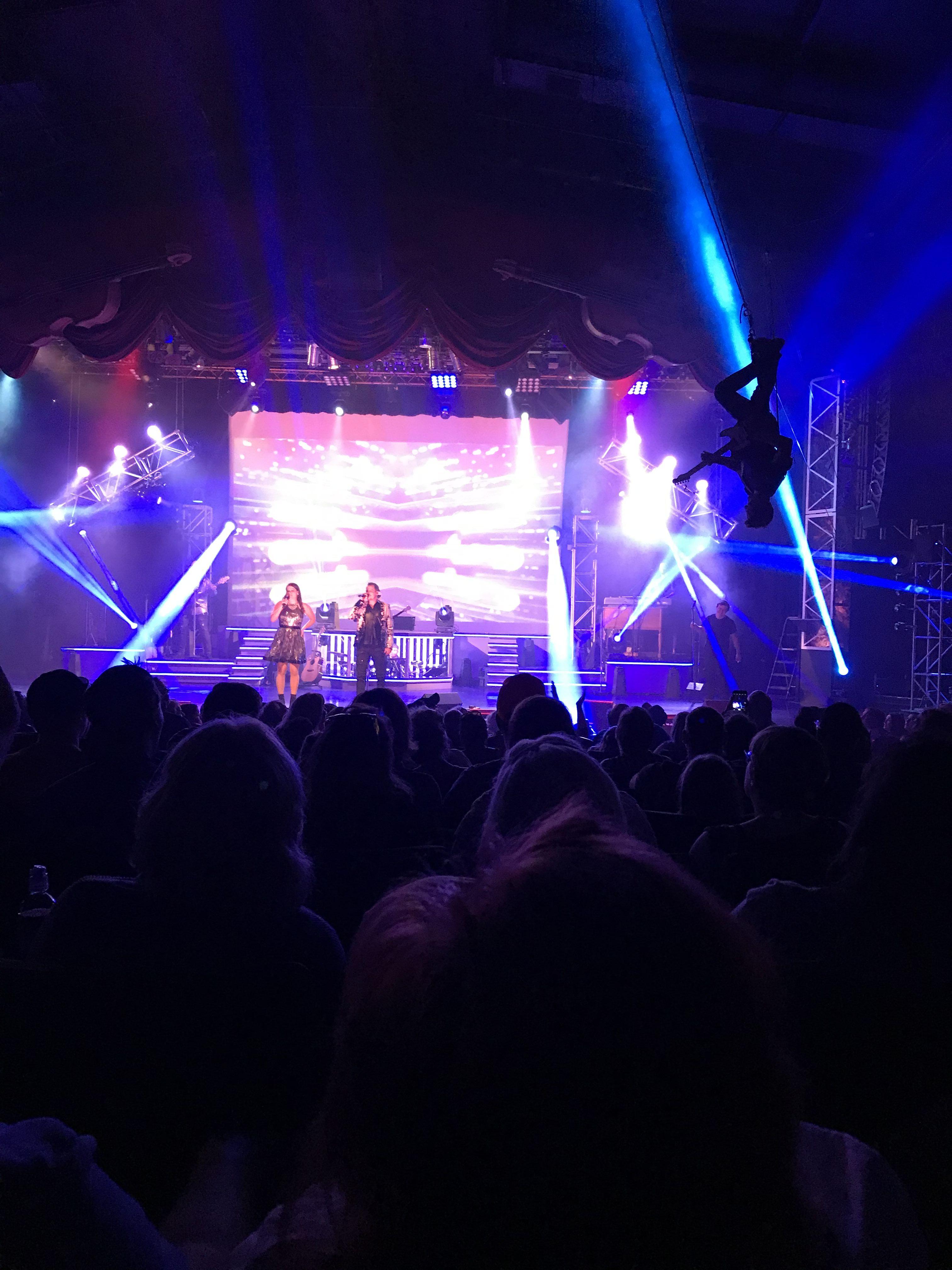 The Haygoods, comprised of five spirited brothers and one vivacious sister, this amazing performance has been turning Branson audiences into Haygoods fans for nearly two decades with their superb combination of musical talent and showmanship. Branson has seen this family grow and develop into astounding performers that bring thousands of visitors to Branson each year. Experience this classic Branson show live and in person to see an electrifying stage presentation in Branson, MO.
Whether you've seen them before or not, you'll definitely want to experience this family of entertainers. You'll find a show that will please both the ears and eyes and is sure to entertain the entire family. The Haygoods' show is entirely unique and they truly bring fantastic energy and fun to all who watch this production. This group is known for their beautiful harmonies grouped with grand costuming, fun and energetic choreography, and special effects and visual effects including a laser light show and pyrotechnic features. These special effects truly make the show an amazing performance! Each member of this group is multi-talented, and between the six of them, they can play more than twenty different instruments.

As well as being talented in a variety of instruments, the Haygoods also captivate with a variety of musical styles. Whether fans enjoy country rock vibes, classic country music, or want to sing along with their favorite pop artists, there is something new and fresh each night!
About the Haygoods
It is definitely easy to say that musical talent runs in the blood of the Haygoods family! Their story is a unique one. Each of these performers began playing music and singing at a young age, forming what is one of the most famous Branson shows ever. They began performing at Silver Dollar City together in 1993 where they went on to perform more than 6,000 shows and become the park's best-rated show in its history. From there, in 2001, the family opened their very own show. This feat gave the group the proud title of youngest performing family to have their own show on the famous 76 Strip. Though the first season was not easy on the group, they persevered and only pushed harder for their success, adding choreography and more modern music. They also took to Youtube and the studio to create their own original music, releasing an album entitled 'Leaving It All Behind' in 2010. That album sold more than 100,000 copies!
The Haygoods have toured all across the country and the world. One of their best-selling tours took place in China where they played 30 different shows. Back in Branson for the 2012 and 2013 season, they brought that success back to the Ozarks selling out their shows throughout the next few years. They have only gotten better, honing their craft and show to create the best entertainment experience in Branson! Each sibling has a unique set of skills that come together through various musical styles and sound to create an unforgettable performance that all ages can enjoy.
About Timothy Haygood
Timothy is the eldest Haygood sibling and the driving force for the group. Timothy began taking violin lessons at an extremely early age. At only five years old, he had dreams to play music, and he stuck to them. After mastering the violin, he went on to learn the mandolin, banjo, acoustic guitar, and vocals. He also dips his toe into comedy and mountain dancing.
About Patrick Haygood
Patrick is the second oldest Haygood brother, and he is just as talented as the rest of the clan! Patrick can play a variety of instruments, including the marimba, keys, violin, drums, and harmonica. He also tap dances and choreographs tap numbers as well as runs the finances behind the scenes. This family man is sure to be a crowd favorite!
About Michael Haygood
The youngest of the brothers, Michael is also the most adventurous! This talented performer is bursting with high energy which truly comes out through his music and personality on a state of the art stage. Not only does he play guitar, but he is also the mastermind behind all the crazy special effects and stunning visual effects that go on during a Haygoods show. This daredevil turned guitarist is sure to delight with his amazing vibe and signature LED suit.
About Matthew Haygood
Matthew Haygood is an extremely talented performer. He keeps the beat on track by playing the bass, and he also sings. Though he is one of the more lowkey of the performers on stage, Matthew has gone on to release an album of his own original music and wrote, 'I Have Seen the Light', a duet song with his brother, Shawn. He continues to create music and update his Youtube channel when he isn't out enjoying the Ozarks.
About Dominic Haygood
The emcee voice of the Haygoods, Dominic is known for his big personality and comedy. He is truly a jack of all trades, dipping his toe into everything from singing to fiddle playing to comedy routines. You definitely will know when Dominic is in the house because his personality is huge - and also because he's never once missed a show. You will see this comic backflipping and playing the saxophone, shredding on a fiddle solo, and entertaining.
Did you know that Catherine Haygood, the only girl in the group, plays the most instruments out of the family?
About Catherine Haygood
As the only female in a band of brothers, Catherine 'Cat' Haygood truly brings her own unique essence to the show. Of the group, she plays the most instruments and is talented in saxophone, guitar, harp, drums, violin, and vocals. She practically grew up on the stage, and because of this, she has a fine-tuned craft that you won't find in any other performer in Branson.
As well as offering fun through their regular season, the Haygoods also put on an incredible Christmas show complete with your holiday favorites and classic high energy Haygood music and dance.
The Haygoods are some of the most talented and beloved performers in Branson, so you definitely do not want to miss out on seeing this excitement live. Their fans see them time after time, with something new to look forward to with each show. They've performed for more than six million people and sold out 75 of their shows last season, so be sure to grab your tickets quick! The Haygoods play at the Clay Cooper Theatre.
Frequently Asked Questions for Haygoods:
Approximately how long is the The Haygoods?

The Haygoods Show is about 2 hours long.

In what theater is the show held?

This show is held at the Clay Cooper Theatre.

Do the performers of the The Haygoods sign autographs and meet the audience after the show?

Yes, the Haygoods do a meet and greet after the show.

What is the length of intermission at The Haygoods?

Intermission is approximately 15 minutes.

What type of parking do you have?

Parking at the Haygoods show is free.
Reviews
4.7 |
585 reviews
Robert Krusemark
MN
✓
Verified Traveler
This family is our all time favorite. We have seen them twice, and plan on going to their show every time we come down to branson. They are such a blessing.
Dr. Earl and Marie Arnold
Richland. Mo
✓
Verified Traveler
The best and freshest show in branson. Lively music, professional presentation, great energy and the best of the best in harmony. Your access to performers for conversations and interaction is a guarantee. This program is the best of the best. Together with soji it is the greatest show you will ever see. Don't miss it.
Charles Smith
MD
✓
Verified Traveler
"We loved the Haygoods."
We loved the haygoods. 6 brothers and 1 sister. I have never seen so much talent in one family. The show had great variety and they just added something new at the end of the show that was totally awesome. Would go there again and again.
Shannon Boone
Brentwood, Tennessee (TN)
✓
Verified Traveler
The show was cheesy at times, but overall entertaining and enjoyable. The mixture of musical genres, plus engaging special effects made the show fun for all ages!
Book Now!
Exclusive Online Offer: Buy 1 Get 1 Free