Book Branson, Missouri Variety Show Tickets Online
You don't have to choose one type of show because you can get the best of all of them through Branson's variety shows. A mixture of comedy, dancing, music, and more, these productions blend the talents of their cast to create the perfect concoction of entertainment. There will be something for every member of your group or family to enjoy in these variety performances.
Special Offer: Buy 1 Get 1 Free
Click Here for More Information





The Amazing Acrobats Of Shanghai show is one of the most breathtaking experiences Branson Missouri has to offer. Check out the fantastic feats of strength and the skillful acrobats as they fly across the stage and perform awe-inspired stunts for your enjoyment.
Aug 17
10:00 AM
3:00 PM
8:00 PM
>
Special Offer: Buy 1 Get 1 Half Price
Click Here for More Information





Singing titles that include "Danny Boy" and "Twist and Shout", Dublin's Irish Tenors present an outstanding Musical Show offering both traditional and modern fare; the evening includes several numbers from the popular Canadian female vocalist group, The Celtic Ladies.
Available 66 days between Aug 15, 2018 & Dec 13, 2018
View Schedule
Fans from all over the world have come to watch this hilarious two hour show family show. Guests are welcome to bring their own cameras and shop the gift shop that is on site.
In the oldest of all of Branson's variety shows, the Baldknobbers play tunes and get into comedic hi jinx that will make the whole family laugh and will not make anyone blush.
Come see an act that puts on amazing variety shows and has been doing it in Branson for more than 15 years, and you will be glad to be in this quartet's audience.
Available 100 days between Aug 15, 2018 & Dec 29, 2018
View Schedule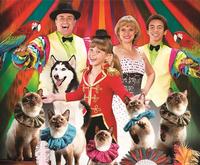 There are pets in this variety show that have talents you might not expect ranging from birds that sound like they are singing to dogs that balance items on their nose and ride bikes.
Available 61 days between Aug 16, 2018 & Dec 31, 2018
View Schedule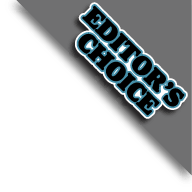 Known as one of the best variety shows, watch as they put on a professional show that includes expert musicians and actors, you must come see a Grand Jubilee performance soon!
The Sons of Britches entertains crowds with their hillbilly chic style of music that includes many different styles including rock, Cajun, zydeco, country, and bluegrass, as the audience is encouraged to sing along.
Available 83 days between Aug 20, 2018 & Dec 15, 2018
View Schedule