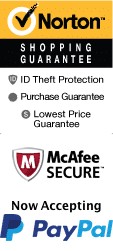 Pierce Arrow Shows
Click for More Information

Exclusive Online Offer: Buy 1 Get 1 Free
(Must purchase in advance online or toll-free at 1-800-987-9852)
Location: Pierce Arrow Theater, 3069 Shepherd of the Hills Expwy Branson , MO 65616
1-800-987-9852
Chat Now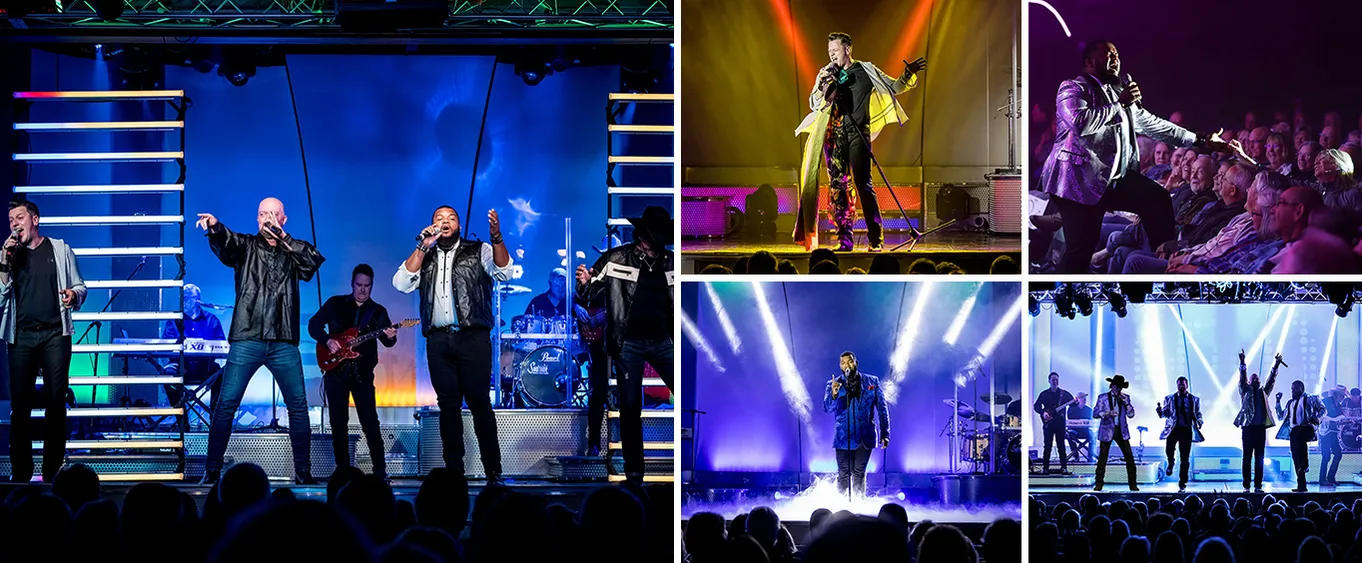 Join the Pierce Arrow Quartet for the most ambitious and electrifying Pierce Arrow variety show yet at their theater in Branson!
The Pierce Arrow show features tons of funny antics and amazing music. The show is known for award-winning comedy and has sold over millions of tickets! Pierce Arrow strives to be one of the best family-friendly shows in the Branson area and it is known to be one of the leading shows in the area. The show features great music with uplifting gospel and hilarious comedians. The 2-hour show guarantees to be full of laughs for the whole family, and the theater will amaze with some of Branson's most elaborate lighting and staging, that also includes a moving stage with unparalleled special effects. Throughout the years, these professionals have performed in front of millions of people in a truly home-grown Ozark style production.
The Quartet includes Michael singing baritone, Dan Britton singing bass, Travis Sprat singing lead vocals, and Tony Turner singing tenor making for a show filled with awe-inspiring professional talent. According to the Guinness Book of World Records the show includes the world's lowest bass singers and with amazing harmonies and expert entertainers who make sure to give you a show with it all! These amazing performers have been praised for their many accomplishments and talents both together and separately. They have opened for President George W. Bush, Sarah Palin, shared the stage with Jay Leno, became finalists on American Idol, appeared on the Bob & Tom Show, and so much more amazing achievements!
Wholesome and impressive entertainment awaits audiences of all sizes and ages when they head out to see the amazing Decades music show, where you can catch some of the best singles from numerous decades, spanning back to the 1950's. Filled with high energy and spectacular voices to perform some of your favorite hits, right on stage!
This production will be a completely different type of show than you have experienced before! Combining music and comedy, you can catch one of the best shows to hit the stage in the Branson this year! Kick back and relax as you are taken along for the night of your life! Pierce Arrow has long been a Branson favorite, with showmanship and experience that combine to create an unforgettable evening. Do not miss out!
About Comedian James Shipley
As the comedian in the Decades show, James Shipley is sure to bring laughs to all who watch! This talented performer is known for side-splitting humor which he performs hundreds of times per year at the Pierce Arrow Theater. He also is talented in singing and acting and has even appeared in the television show My Name is Earl.
About Pierce Arrow Country:
Focusing on some staple Country, we hit everything from classic to modern top hits with a touch of Gospel. Featuring NEW clean award-winning comedy from 5-time Comedian of the Year, James Sibley. Don't miss out on these incredible and hilarious shows.
About Pierce Arrow Decades:
The Decades show is a musical experience that takes guests through the 60s, 70s, and 80s! It also features comedy, but the true star of the show is the popular hit songs.
Pierce Arrow Country delivers a truly memorable experience for all with great comedy, fabulous harmonies, and grade A entertainment.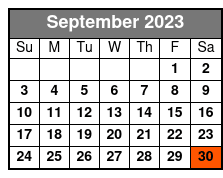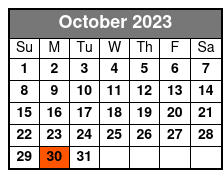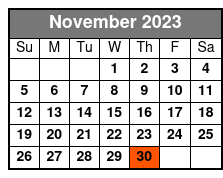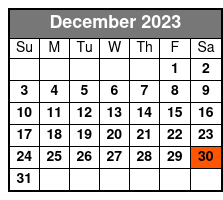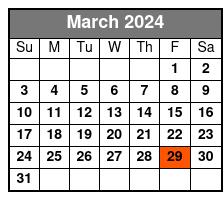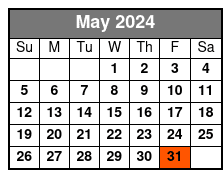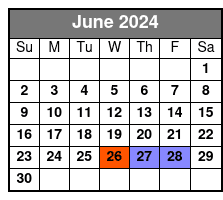 Options:
Decades Pierce Arrow
Available Now until 12/30/2024 View Detailed Schedule
Decades is sure to impress all ages. The experience lasts approximately two hours and includes an array of amazing musical hits all the way back to the 50s. This show not only stars the talented quartet, Pierce Arrow, but it also features the hilarious and clean comedy of James Sibley.
Pierce Arrow Country
Available 9/30/2023 until 12/21/2024 View Detailed Schedule
The Pierce Arrow Country show is an amazing reinvention of the classic Pierce Arrow Show. Enjoy an array of awesome music focusing on the hottest country hits. From the classic tunes you grew up with to the modern top hits that are topping the radio charts right now, this energetic show is sure to impress anyone with a love of the genre! The show also features hilarious family-friendly comedy from the ever-talented and funny James Sibley.
Reviews

Anita Schepers
Bland, VA
✓
Verified Traveler
Marvelous show very talented entertainers

Jennie Anderson
Custer, South Dakota
✓
Verified Traveler
"We would all recommend this show to people of all ages!"
Our family, including older teens, loved your show! The song selection and the talented vocalists and musicians were fantastic! The comedian was so entertaining. We would all recommend this show to people of all ages! The stage, lights, sound, and show provided an overall high-quality experience! A must see when in branson!!

Linda Vaughan
Forreston, TX
✓
Verified Traveler
"Never have I laughed so much"
I love this show, it it has great performances and their comedian is the very best i have ever seen. Never have i laughed so much or for so long as i did with him doing the preacher act. Incredible. Had a wonderful time.

Dotty Tysseling
Des Moines, IA
✓
Verified Traveler
Exceptional show. We liked it so well we went back to the evening show as well and will definitely go again on our next trip to branson. The patriotism and religious conviction of the entertainers was very well presented. The comedy was the best we've seen.
Frequently Asked Questions for Pierce Arrow Shows:
Approximately how long is the Pierce Arrow Show?

It is approximately 2 hours.

In what theater is it held?

Pierce Arrow Theater

What is the length of intermission at Pierce Arrow Show?

Intermission is approximately 15 minutes.

What type of parking do you have?

Parking is free at the theater.

Are alcoholic beverages served at Pierce Arrow Shows?

Yes. Alcohol is available for purchase at the concession stand.

What is the dress code?

Dress code is casual.
Book Now!

Exclusive Online Offer: Buy 1 Get 1 Free