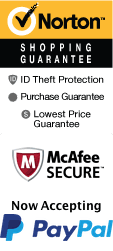 YOUR PEACE OF MIND IS OUR TOP PRIORITY
Should you need to cancel at any time, you have up to 48 hours from your vacation start date to do so for a 100% future travel credit.
Things To Do In Branson, MO In March
Things To Do In Branson, MO In March, including Reza Edge of Illusion Magic Show, Amazing Acrobats Of Shanghai featuring Amaze, Dolly Parton's Stampede Branson.

Top March Things To Do In Branson
Mar 13, 2021
to
Mar 31, 2021
JESUS at Sight & Sound Theatres Branson
Schedule
When planning a trip to Branson, MO, this March, make sure that the Sight& Sound Theatre's production of JESUS! is at the top of the must-see list. This production will have the entire family in awe as the life of Jesus unfolds on stage. Follow along with Jesus as he performs some amazing miracles, and turns nonbelievers into followers. Meet other important people in his life such as Mary Magdalene and Peter. The show's original script and music add to the show's originality. The amazing backdrop, sets, and beautiful costumes only add to the unbelievable experience. All this is accompanied by laser lights, pyrotechnics, 3D movie effects, moving sets, a state of the art sound system, and everyone's favorite, which are the live animals. The theatre does have a concession stand that sells light snacks, which are welcome in the theatre. After the show, make a stop at the gift shop for a souvenir.
Mar 3, 2021
to
Mar 31, 2021
Reza Edge of Illusion Magic Show
Schedule

Grab your friends and family and be prepared to be awed, to be captivated, to be mesmerized and so much more when you embark on the Reza Edge of Illusion Magic Show on your trip to Branson, Missouri! This attention-grabbing feature is truly magnificent for both the young and the old alike! You will be enchanted at the majestic Reza's spectacular performance that truly makes the audience feel as if they are a part of the magical act. You will be mystified from the magic, sitting at the edge of your seat with anticipation, and guaranteed to be filled with wonder as the audience around you "oh's and ah's" throughout the show! This fun and entertaining two-hour show is filled with fantastic illusions, surprising tricks, great pyrotechnics, and both state of the art lighting and surround sound too! Be spellbound in amazement as Reza performs his tricks right before your disbelieving eyes! After the show guests are also treated to a meet and greet with Reza and receive his autograph too!
Mar 5, 2021
to
Mar 30, 2021
Dolly Parton's Stampede Dinner & Show Branson
Schedule
Dolly Parton's Stampede Branson takes place in the Dolly Parton's Stampede Theater which is located at 1525 West 76 Country Boulevard in Branson Missouri. This is a great attraction for you and your family to see. It will keep you entertained from start to finish and you will not soon forget this wonderful performance. There is a pre-entertainment show that will take place before the main event so make sure that you get there early to see everything this show has to offer. This show has wonderful performances from the actors and the horses. This show will last about two hours and dinner is included in the price of each ticket. It's appropriate for all ages and it can accommodate guest with special needs because the arena is handicap accessible. No flash photography is allowed for the safety of the animals and the riders. There is a gift shop onsite for you to purchase souvenirs.
Mar 2, 2021
to
Mar 30, 2021
The Haygoods
Schedule

Five brothers and a sister comprise The Haygoods. They take the stage to sing songs that they find to be fun and that make the audience want to get up and dance. The group has been singing for about 20 years in Branson, delivering an exciting performance throughout the year. March is a good time for guests to view the show as the city isn't as crowded, which means better seats for the performances and an opportunity to possibly meet the members of the group. Costumes are often worn on the stage, and there is usually a stunning light show with bright colors and special effects to bring the audience into the show from all angles. There is also a laser show at many of the performances. Guests will be able to listen to a variety of genres from The Haygoods including country music selections, classic rock, and festive songs during the holiday season.
Mar 12, 2021
to
Mar 31, 2021
Amazing Acrobats Of Shanghai featuring Amaze
Schedule
This March bring your friends and family to the extraordinary Amazing Acrobats of Shanghai show in Branson, MO. This show will be unforgettable for your vacation this March with a performance by a real troupe and acrobatic performers. This incredible show will be located at the Mickey Gilley Grand Shanghai Theatre where you can see the amazing strength and impressive flexibility of these talented performers. You and your children can see spectacular stunts on stage like foot juggling, cool balancing tricks, yo-yo tricks, chair balancing, amazing aerial acrobats, bicycle tricks and even hula hooping, this will definitely be fun for the whole family where you'll get to see beautiful costumes and excitement with acrobats flying and flipping their way through the air. You and the whole family will be impressed with the state of the art sound system in the theater, the hand made costumes that give the performance dazzle before your eyes, head over to the gift shop right after the show to get souvenirs and original personalized gifts.
Mar 1, 2021
to
Mar 30, 2021
Legends in Concert
Schedule
March is a good time to shake off the winter blues and enjoy a concert filled with the best impersonators around. Whether introducing the kids to artists from the past or just enjoying a night out, the entire family will enjoy seeing favorites old and new. The impersonators are on point with their elaborate costumes and amazing hair and makeup. The artists have theatrical sets and have professional back up bands that make for an unforgettable performance. Be prepared to see artists such as Elvis, Johnny Cash, Frank Sinatra, and The Blues Brothers. You will be singing and dancing in your seat. The Legends in Concert brings in new entertainment, so check back often to catch a new show. Stop in the gift shop on the way out to get a souvenir to take home, and treat the family to a fun dinner before ending the fun night out on the town.
View all events occurring during your stay