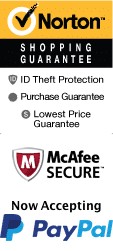 Redneck Comedy Bus Tour Branson, Mo
Click for More Information

Exclusive Online Offer: Buy 1 Get 1 Free
(Must purchase in advance online or toll-free at 1-800-987-9852)
2280 Shepherd of the Hills Expy Branson, MO 65616
1-800-987-9852
Chat Now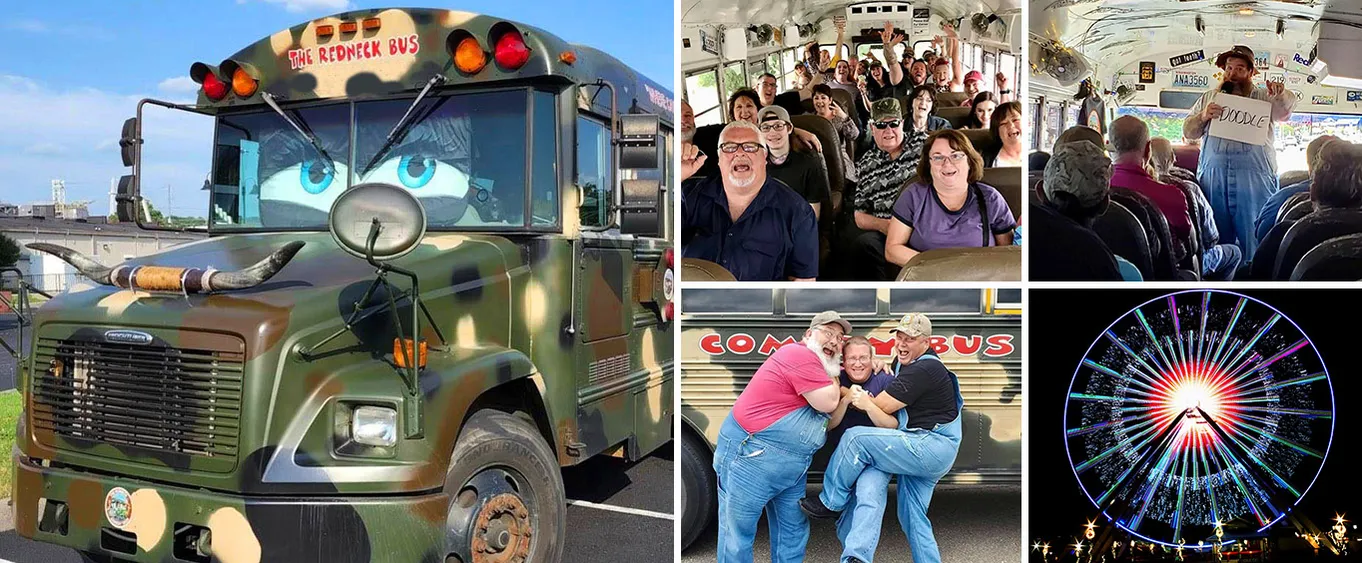 With the new Redneck Comedy Bus Tour Branson, you can see the Ozarks in a whole new, zany light with an interesting redneck cultural tour. This entertaining and humorous tour lets guests of all ages to board a redneck tour bus for a rousing journey through the Ozarks.
With pleasant sightseeing, get in touch with the soul of the Ozark Mountain region. You'll be treated to side-splitting hilarity through narration and redneck-themed fun as you gaze out the window at all of Branson's biggest attractions. With the help of your hilarious narrator and bus driver, you'll discover everything about redneck culture along the way, including:
The differences between moonshine and Mountain Dew
Redneck fashion trends (is your camo or mullet still cool?)
Branson's most notable 'Country Stars'
Whether you qualify to be a redneck or a hillbilly
You'll be laughing along with the jokes and hilarious actions as you travel along Branson's most well-traveled roads. During the two-hour Redneck Comedy Bus Tour in Branson, you'll see some beautiful sights and enjoy redneck-style flair all in one awesome tour.
About Redneck Comedy Bus Tours
Since their conception, the Redneck Comedy Bus Tours have delighted thousands of people in both Nashville and Gatlinburg. It's no surprise that these bus excursions remain some of the most popular attractions in their respective regions, thanks to personable bus drivers, jokes, and sightseeing that highlights the greatest features of each city.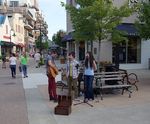 The Branson Landing is known as Branson's hottest shopping destination. Among the many restaurants, boutiques, and other shops, guests will also find plenty of entertainment. From Parakeet Pete's Waterfront Zipline to Andy B's and everything in between, the Landing is one of the coolest places to check out. Be sure to catch a fountain show while here.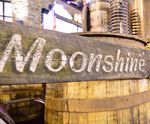 Stop at
Smith Creek Moonshine at Branson Landing
This tour stops at the Smith Creek Moonshine Distillery at the Branson Landing. While here, guests will be able to sample a variety of delicious moonshine options. If you like what you try, you can purchase full-size bottles to take home and enjoy with friends and family. This unique distillery makes for a great stop in Branson.
Book your two-hour Redneck Comedy Bus Tour the next time you visit Branson, MO. With plenty of redneck-themed jokes to laugh along to and sights to see, it offers a memorable time in the Ozark Mountain Region. When you're finished riding along in the camo-themed bus, be sure to check out other notable attractions in the area or book a lodging option.
What To Expect:
1

Arrival

Upon arrival at the meeting point, you will have your ticket checked before boarding the bus. Choose a seat and get ready for the fun!

2

On the Bus

Once seated, relax and enjoy the fun! The bus ride takes guests to some of Branson's best attractions. Along the way, you'll hear some hilarious redneck-themed comedy and learn all about the Ozarks. This is the coolest tour in town and it combines humor, sightseeing, and all the Branson insight you could want alongside charismatic and funny tour guides. You won't be able to explore Branson in a better way!

3

End of the Tour

At the end of the tour, you will be taken back to the departure point. Disembark from the bus and take the opportunity to snap photos with the drivers and mingle amongst yourselves after a fun tour through the Ozarks!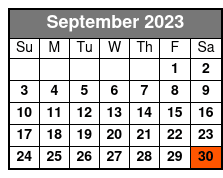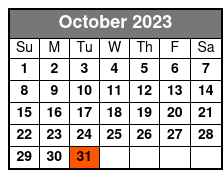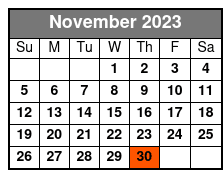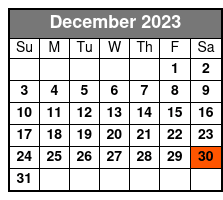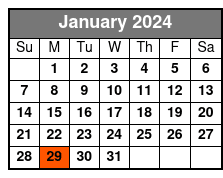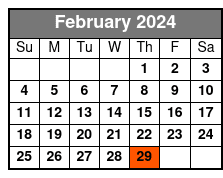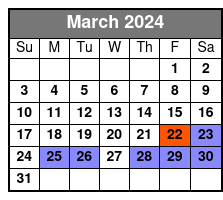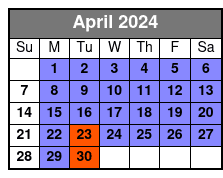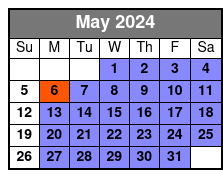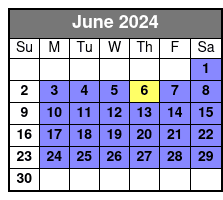 Options:
Branson Redneck Tour
Available 9/26/2023 until 6/29/2024 View Detailed Schedule
Take a ride in the famous Redneck Comedy camo bus for an adventure through the Ozarks! Along the way, you'll see some of Branson's greatest sights while enjoying some hilarious jokes and hillbilly-style comedy. It's great for all ages and offers a unique way to go sightseeing in Branson, MO.
Reviews
Cindy Hart
Oklahoma, OK
✓
Verified Traveler
The redneck bus tour was great fun and lots of laughs! Joey baby was a great guide and told lots of stories and showed sightings out the window. Him and our driver (sorry i can't remember his name) made the ride lots of fun! We also stopped at a moonshine store and got to taste 13 different flavors that you could also buy.
Dalene Reynolds
Gladstone, MO
✓
Verified Traveler
We had a fantastic time on the bus! There wasn't a minute we weren't laughing! Sorry. I am not good at names but both the driver and the guide was so great in entertaining the entire busload! Don't get rid of these guys! They make the trip so great!

Karen McNichols
Scranton, PA
✓
Verified Traveler
The driver floyd and host were quite funny and made the trip enjoyable. They interacted with almost everyone on the bus. The stop for the moonshine tasting was also fun and the picture was humorous.

John Crowder
Carl Junction, MO
✓
Verified Traveler
It was a great tour had a lots of fun very entertaining!!
Frequently Asked Questions for Redneck Comedy Bus Tour Branson, Mo:
What methods of transportation does the Redneck Comedy Bus Tour Branson, Mo use?

This is a climate-controlled bus tour.

Approximately how long does the Redneck Comedy Bus Tour Branson, Mo last?

It lasts approximately 2 hours.

For what ages is the tour appropriate?

Great for all ages!

Where does the Redneck Comedy Bus Tour Branson, Mo depart from?

Drafts Sports Grill at 2280 Shepherd of the Hills Expressway, Branson MO 65616

Is photography / video recording allowed on the Redneck Comedy Bus Tour Branson, Mo?

Yes.

Is the Redneck Comedy Bus Tour Branson, Mo handicap accessible?

They will help guests board and store the wheelchair on the bus.
Book Now!

Exclusive Online Offer: Buy 1 Get 1 Free