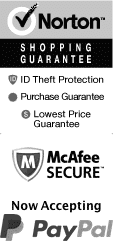 Things To Do In Branson, MO In September
Things To Do In Branson, MO In September, including Branson's Christmas Wonderland, Pierce Arrow Shows, WhoDunnit Hoedown A Murder Mystery Dinner Show.
Top Things To Do In Branson in September
Sep 1, 2024
to
Sep 30, 2024
Branson Coaster
Schedule

September is an ideal month to visit the Branson Coaster in Branson, Missouri since the weather is mild and favorable. Enjoy the unique alpine sled-like ride as the lush scenery becomes awash with autumn colors. Autumn's onset brings fewer crowds, making your experience smoother with shorter queues. Feel the adrenaline rush as you navigate through the thrilling dips and turns at your own pace. September offers the perfect blend of thrill, serenity, and natural beauty at Branson Coaster.
Sep 1, 2024
to
Sep 29, 2024
WhoDunnit Hoedown A Murder Mystery Dinner Show
Schedule

September is the perfect time to experience the WhoDunnit Hoedown Murder Mystery Dinner Show in Branson, Missouri. With cooler temperatures and smaller crowds, visitors can enjoy dinner and a thrilling show without any hassle. The interactive and entertaining performance allows guests to become a part of the mystery, guessing who the culprit might be. The show provides a unique experience that is sure to leave visitors entertained and satisfied, making for an unforgettable trip to Branson.
Branson's Christmas Wonderland
Schedule

Sep 3, 2024
to
Sep 28, 2024
Queen Esther at Sight & Sound Theatres Branson
Schedule
Queen Esther at Sight & Sound Theatres is a spectacle of epic proportions! September is a prime time to visit, when the Missouri autumn weather offers comfortable conditions for a theatre visit. Immerse yourself in this biblical story stunningly brought to life with remarkable performances, extravagant sets, and live animals. The diverse showtimes fit any schedule, bringing spiritual enlightenment and artistic enjoyment. Uncover this captivating tale in September - the best time for a Branson outing!
Sep 1, 2024
to
Sep 15, 2024
Dolly Parton's Stampede Branson
Schedule
September is a great to take the kids for one last blast before school starts, or just for couples as they enjoy the Dolly Parton Stampede Dinner and Show in Branson. For one thing there are no illusionists, magicians or often corny musical tributes. Instead, the real stars of the Dolly Parton's Stampede Dinner show are equine. Dolly and her crew have lined up 32 of the best-trained horses short of the Lippinzingers. Yes, there are expert riders too, but the horses do most of the work aiding in everything from traditional rodeo barrel racing to pig chasing. Prior to the show there is a 4-course, traditional Southern meal. The food is great and we don't know anyone who goes home hungry. Once the show starts, you are transfixed in the huge, 35,000 square feet rodeo arena to a time in the past when things were just simpler and plain old-fashioned fun. So take the kids or just your loved one if you are a couple, to an evening of out and out enjoyment. Dolly's Stampede Dinner Show may be just what the doctor ordered in fun.
Sep 1, 2024
to
Sep 28, 2024
Showboat Branson Belle Lunch & Dinner Cruises
Schedule
September is an ideal time to visit the Showboat Branson Belle. The beauty of Missouri's foliage starting to change for fall creates a breathtaking backdrop for this unique riverboat adventure. The boat provides live entertainment, a delicious meal, and scenic views of Table Rock Lake. September's mild weather reduces the summer crowds, making the trip a more intimate, enjoyable experience. It`s a perfect amalgamation of entertainment, food, and nature's beauty.