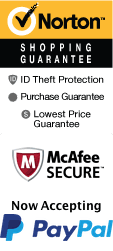 YOUR PEACE OF MIND IS OUR TOP PRIORITY
Should you need to cancel at any time, you have up to 48 hours from your vacation start date to do so for a 100% future travel credit.
Things To Do In Branson, MO In September
Things To Do In Branson, MO In September, including Amazing Acrobats Of Shanghai , Dolly Parton's Stampede Branson, Reza Edge of Illusion Magic Show.

Top September Things To Do In Branson
Sep 1, 2020
to
Sep 30, 2020
Noah The Musical at Sight & Sound Theatres Branson
Schedule
This September make your vacation to the Ozarks in Branson, MO unforgettable and bring your whole family down to the Sight and Sound Theater for an amazing live Christian experience with Noah The Musical. Your trip to Branson, MO will be incredible when you get to see Noah's ark on stage with trained live animals, all original music, talented actors and set designs with great quality by the well-known Sight and Sound Theater. You and your whole family will get to see Noah's journey straight out of the Bible as he learns from God that there is a flood coming that will wipe out the entire population of the earth. You'll get see as Noah works tirelessly to build the ark with his three sons to save humanity and gather as many animals as he can into the ark. This September, bring your whole family to the theater known as 'the Christian Broadway' where you'll be impressed with pyrotechnics, a mechanical stage, lasers, amazing light effects, and 3D video imagining.
Sep 1, 2020
to
Sep 30, 2020
Amazing Acrobats Of Shanghai
Schedule

The Grand Shanghai Theater is the home of one of the most amazing shows in Branson, Missouri the "Amazing Acrobats of Shangai" during the month of September. The Amazing Acrobats of Shanghai is unlike any other show there's coordination, balance and strength. Let's not forget about their costumes everything really professional and daring. This show brings a great atmosphere, prepare to be amazed by all their acrobatic performances in their colorful outfits which are unique and represent Oriental style but that is not all, another thing that represent their show is the scenery and lighting very perfect and accurate. Everything in this show us thought to perfection. Do not miss it out! Come and enjoy the one and only Amazing Acrobats of Shanghai at the Grand Shanghai Theater in Branson Missouri during the month of September, family friendly. Enjoy unique talents and performances like juggling, gravity defying, human strength, balance and so much more.
Sep 1, 2020
to
Sep 29, 2020
The Haygoods
Schedule

The leaves are beginning to change and the cooler temperatures have arrived, which makes this September the perfect time to head to Branson, MO, and enjoy the performance of the Haygoods. The Haygoods are a family group made up of five brothers and one sister who have literally grown up on the stage. Their performance is fulled of energy and a lot of fun to watch. Not only can they sing, but they each play a variety of instruments. Whether you like rock, gospel, or country, you will be toe tapping along to the music. Their show is filled with lavish costumes, great choreography, and special effects including the use of lasers and pyrotechnics. Make sure to stop in at the gift shop located within the Clay Cooper Theater, and get a t-shirt of your new favorite band or a souvenir to take home as a reminder of your September trip to Branson, MO.
Sep 2, 2020
to
Sep 30, 2020
Showboat Branson Belle Lunch & Dinner Cruises
Schedule
For a great meal in Branson, there are hundreds of choices. For the best meal with the best entertainment, there is only one choice: the Showboat Branson Belle! Featuring both lunch and dinner cruises, this classy paddle wheel boat is modeled after the historic boats that once graced the waters of the Mississippi River. Since 1994 the Showboat has given guests a fantastic tour of Table Rock Lake and the surrounding Ozark mountains. Breathtaking views, calm, relaxing waters, and the feeling nostalgia for a time gone by is just the start of this amazing adventure. Guests are then invited to head indoors to the performance venue for an unforgettable experience. Beginning with an amazing meal served by some of the best guest-relations performers in the business followed by an ever-engaging emcee guaranteed to get everyone ready for a good time, the Showboat knows how to do it right. September is an especially great time to book a cruise. Great seasonal entertainment, incredible weather, and the opportunity for an unforgettable event make this a great time to board the Showboat Branson Belle.
Sep 1, 2020
to
Sep 30, 2020
Dolly Parton's Stampede Dinner & Show Branson
Schedule
The Dolly Parton's Stampede Branson is located in Dolly Parton's Stampede Theater which you will find on Country Boulevard in Branson Missouri. This is a great show for you and your family to see when you are visiting or passing through Branson Missouri. The price of the ticket includes a four course meal and you will be able to choose from chicken, beef or pork. You will also get to see an amazing show that consist of musical acts and horse riders that perform tricks on the horses. It takes place in an arena setting and you will get the feel of being in country. This show offer pre-show entertainment that changes every night and there is also an opportunity after the show for you and your family to meet the performers and the horses that participate in the show. Feel free to bring your camera along as long as you make sure to turn the flash off for the safety of the animals and the riders.
Sep 1, 2020
to
Sep 30, 2020
Hamners' Unbelievable Family Variety Shows
Schedule

Have you ever visit the Hamners' Unbelievable Family Variety Shows? If not what are you waiting for? At this amazing show you will just sit back and be amazed with the incredible aerial acrobatics, vocal impressions and much more. Each show will last approximately 2 hours. You can take advantage of this an bring your family and loved ones to enjoy this amazing experience with you because it is appropriate for all ages. There is also handicap seating options available. Each of this productions is an all ages family friendly event. This amazing experience will for sure be an amazing memory to talk about with your loved ones. This show will for sure entertain you and your family. This amazing theater prides itself on bringing amazing entertainment to Branson. You and your family will for sure enjoy this awesome show.Do not wait until this ends get your tickets and come to have the best experience of your live with the people you love. This will for sure be an amazing experience.
View all events occurring during your stay