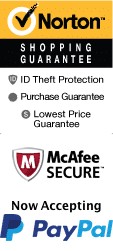 Moses at Sight and Sound Theatres® Branson
Location: Sight & Sound Theatres,
1-800-987-9852
Chat Now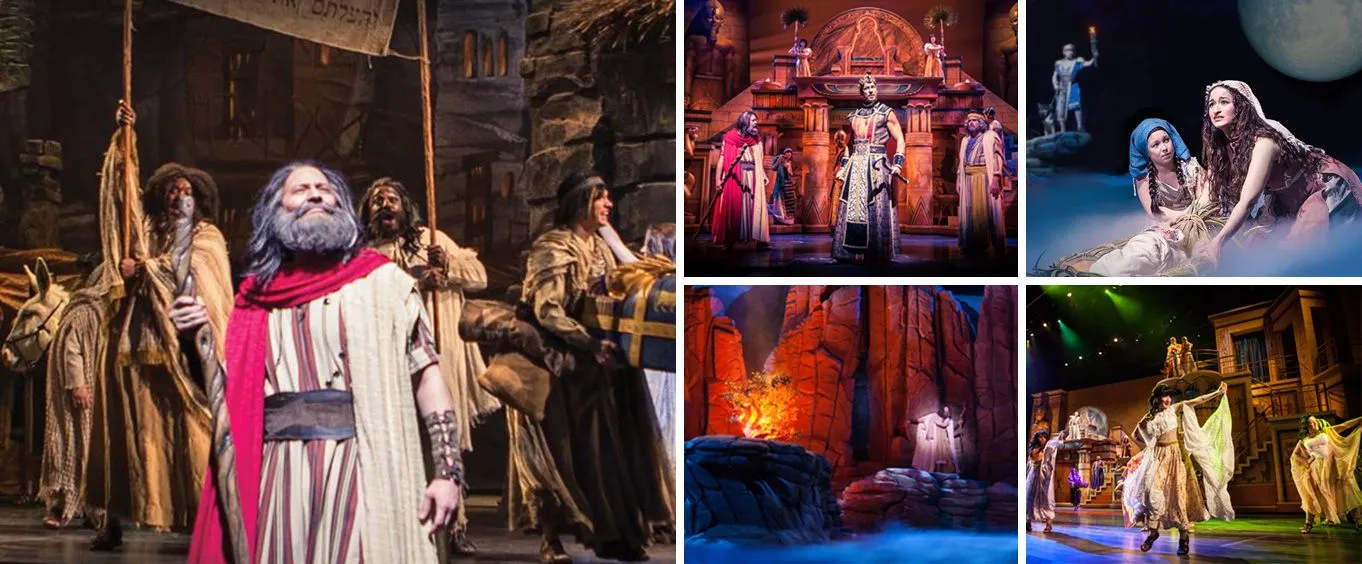 Are you ready to witness the biblical story of Moses come to life in an incredible theatrical experience? Head to Sight and Sound Theatres in Branson, MO, for the mesmerizing show of Moses. This show will enchant you with its larger-than-life sets, beautiful music, stunning special effects, and an amazing ensemble of professional actors.

As you get yourself seated in the theater, the curtains open and transport you to the land of Egypt. You'll follow the life of Moses in his journey to lead the Israelites out of slavery and cross the parted Red Sea with his faith in God. The show includes live animals and special effects, including pyrotechnics and fog machines, making it an immersive experience that will engage all your senses.

The show lasts approximately two and a half hours, including an intermission, during which you can grab a snack or a drink from the theater's refreshment areas. You'll find your seat to be comfortable and spacious and with an unobstructed view of the stage from every angle.

The theater is located off Shepherd of the Hills Expressway, easily accessible from anywhere in Branson. There is plenty of parking available onsite, making your visit to the theater hassle-free.

Sight and Sound Theatres' production of Moses were awarded the prestigious Thea Classic Award for outstanding achievement. Additionally, the establishment has been the number one choice for live Christian theater performances in Branson for many years.

In conclusion, if you are looking for an exhilarating and thought-provoking show for you and your family, Sight and Sound Theatres' Moses should be on top of your list. Book your tickets now for the show that is sure to leave you spellbound.
Reviews

Richard Hartman
Kokomo, IN
✓
Verified Traveler
"Moses did NOT disappoint!"
Moses did not disappoint! It was as wonderful as jonah! We have plans to come to each new show as they occur! Wish we could have seen prior shows. Best show place in branson. We actually made sure we had tickets to moses before making reservations! Loved it...Wish we could give it more than 5 stars!

Ruben Amaador
Pleasant Hill, MO
✓
Verified Traveler
"The show was incredible!"
The show was incredible! My wife and i each had tears in our eyes at several points in the show. Our 12 and 9 year old children were glued to their seats. I have been highly recommending it to all of my family and friends. We can't wait to see what you guys do next.

Amanda Dupuy
Searcy, AR
✓
Verified Traveler

Ramona Kessler
Columbia, MO
✓
Verified Traveler
Took my 91yr old gma with my 30 year old daughter (girls trip) and we had a blast! Moses at sight and sound was the highlight of our trip! It was absolutely breathtaking!! ?? Already planning our next trip!!